Olympics

Popular Belgium Olympic Athletes

This is a list of popular Belgian Olympic athletes, listed alphabetically with photos of the athletes when available. Famous Olympians from Belgium have achieved some of the highest honors in sports and Olympic history, as even being chosen to represent your country at the Olympics is something that most athletes will never get to experience.
These competitors are the most prominent people from Belgium who have competed in the Olympics. Belgium has a long, proud history of competing in the Olympic games, and without these fierce athletes they never would have won any medals. Athletes here include everything from Isabelle Pieman to Eva Willemarck.
If you enjoyed this list of Belgian Olympic athletes, go ahead and check out this list of best Olympic athletes from Austria.
Alfons De Wolf is a retired Belgian road race cyclist, a professional from 1979 to 1990. He represented his country at the 1976 Summer Olympics in Montreal, Canada. He was forecast, with Daniel Willems, to be the successor to Eddy Merckx. De Wolf seemed to fulfill that promise by winning the 1980 Giro di Lombardia and the 1981 Milan – San Remo, the last and first classic of the season . He almost won the 1982 Liège–Bastogne–Liège, beaten by Italian Silvano Contini in the final sprint. After winning a stage in the 1984 Tour de France, his career faded. He helped his teammate Eddy Planckaert win the green jersey in the 1988 Tour de France. He ended his career in 1990. He now helps his wife in ...more on Wikipedia
Olympic Sport: Cycling
Olympic Country: Belgium
Date Of Birth: 1956-06-22
Place Of Birth: Willebroek, Belgium, Earth, Europe, Western Europe, + more
Nationality: Belgium
Olympic Games Participant: 1976 Summer Olympics
see more on Alfons De Wolf
André Noyelle was a road racing cyclist from Belgium. He won the gold medal in the men's individual road race at the 1952 Summer Olympics in Helsinki, Finland. At the same tournament he also claimed the title in the men's team road race, alongside Robert Grondelaers and Lucien Victor. He was a professional rider from 1953 to 1966. ...more on Wikipedia
Olympic Sport: Road cycling
Olympic Country: Belgium
Date Of Birth: 1931-11-29
Place Of Birth: Ypres, Belgium, Earth, Europe, Western Europe, + more
Nationality: Belgium
Olympic Medalist Event Competition: Cycling at the 1952 Summer Olympics - Men's team road race, Cycling at the 1952 Summer Olympics - Men's individual road race
Olympic Medalist Event: Men's Road cycling, individual road race
Olympic Medalist Games: 1952 Summer Olympics
Olympic Games Participant: 1952 Summer Olympics
Olympic Medals Won: Gold medal
see more on André Noyelle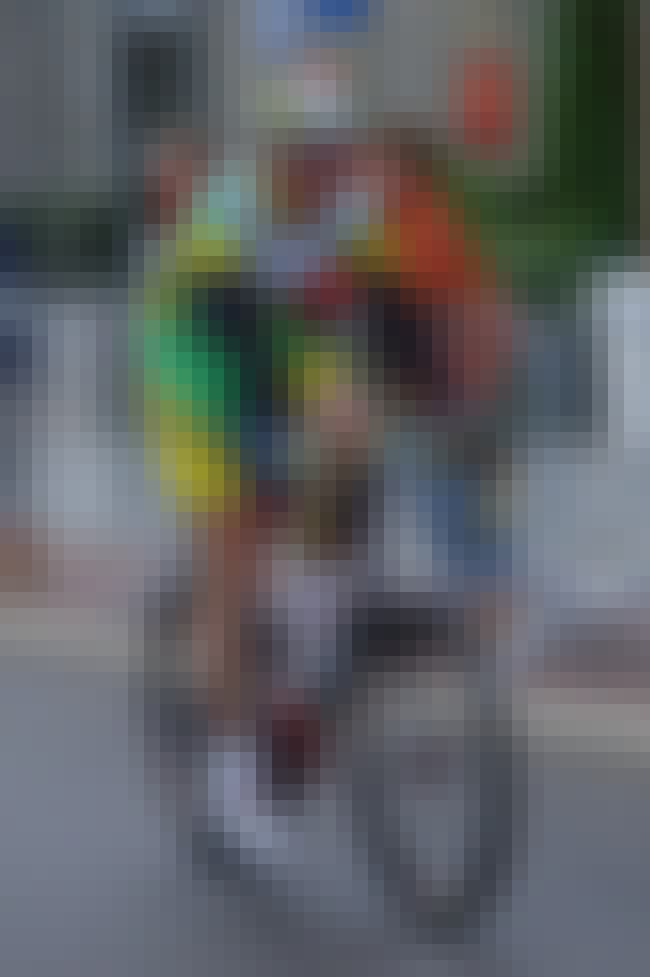 Axel Merckx, is a Belgian former professional road bicycle racer. In his professional career that began in 1993 and ended in 2007, he has won an Olympic bronze medal and competed in eight Tours de France, finishing as the highest-placed Belgian rider six times. He is the son of professional cyclist and five-time Tour de France champion Eddy Merckx. ...more on Wikipedia
Olympic Sport: Road cycling
Olympic Country: Belgium
Date Of Birth: 1972-08-08
Place Of Birth: Uccle, Belgium, Earth, Europe, Western Europe, + more
Nationality: Belgium
Olympic Medalist Event Competition: Cycling at the 2004 Summer Olympics - Men's individual road race, Cycling at the 2000 Summer Olympics - Men's individual road race
Weight: 77.0
Olympic Medalist Event: Men's Road cycling, individual road race
Olympic Medalist Games: 2004 Summer Olympics, 2000 Summer Olympics
Olympic Games Participant: 2004 Summer Olympics, 2000 Summer Olympics
Olympic Medals Won: Bronze medal
see more on Axel Merckx
Bart Mollin is an Olympic Alpine Skier. ...more on Wikipedia
Olympic Sport: Alpine skiing
Olympic Country: Belgium
Date Of Birth: 1981-03-06
Place Of Birth: Belgium, Earth, Europe, Western Europe, European Union
Nationality: Belgium
Weight: 90.0
Olympic Games Participant: 2010 Winter Olympics
see more on Bart Mollin