Interesting

18 Much-Loved Movies That Are Actually Full Of Sexual Assault

Plenty of movies have adult undertones you likely missed as a kid. But it's startling and disappointing to realize that so many childhood favorites are loaded with sexual assault. Unfortunately, Hollywood's normalization of sexual assault isn't a new thing. Movies you may have forgotten get super rapey go back to the earliest days of cinema, and just because some of those scenes are in black and white doesn't mean they're any easier to stomach. Keep reading to see how many of these classic movies with inappropriate sexual encounters slipped that questionable content right past you the first time around.
You might be surprised how many of these movies your family loves. As audiences and filmmakers become more aware of the real-life dangers of normalizing this type of violence, hopefully beloved movies rife with sexual assault will become a thing of the past. It's time to find out which of your favorite pictures are filled with straight-up sexual assault.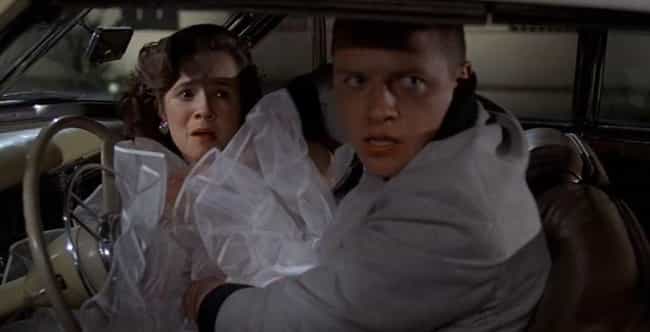 Back to the Future is largely a fun romp - except for that one scene where Marty's mom is bothered at the school dance. The school bully wants to be with her badly that he won't take no for an answer, and attempts to force himself on her in his car. The whole scenario seems set up to make Marty's nerdy dad seem extra heroic.
Actors: Michael J. Fox, Christopher Lloyd, Lea Thompson, Crispin Glover, Billy Zane, + more
Also Ranked
#1 on 'Old' Movies Every Young Person Needs To Watch In Their Lifetime
#1 on The Greatest Movies of the 1980s, Ranked
#5 on The Funniest '80s Movies
#5 on The Best Rainy Day Movies
see more on Back to the Future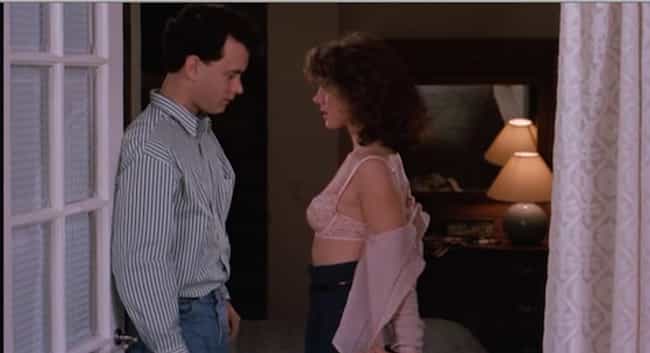 Big is undeniably the film that made Tom Hanks a star. But there's also a genuinely unsettling scene where Elizabeth Perkins is intimate with what amounts to a child in a man's body. She has no idea that's the case, but it could potentially be disturbing for some viewers.
Actors: Tom Hanks, Jon Lovitz, Elizabeth Perkins, Mercedes Ruehl, Robert Loggia, + more
Also Ranked
#27 on The Greatest Movies of the 1980s, Ranked
#16 on The Funniest '80s Movies
#43 on The Best Rainy Day Movies
#86 on The Most Rewatchable Movies
see more on Big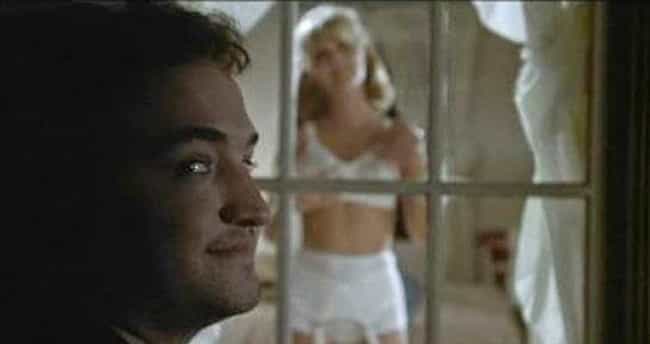 Animal House features plenty of content that could be considered offensive. One scene shows Bluto watching young women undress through their windows. He even climbs a ladder to do it.
Actors: Kevin Bacon, John Belushi, Donald Sutherland, Karen Allen, John Landis, + more
Also Ranked
#98 on 'Old' Movies Every Young Person Needs To Watch In Their Lifetime
#7 on The All-Time Greatest Comedy Films
#32 on The Best '70s Movies
#10 on The Absolute Funniest Movies Of All Time
see more on National Lampoon's Animal House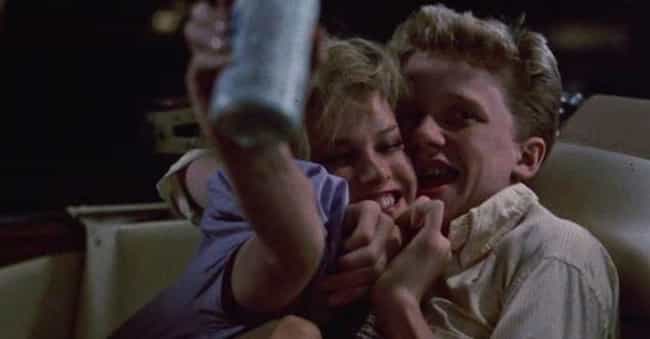 Sixteen Candles is one of the most loved films from the '80s, and it's not hard to see why. Molly Ringwald feels instantly relatable as an angsty teen, and the film features that classic John Hughes' wit. But it also features various kinds of sensitive subjects, inclduing sexual content. Towards the end of the film, Jake Ryan pushes his girlfriend off on Anthony Michael Hall's dweeby freshman, and it's heavily implied that she was so inebriated that she was intimate with him.
Actors: John Cusack, Molly Ringwald, Joan Cusack, Anthony Michael Hall, Jami Gertz, + more
Also Ranked
#59 on The Greatest Movies of the 1980s, Ranked
#45 on The Funniest '80s Movies
#66 on The Best Rainy Day Movies
#44 on The Greatest Chick Flicks Ever Made
see more on Sixteen Candles