READ

A Timeline Of The Beltway Snipers Throwing DC Into Chaos

In October 2002, John Allen Muhammad and Lee Boyd Malvo went on a killing spree, slaying 10 people with a Bushmaster XM-15 semi-automatic .223-caliber rifle, capable of hitting targets nearly 1,000 feet away. They became infamously known as the DC or Beltway Snipers, and their reign of fear left an entire nation in panic.
The slayings occurred in the DC metro area, which includes the District of Columbia, Maryland, and Virginia. The duo modified a Chevrolet Caprice to become a traveling sniper's nest, and their marks were chosen seemingly at random. Less than a year after the events of 9/11, the incident continued to shatter the veil of safety that many Americans had come to take for granted. The random nature of the target selection only exacerbated these anxieties.
A massive search ensued, and the FBI was able to apprehend the suspects 22 days after the spree began. Muhammad and Malvo became two of the most famous killers of all time.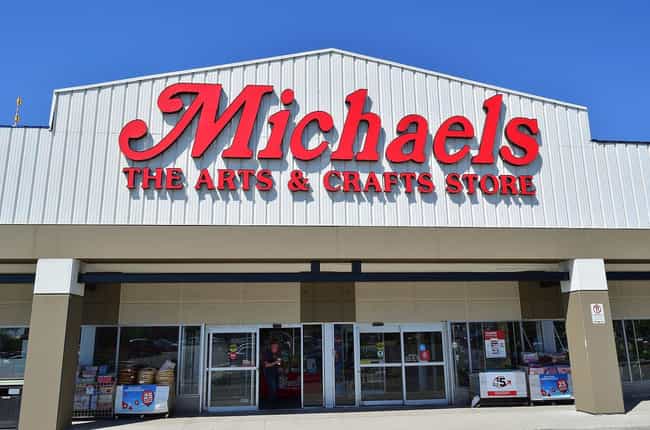 October 2, 2002: A Round Flies Through A Window At A Michaels In Aspen Hill, MD
At 5:20 pm on October 2, 2002, a loud cracking sound was heard throughout a Michaels craft store in Aspen Hill, MD. Shoppers and employees were uncertain of the sound's origin, but a bullet was later recovered from the scene.
A rifle shot pierced through a shop window and checkout sign before stopping at the seasonal decorations section on the opposite side of the store. No one was harmed.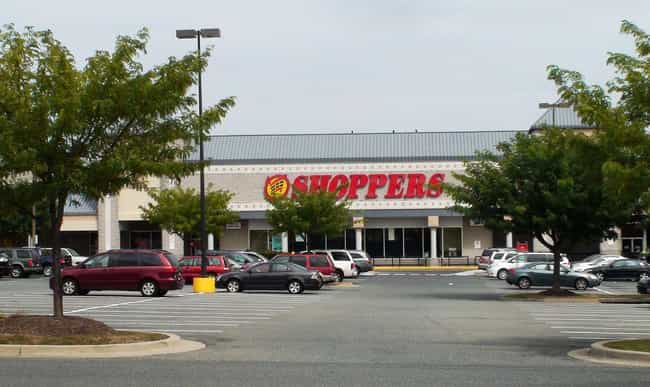 October 2, 2002: The First Person Is Shot In A Grocery Store Parking Lot 
James D. Martin perished on October 2, 2002, in Wheaton, MD, only 40 minutes after a shot rang through a Michaels craft store in neighboring Aspen Hill. Martin was making his way across the parking lot of Shoppers Food Warehouse when witnesses say they saw him fall to the ground. He was hit on his upper body by a single shot. Others passing by attempted to save his life until police came.
Authorities cordoned off the area to question witnesses and investigate the scene until 1 am the next morning, but no leads were discovered.
October 3, 2002: Five Slayings Occur In One Day, And An Investigation Begins
In a span of 24 hours on October 3, 2002, the Beltway Snipers slew five people in five separate locations. Four of the shootings occurred in Maryland, but the last took place on Georgia Avenue in Washington, DC.
The first target was James L. Buchanan. The 39-year-old was shot outside of Rockville, MD, as he mowed the grass outside of a local business. After Buchanan, the shooters traveled to Aspen Hill, where they set their sights on Premkumar Walekar, a 54-year old cab driver who was fueling a vehicle at the time. The next incident occurred at the Leisure World shopping center in Rossmoor, MD. Witnesses described a white vehicle fleeing the scene after 34-year-old Sarah Ramos was hit outside of a post office.
The last of the four Maryland victims was Lori Ann Lewis-Rivera, 25, slain in Kensington, MD, at a Shell gas station. Afterward, the pair made their way to Washington. At 9:15 pm, they fired on Pascal Charlot. The 72-year-old Haitian immigrant survived long enough to be taken to a hospital, but he passed shortly after his arrival.
Believing there was a connection among the slayings, police announced an official investigation.
October 4, 2002: Caroline Seawell Is Shot, But She Survives
The seventh intended mark of the Beltway Snipers was Caroline Seawell, and she was the first to survive. Seawell was fired upon in the parking lot of the Spotsylvania Mall in Fredericksburg, VA, on October 4, 2002. This was the pair's first strike in Virginia. Seawell was loading her minivan with shopping bags outside of a Michaels craft store at the time of the shooting.
The county executive announced a $50,000 reward for anyone who could provide information leading to an arrest. Police expressed their belief that the same weapon was likely used each time, and they described the suspect's vehicle as a newer mid-sized car.