Entertainment
Reasons Ben Affleck Is The Saddest Boy In Hollywood

616 votes
207 voters
15.2k views
10 items
List Rules Vote up the reasons you think best explain Ben Affleck's tragic and seemingly unending sadness.
Why is Ben Affleck so sad? One would think he'd be on top of the world; he's starring in a juggernaut of a film franchise, one that earned Warner Brothers a profit of $105.7 million, he's a well-respected film director and his recent performance in Gone Girl earned him acting accolades. And yet... Ben Affleck lurks on red carpets, press tours, and awards ceremonies, permeating the air with a melancholic aura.
His eyes are almost always empty as if he has entered a misery-induced fugue state. He's caught by paparazzi sadly smoking cigarettes and looking as if he is pondering the futile nature of his existence. Ben Affleck is the saddest boy in Hollywood.
But why? What prompts Affleck to wallow in the depths of his well-documented despair? Let's try and crack this sad and curious case with a handful of the most likely reasons Ben Affleck always appears to be depressed.
The Batman v Superman Reviews Really Got Him Down
The viral "Sadfleck" meme truly sums it up. Affleck can't hide his crushing disappointment turned to saddened numbness at the mention of Batman v Superman's terrible reviews. His dead eyes turn downwards, he retreats into himself, and he marinades in his melancholy as Henry Cavill gamely tries to spin the negative reviews into some positive statement. Ben Affleck is a very sad boy.
Agree or disagree?
He Has To Live With A Mid-Life Crisis Back Tattoo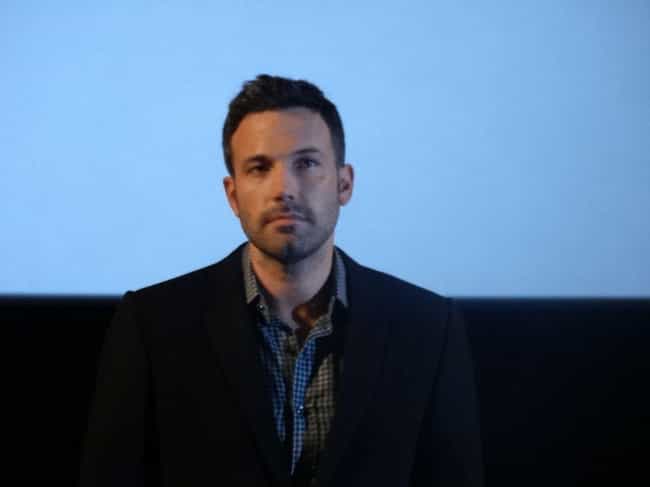 Back in 2015, Affleck was papped with a huge, rainbow-phoenix tattoo, inked across his back. What was this about? Was this a divorce-induced impulse tat meant to represent Affleck rising from the ashes of his broken marriage? Was it the result of a mid-life crisis? Well, Affleck claimed that it was actually fake and for his movie Live by Night.
But here's a twist – that tattoo never showed up in Live by Night and his character in the film is a Prohibition-era gangster. Would anyone have gigantic, tacky phoenix tattoos in that era? Probably not!
Could Affleck have been lying about the false tattoo and could it, in fact, be real? Could he be so terribly, terribly sad because this is etched into his back forever?

Agree or disagree?
Live By Night Was Critically Panned And Tanked At The Box Office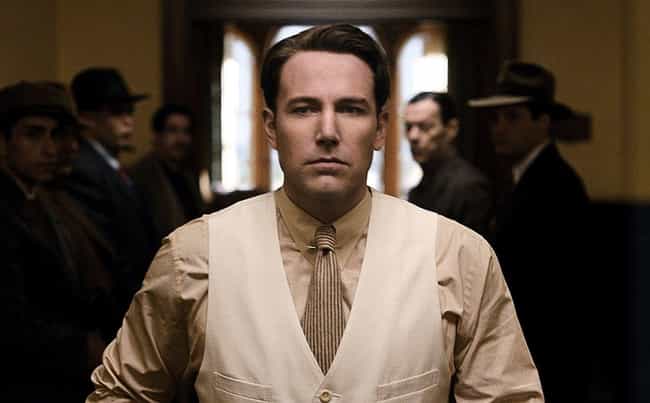 Live By Night, a movie about Prohibition-era gangsters in Miami, flopped at the box office, and it flopped hard – so much so that Affleck racked up a $75 million loss for Warner Brothers.
Not Affleck's fourth directorial effort tank at the box office, it also received fairly dismal reviews. While many critics praised the film for its stylish aesthetic and technical proficiency, those same reviewers called the movie "dramatically inert" or simply, "a muddle."
This may have touched a nerve with Affleck as he wrote, directed, and starred in the movie. It might have been a passion piece but reviewers saw it as a mere vanity project. Affleck tried so hard, and got so far, but in the end... it doesn't even matter.

Agree or disagree?
Perhaps He's Worried No One Will Take Him Seriously?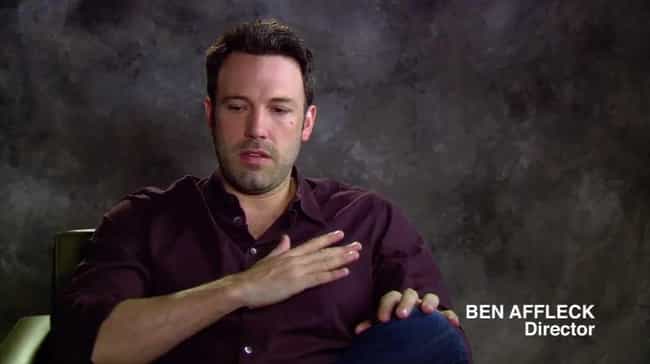 Despite the accolades he's received for his work as a director, and the praise that was heaped upon him for his performance in Gone Girl, maybe Affleck is worried he'll never shake the, for lack of a less dramatic phrase, "sins of his past."
Affleck was part of a very public, oft-ridiculed relationship with Jennifer Lopez. This resulted in countless eyebrow raises, especially after his appearance in her "Jenny from the Block" music video in which he massaged her ass on a yacht. Their movie Gigli was also an absolute disaster and it's a miracle he was able to bounce back from it at all. Is he perhaps worried, and thus saddened, that his past relationships and movie choices will always put an asterisk beside his name when it comes to being taken seriously?

Agree or disagree?