Ice Cream
Ben And Jerry's Has A Graveyard For Their Failed Flavors And The Tombstones Are Hilarious

Updated July 13, 2020
15.7k votes
2.4k voters
77.9k views
20 items
List Rules Vote up the best flavors in the graveyard.
There are so many delicious Ben & Jerry's flavors... and then there are some that missed the mark. These flavors are gone and off store shelves, but not forgotten – Ben & Jerry's has a graveyard for those fallen flavors called "Ded & Buried"! Tombstones with witty odes fill the graveyard and it's hilarious and it made us appreciate Ben & Jerry's even more.
Here are some of the funniest tombstones we could find! Vote up the best tombstones in Ben & Jerry's "Ded & Buried" graveyard!
Fossil Fuel (2005 - 2010)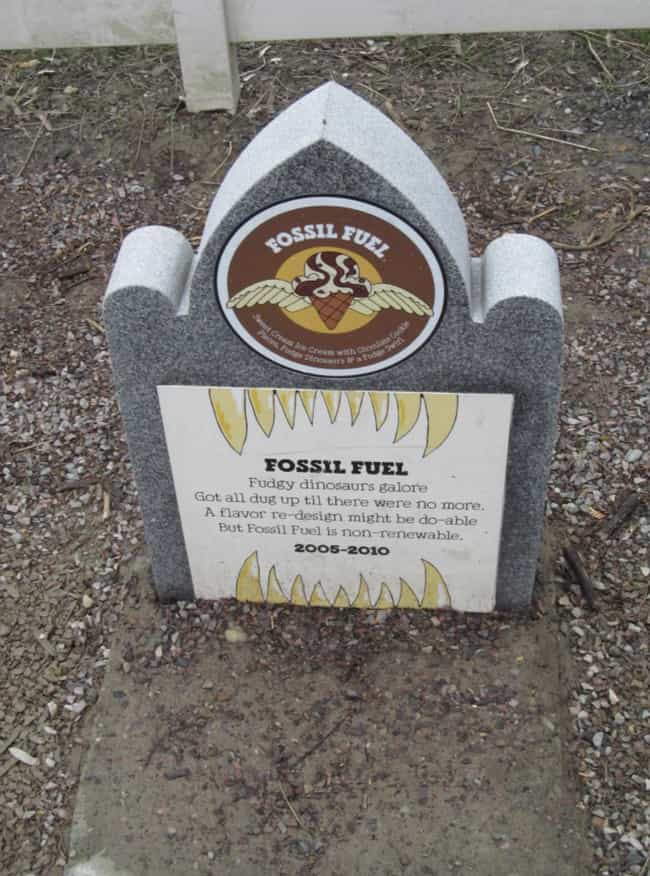 Sweet cream ice cream with chocolate cookie pieces, fudge dinosaurs & a fudge swirl.
Fudgy dinosaurs galore
Got all dug up til there were no more.
A flavor re-design might be do-able
But Fossil Fuel is non-renewable.
White Russian (1986 - 1996)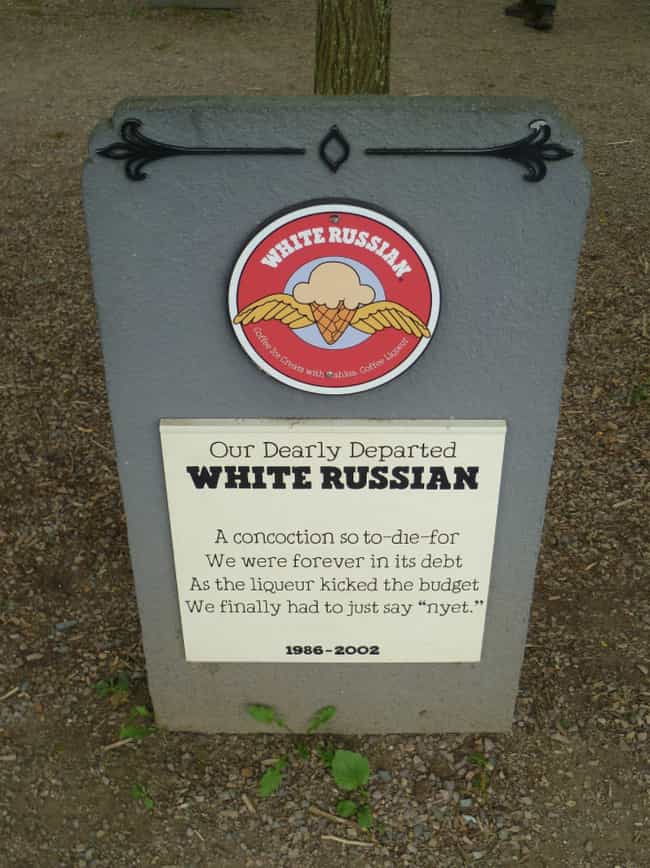 Coffee ice cream with Kahlua coffee liqueur.
Bid adieu to ol' White Russian,
Our tears, they are a-gushin'
But in our scoop shops, please don't forget,
Dead it's not, oh no, not nyet.
Cool Britannica (1989 - 1990)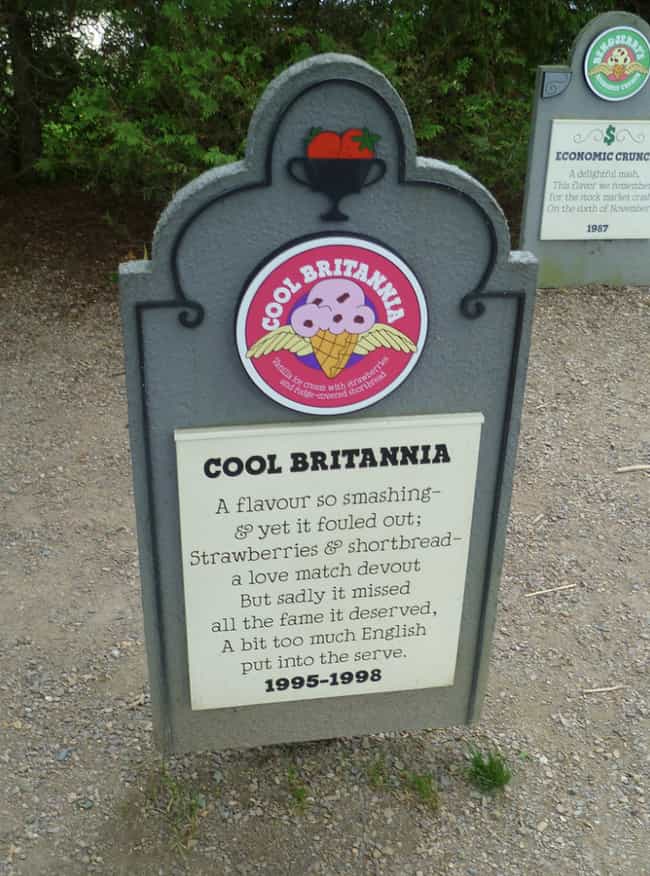 Vanilla ice cream with strawberries and fudge covered shortbread.
A flavour so smashing -
& yet it fouled out:
Strawberries & shortbread -
a love match devout
But sadly it missed
all the fame it deserved,
A bit too much English
put into the serve.
Fresh Georgia Peach (1986 - 1991)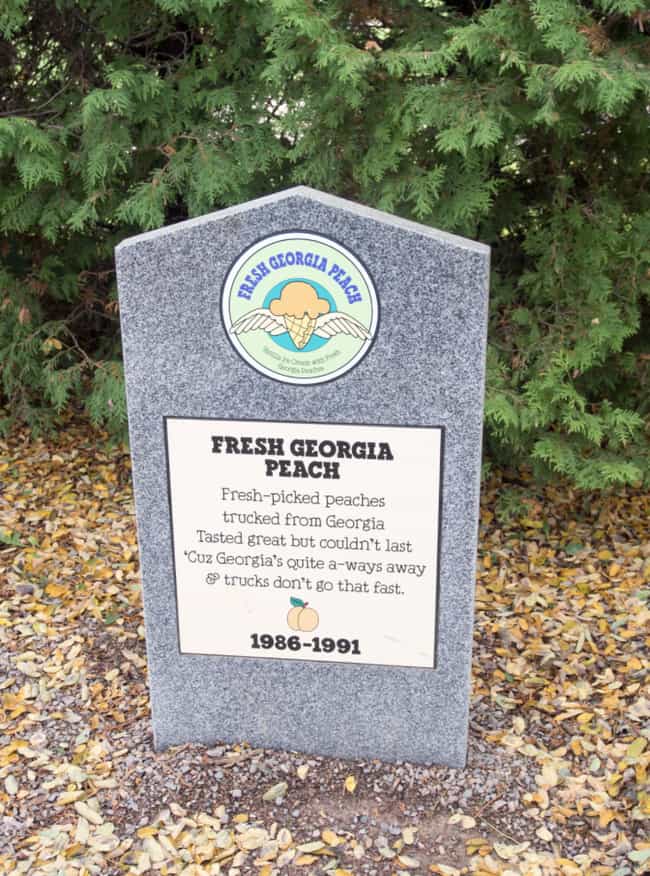 Vanilla Ice Cream with Fresh Georgia Peaches.
Fresh-picked peaches
trucked from Georgia
Tasted great but couldn't last
'Cuz Georgia's quite a-ways away
& trucks don't go that fast.