Entertainment
Ben Elton Shows and TV Series

All Ben Elton shows list, featuring TV series created by Ben Elton, with pictures from the show when available. Series and programs made by TV creator Ben Elton are listed below alphabetically, with additional information such as when the show first aired and what network it aired on. What are all of the Ben Elton TV creations? This series list includes any shows that Ben Elton co-created and maybe served as an executive producer on.
List shows include Blackadder, The Young Ones and many more.
This list of television shows features programs produced, written, and adapted by Ben Elton. This list answers the questions, "What shows did Ben Elton create?" and "How many shows has Ben Elton created?"
These shows may not have all aired in the same country, but they were all created or co-created by Ben Elton. (8 items)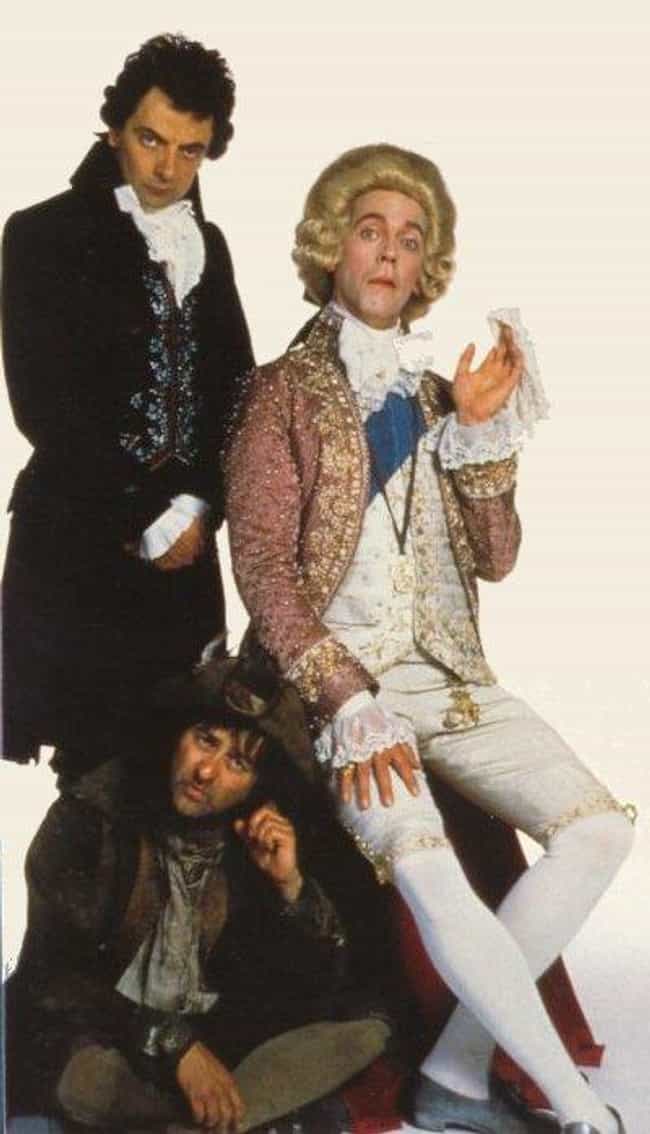 Blackadder is the name that encompasses four series of a BBC 1 period British sitcom, along with several one-off instalments. All television episodes starred Rowan Atkinson as the anti-hero Edmund Blackadder, and Tony Robinson as Blackadder's dogsbody, Baldrick. Each series was set in a different historical period, with the two protagonists accompanied by different characters, though several reappear in one series or another, for example Melchett and Lord Flashheart. The first series, The Black Adder, was written by Richard Curtis and Rowan Atkinson, while subsequent episodes were written by Curtis and Ben Elton. The shows were produced by John Lloyd. In 2000, the fourth series, Blackadder ...more on Wikipedia
Actors: Rowan Atkinson, Brian Blessed, Elspet Gray
Premiered: 1983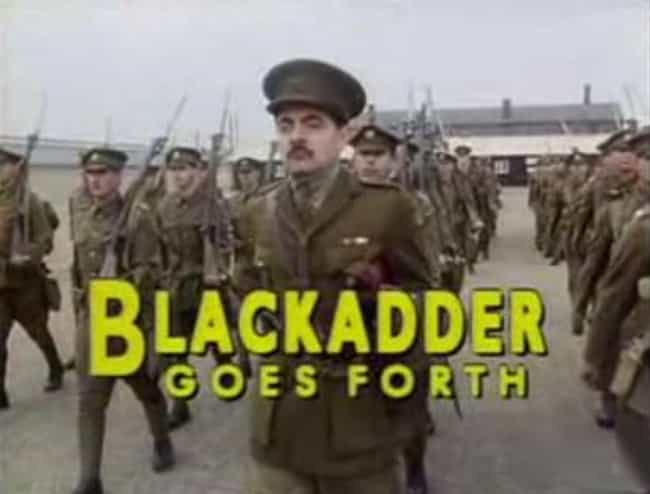 Blackadder Goes Forth is the fourth and final series of the BBC sitcom Blackadder, written by Richard Curtis and Ben Elton, which aired from 28 September to 2 November 1989 on BBC One. The series placed the recurring characters of Blackadder, Baldrick and George in a trench in Flanders during World War I, and followed their various doomed attempts to escape from the trenches to avoid certain death under the misguided command of General Melchett. The series is particularly noted for its criticism of the British Army leadership during the campaign, and also refers to a number of famous figures of the age. In addition, the series is remembered for the poignant ending of the final ...more on Wikipedia
Actors: Rowan Atkinson, Tony Robinson, Stephen Fry
Premiered: 1989-09-28
Blackadder II is the second series of the BBC sitcom Blackadder, written by Richard Curtis and Ben Elton, which aired from 9 January 1986 to 20 February 1986. The series is set in England during the reign of Queen Elizabeth I, and sees the principal character, Edmund, Lord Blackadder, as a Tudor courtier attempting to win the favour of the Queen while avoiding execution by decapitation, a fate that befell many of her suitors. The series saw a number of significant changes from the format of The Black Adder, notably Ben Elton replacing Rowan Atkinson as the second writer, filming in studio sets, rather than on location, the introduction of the more familiar Machiavellian "Blackadder" ...more on Wikipedia
Actors: Rowan Atkinson, Tony Robinson, Tim McInnerny
Premiered: 1986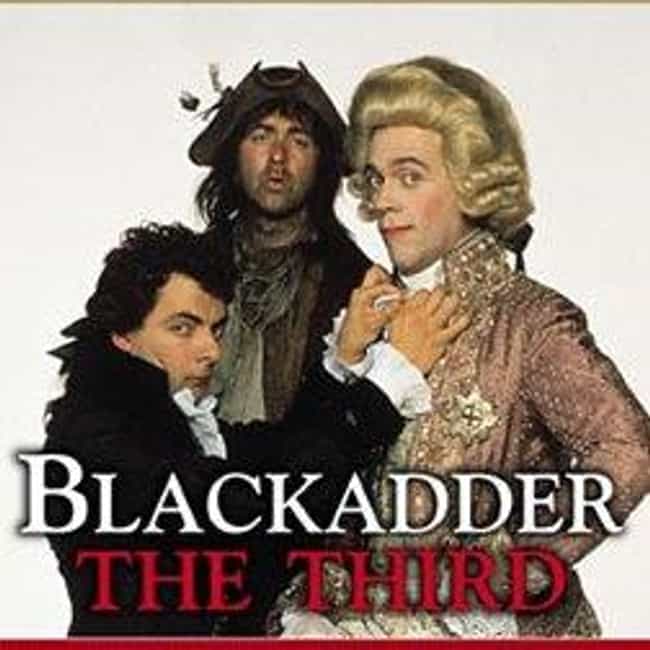 Blackadder the Third is the third series of the BBC sitcom Blackadder, written by Richard Curtis and Ben Elton, which aired from 17 September to 22 October 1987. The series was set during the British Regency, and saw the principal character, Mr. E. Blackadder serve as butler to the Prince Regent and have to contend with, or cash in on, the fads of the age embraced by his master. The third series reduced the number of principal characters again compared with the previous series, but instead included a number of significant cameo roles by well-known comic actors. The programme won a BAFTA award for Best Comedy Series in 1988 and received three further nominations. ...more on Wikipedia
Actors: Rowan Atkinson, Tony Robinson, Hugh Laurie
Premiered: 1987