Entertainment
The Best 1970s Military TV Shows
570 votes
191 voters
8.4k views
12 items
The best 1970s military TV shows come in many genres. Some of the top '70s military series are dramas, while other good 1970s military TV shows are comedies. World War II, the Civil War and the Vietnam War are just a few of the events covered in the programs on this list.
What are some of the series that you will find on this best 1970s military TV shows list? Hogan's Heroes appears near the top of this collection of military shows. This hilarious sitcom found humor in the most unexpected of places – a German POW camp amidst WWII. M*A*S*H is another good military show that aired during the 1970s, and was one of the most popular television shows of all time for many years.
A fictional British Army infantry regiment was featured in the ITV show Spearhead from 1978 – 1981. Other great series that are included on this top 1970s military TV shows list include Patrol Boat, Danger UXB and Spyforce.
Which 70s military TV show is your favorite? Vote up the best '70s military shows below, and be sure to let us know what you think in the comment section.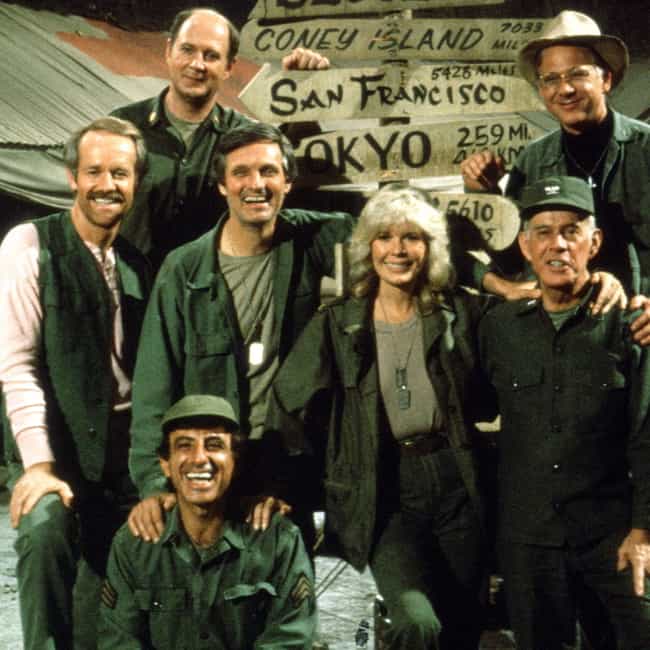 M*A*S*H is an American television series developed by Larry Gelbart, adapted from the 1970 feature film MASH. The series, which was produced in association with 20th Century Fox Television for CBS, follows a team of doctors and support staff stationed at the "4077th Mobile Army Surgical Hospital" in Uijeongbu, South Korea during the Korean War. ...more on Wikipedia
Actors: Alan Alda, Wayne Rogers, Loretta Swi
Premiered: 1972
Number of Seasons: 11

Agree or disagree?
see more on M*A*S*H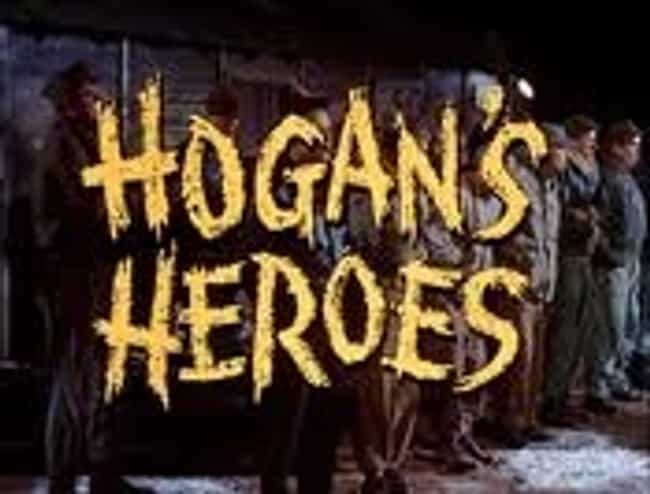 Hogan's Heroes is an American television sitcom set in a German prisoner during WWII. It ran for 168 episodes from September 17, 1965, to April 4, 1971, on the CBS network. Bob Crane starred as Colonel Robert E. Hogan, coordinating an international crew of Allied prisoners running a Special Operations group from the camp. Werner Klemperer played Colonel Wilhelm Klink, the incompetent commandant of the camp, and John Banner was the inept sergeant-of-the-guard, Hans Schultz. ...more on Wikipedia
Actors: Bob Crane, Werner Klemperer, John Banner
Premiered: 1965
Number of Seasons: 6

Agree or disagree?
see more on Hogan's Heroes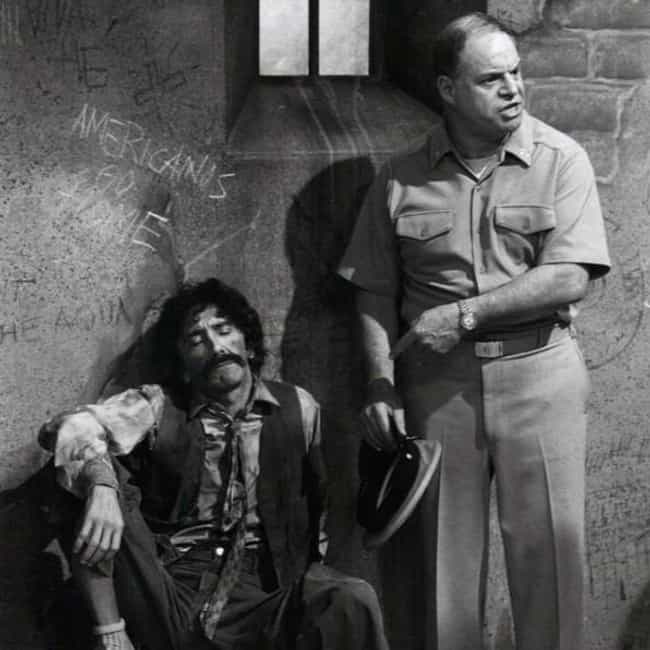 C.P.O. Sharkey is an American sitcom which aired from 1976 to 1978 on NBC. ...more on Wikipedia
Actors: Don Rickles, Harrison Page, David Landsberg, Elizabeth Allen, Richard X. Slattery, + more
Premiered: 1976
Number of Seasons: 2

Agree or disagree?
see more on C.P.O. Sharkey