Entertainment
The Best 1980s Military TV Shows
506 votes
166 voters
10.2k views
14 items
The best 1980s military TV shows come in many forms. Some top '80s military series are dramas, and other good 1980s military TV shows are comedies. World War II, the Civil War and the Vietnam War are just a few of the events covered in the programs on this list.
What are some of the series that you will find on this best 1980s military TV shows list? M*A*S*H isn't just one of the best military programs of the '80s, it's one of the greatest war shows of all time. Action, drama, comedy, and heartfelt sincerity were combined in order to make this series a hit for CBS from 1972 – 1983. The A-Team is another good military series that aired on television during the 1980s.
When it comes to animated military shows, it doesn't get much better than the classic '80s cartoon, G.I. Joe. Other great series featured on this top 1980s military shows list include Tour of Duty, China Beach and Call to Glory.
Which 80s military program is the best? Vote up the best '80s military TV shows below, and be sure to let us know what you think in the comment section.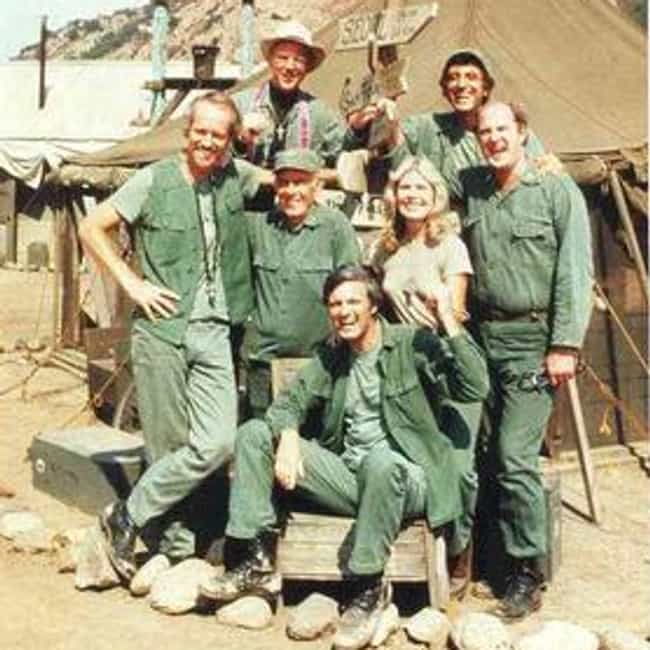 M*A*S*H is an American television series developed by Larry Gelbart, adapted from the 1970 feature film MASH. The series, which was produced in association with 20th Century Fox Television for CBS, follows a team of doctors and support staff stationed at the "4077th Mobile Army Surgical Hospital" in Uijeongbu, South Korea during the Korean War. ...more on Wikipedia
Actors: Alan Alda, Wayne Rogers, Loretta Swi
Premiered: 1972
Number of Seasons: 11

Agree or disagree?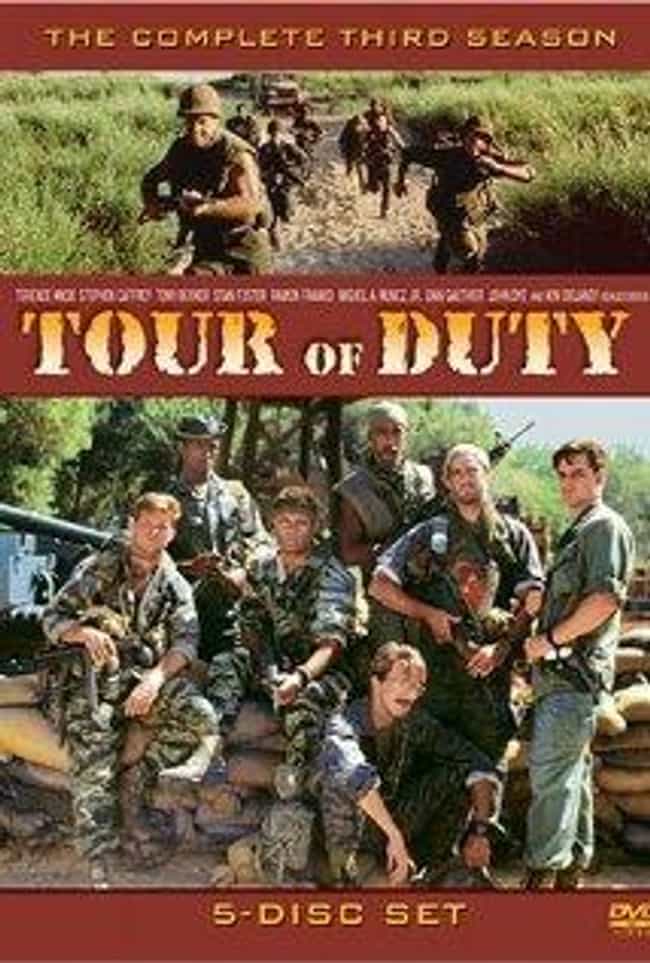 Tour of Duty is an American drama television series on CBS. It ran for three seasons from September 1987 to April 1990 as 58 one-hour episodes. The show was created by Steve Duncan and L. Travis Clark, and produced by Zev Braun. It was the first television series to regularly show Americans in combat in Vietnam and was one of several similarly themed series to be produced in the wake of the acclaimed Oliver Stone film, Platoon. ...more on Wikipedia
Actors: Terence Knox, Stephen Caffrey, Tony Becker
Premiered: 1987
Number of Seasons: 3

Agree or disagree?
The A-Team is an American action-adventure television series, running from 1983 to 1987, about a fictional group of ex–U.S. Army personnel who escape and, while still on the run from the army, work as soldiers of fortune. A feature film based on the series was released by 20th Century Fox in June 2010. ...more on Wikipedia
Actors: George Peppard, Mr. T, Dwight Schultz
Premiered: 1983
Number of Seasons: 5

Agree or disagree?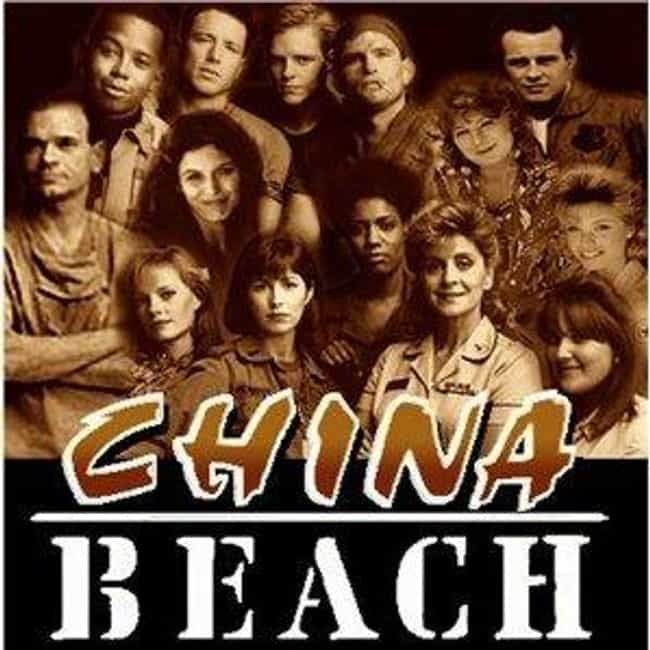 China Beach is an American dramatic television series set at an evacuation hospital during Vietnam. The title refers to My Khe beach in the city of Đà Nẵng, Vietnam, which was nicknamed "China Beach" in English by American and Australian soldiers during Vietnam. The ABC TV drama aired for four seasons, from 1988 to 1991. ...more on Wikipedia
Actors: Dana Delany, Michael Boatman, Robert Picardo
Premiered: 1988
Number of Seasons: 4

Agree or disagree?