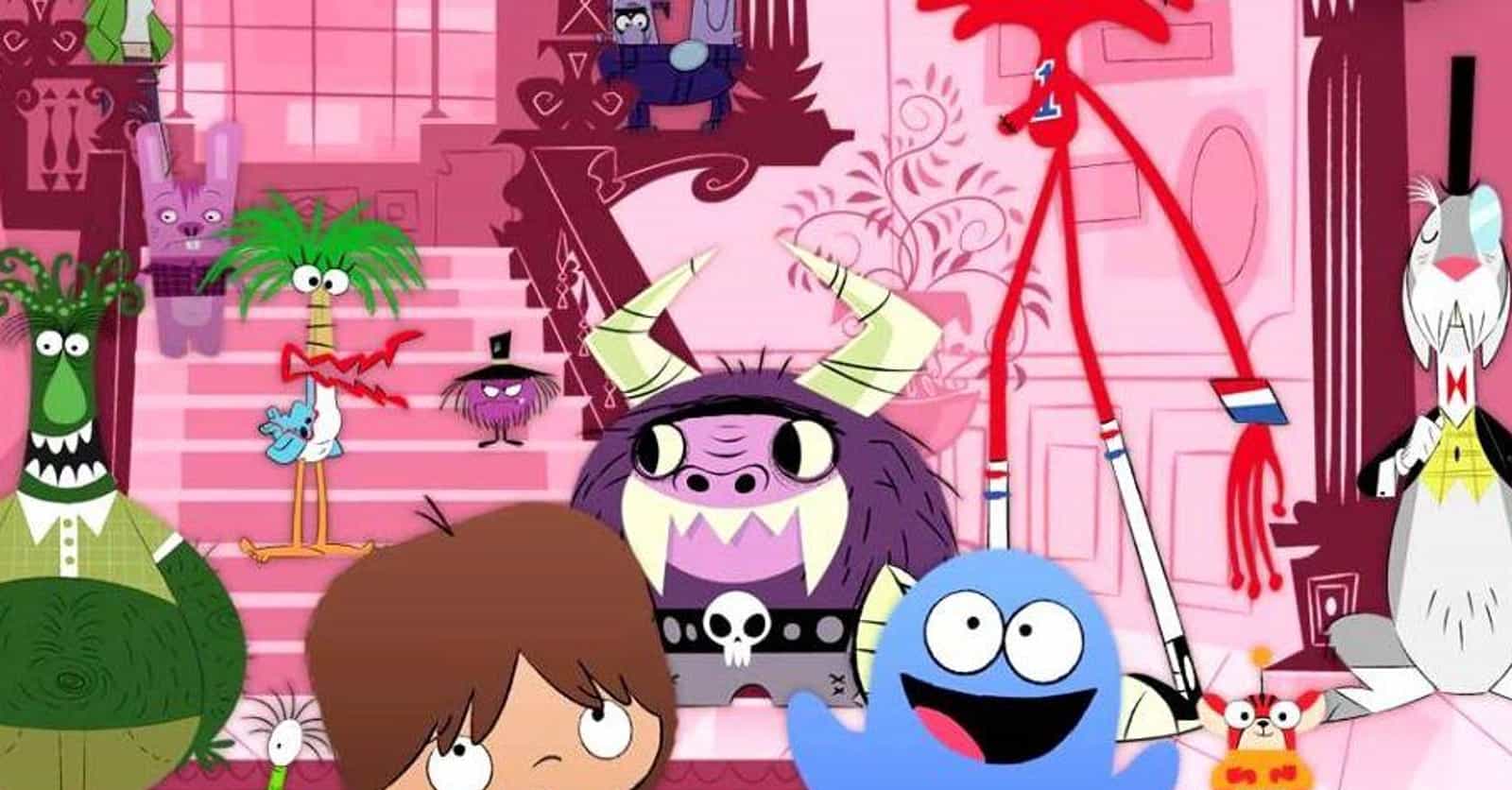 Photo: Foster's Home For Imaginary Friends / Cartoon Network
The Best Cartoon Network Shows of the 2000s
Voting Rules
Vote up your favorite Cartoon Network TV series that aired in the 2000s
Cartoon Network played an important part in many people's childhoods. It is home to some of the best cartoons of all time, and during the 2000s, the network released some of its best work. These are the best 2000s Cartoon Network shows. How many did you watch?
The kid-friendly gallows humor of The Grim Adventures of Billy & Mandy attracted a lot of attention when the series first came out. There were plenty of other great comedic shows during this time, but a lot of people remember the more mature programming. Shows like Samurai Jack were still appropriate for kids, but it did not rely on the same formulas as other Cartoon Network shows during the time. Naturally, no 2000s Cartoon Network shows list would be complete without mentioning Star Wars: Clone Wars, which filled in the gaps between Episode II and Episode III of the Star Wars prequel trilogy. 
The following list is a complete collection of all shows that came out between 2000 and 2009 on Cartoon Network. Vote on your favorites so that everyone can see which cartoons truly dominated the era. Take a stroll down memory lane to see which shows you remember the most and which you were unaware of during the time. 
---
The Grim Adventures of Billy and Mandy offered a darkly comedic spin on the traditional kids' show. Mixing an air of morbidity with laugh-out-loud antics, the unlikely friendship between compulsive dimwit Billy, cynical Mandy, and the unwitting Grim Reaper was a recipe for hilarity. The show's unique take on humor, combined with its occult twist, made it immensely popular among both children and adults.

Actors: Richard Steven Horvitz, Grey DeLisle, Greg Eagles, Vanessa Marshall, Jennifer Hale
Premiered: June 13, 2003

Codename: Kids Next Door was a true staple of Cartoon Network in the 2000s, showcasing the adventures of a group of neighborhood kids who fought adult tyranny with cutting-edge technology. Fans couldn't get enough of characters like Numbuh One and Numbuh Four, not to mention the impressive arsenal of 2x4 technology at their disposal. The show was a unique blend of action, comedy, and a touch of nostalgia for simpler times.

Actors: Dee Bradley Baker, Ben Diskin, Lauren Tom, Cree Summer, Jennifer Hale
Premiered: November 29, 2002

Foster's Home for Imaginary Friends took viewers on an imaginative journey, bringing to life the world of discarded imaginary friends. With a well-rounded cast including lovable Mac, the mischievous Bloo, and motherly Madame Foster, the show expertly balanced humor and heart. Foster's enticed its audience in a colorful palette of characters, each exploring the underlying theme of friendship.

Actors: Keith Ferguson, Sean Marquette, Grey DeLisle, Tom Kenny, Phil LaMarr
Premiered: August 13, 2004

Photo: Samurai Jack

Samurai Jack followed the exploits of the eponymous time-displaced samurai, fighting his way through a dystopian future ruled by shapeshifting demon Aku. With its stunning visuals and innovative storytelling, the show artfully manipulated time, emotion, and action. Creator Genndy Tartakovsky's signature style shone through every frame, providing a unique and poetic viewing experience that resonated with the audience.

Actors: Phil LaMarr
Premiered: August 10, 2001

Chowder chronicled the life and misadventures of the titular young chef-in-training, studying under his eccentric mentor, Mung Daal. The show's quirky humor, memorable characters, and amalgamation of various animation styles made it a fan favorite. It was the perfect recipe of zaniness and heart, leaving a lasting impression on its viewers.

Actors: Nicky Jones, Tara Strong, Dwight Schultz, C. H. Greenblatt, John DiMaggio
Premiered: November 2, 2007

Photo: Ben 10

Ben 10 captivated audiences with its action-packed plot and intriguing concept. The story centered around young Ben Tennyson, who discovers a powerful alien device called the Omnitrix, capable of transforming him into various alien species. The show expertly combined thrilling battles and characterization for a well-executed balance between drama and excitement.

Actors: Tara Strong, Meagan Smith, Paul Eiding, Dee Bradley Baker, Jim Ward
Premiered: December 27, 2005