Entertainment
New Cult Classics From The 2010s, Ranked

Updated January 2, 2020
720 votes
142 voters
2k views
20 items
List Rules Vote up the peculiar under-the-radar gems that deserve their newfound cult status.
The world of cult films has accelerated in the 21st century thanks to the slowly increasing accessibility of the film industry and a host of wildly inventive writers and directors. The best cult movies of the 2010s aren't strictly genre fair or over-the-top horror, either. The most beloved cult classics of the 2010s run the gamut, from teen alien flicks like Attack the Block to pop music mockumentaries like Popstar: Never Stop Never Stopping.
For those who consider themselves connoisseurs of both cool and campy cinema, here are the cult classics of the 2010s that will be remembered.
The 2010 genre-bender was destined to be something of a cult classic from the get-go; it's based off of Bryan Lee O'Malley's Scott Pilgrim graphic novel series. While it heavily leans into the hipster aesthetic of the early aughts, director Edgar Wright doesn't waste a second or frame. Wright manages to pepper in an array of music, video games, and general pop culture Easter eggs in every frame, making each subsequential viewing a further exploration of the movie.
The film also has an A-list cast: Michael Cera, Chris Evans, Brie Larson, Anna Kendrick, Aubrey Plaza, and Kieran Culkin are just a handful of the massive ensemble cast that makes this movie so memorable.
Actors: Anna Kendrick, Chris Evans, Mary Elizabeth Winstead, Aubrey Plaza, Michael Cera, + more
Released: 2010
Directed by: Edgar Wright
Is this worthy of a following?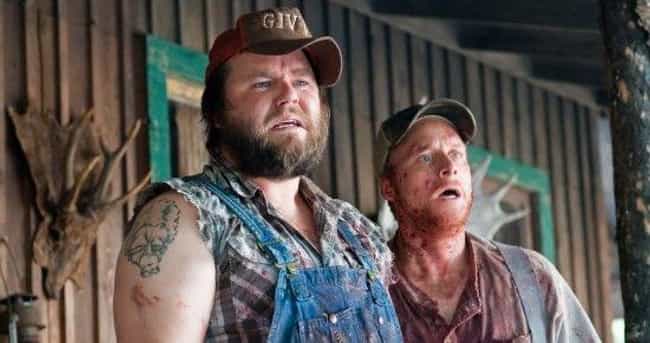 Any proper horror film buff is well versed with the "backwoods hillbilly slayer" trope, which Tucker & Dale vs. Evil flips on its head. Dale Dobson (Tyler Labine) and Tucker McGee (Alan Tudyk) are best buds who just bought a dilapidated cabin in the woods. They run into a group of attractive co-eds at a gas station, and the students become wary. Eventually, the college kids convince themselves that Tucker and Dale are villainous hillbillies, and gory hilarity ensues as they attempt to thwart them.
The film won over genre audiences when it was released in 2010, with some outlets deeming it an instant cult classic. The creative horror comedy is so loved that fans continue to plead for a sequel.
Actors: Katrina Bowden, Alan Tudyk, Chelan Simmons, Brandon Jay McLaren, Sasha Williams, + more
Released: 2010
Directed by: Eli Craig
Is this worthy of a following?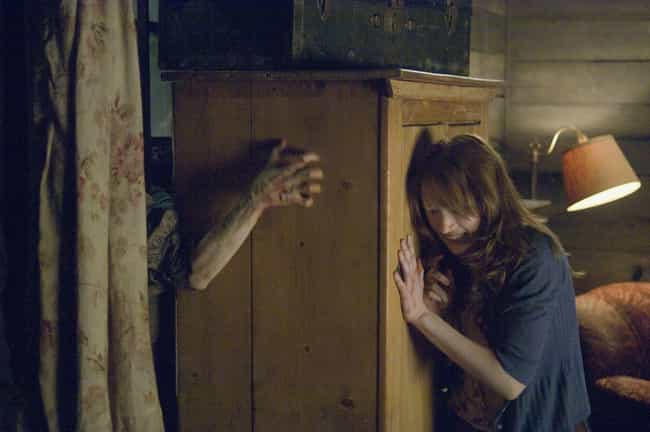 This horror comedy already had something of a status before it hit theaters; Joss Whedon, the creator of other properties with cult followings like Buffy the Vampire Slayer and Firefly, co-wrote and produced the movie. This was Whedon's first crack at a feature length horror film, and fans were just as giddy with the end product as they had been with his other work.
Like any good horror film, The Cabin in the Woods subverts tropes typically found in the genre. Director and co-writer Drew Goddard elevated the game to new heights, complete with meta winks and an unholy amount of horror film references. The Cabin in the Woods is a deconstruction of the genre, and its bizarre but compelling plot is something audiences haven't seen in horror films before - or since.
Actors: Chris Hemsworth, Sigourney Weaver, Amy Acker, Jesse Williams, Richard Jenkins, + more
Released: 2012
Directed by: Drew Goddard
Is this worthy of a following?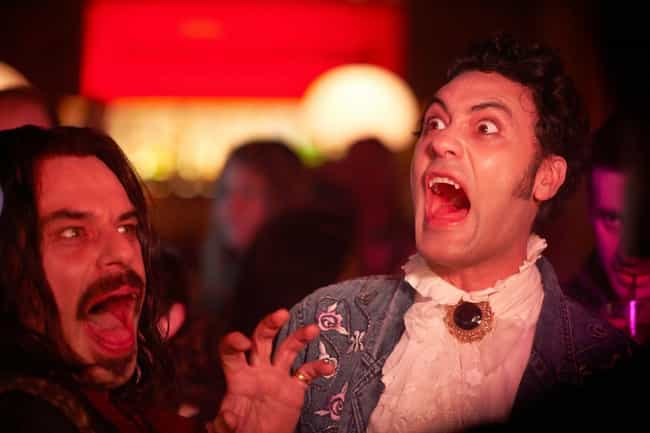 Taika Waititi and Jemaine Clement's What We Do in the Shadows combines the deadpan, passive-aggressive style of Clement's Flight of the Concords with a mockumentary framework. Unlike mockumentary legend Christopher Guest, however, the two New Zealanders opted for a supernatural subject: vampires.
Waititi and Clement star as Viago and Vladislav, two vampires co-habiting with fellow bloodsuckers Deacon (Jonathan Brugh) and Petyr (Ben Fransham). They are the opposite of every romantic vampire trope and do very mundane things like ride the bus and argue over chores. What We Do in the Shadows lovingly pokes fun at the mythology of the vampire in an oddly endearing manner, earning it instant cult classic status.
Actors: Jemaine Clement, Rhys Darby, Taika Waititi, Mario Gaoa, Ian Harcourt, + more
Released: 2014
Directed by: Taika Waititi, Jemaine Clement
Is this worthy of a following?