Entertainment
The Best TV Shows Of The 2010s That Didn't Take Place During The Decade

Updated January 2, 2020
446 votes
94 voters
1.8k views
23 items
List Rules Vote up the series that perfectly mined the past (or the future) to make great TV in the 2010s.
Television shows from the last decade have explored the past, the future, and everything in between. The best television shows - regardless of setting - transport viewers, taking them on new adventures and giving insight into the lives of others.
Reality television, game shows, and real-time video do this with an amazing amount of contemporality. Period dramas do just the opposite, transporting audiences to far-off times and places. The latter has realism, relevancy, and an uncanny sense of nostalgia - sometimes comforting, other times uncomfortable, but always fascinating.
Here's a list of the best TV shows from this decade that are set outside of the present - which one do you think did it best?
back to page 1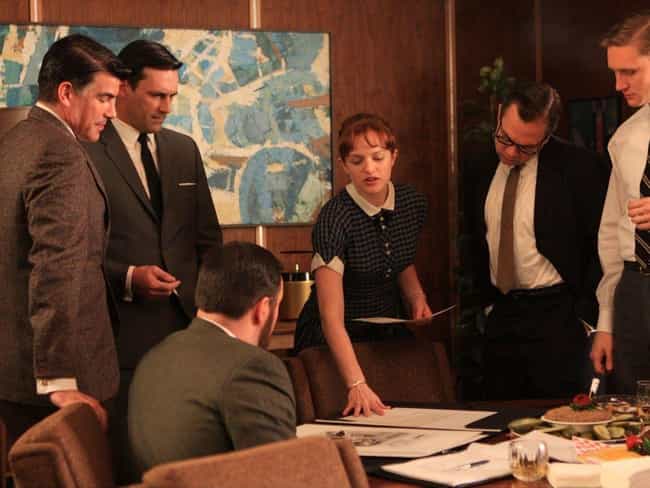 When Does It Take Place? Mad Men, a show that follows Don Draper (Jon Hamm) through the 1960s, explores the cutthroat world of New York advertising while looking at changing social mores. A show that ran for seven seasons, Mad Men put viewers into the 1960s with an acclaimed amount of authenticity and style.
What Made It Great? Draper - smooth, successful, and infinitely flawed - is a man of many secrets that he's constantly trying to outrun. As Draper builds his professional and personal life alongside his advertising colleagues, family members, and lovers, Mad Men takes on larger issues related to gender norms, race-based issues, dependency on illicit substances, and economic inequality. Both a microcosm and macrocosm of 1960s culture, politics, and society, Mad Men is sexy and dark, accurate in its presentation of "the smoking [and] the prejudice," according to Alex Witchel of The New York Times .
Why Was It Perfect For This Decade? Mad Men is, unbeknownst at the time, influential in the continued reassessment of pay inequity for men and women, as well as overall gender discrimination, warning "about the dangers of seeing the past in too amber a light," in the words of Salon writer Amy Benfer.
That said, Mad Men is also really informative about the history of advertising and changing family dynamics, providing a fascinating look at the past. In the words of The New Yorker's George Packer, "Beneath the mesmerizing retro sheen lies the inversion of manners and morals: everything forbidden us is permitted to, even encouraged of, these men and women - smoking and drinking to excess, office [intimacy] up to and including blatant accosting, parental neglect, a kind of frank selfishness about ends and means." Simply put, it's a glimpse into a forbidden way of life, and who doesn't think about that once in a while?
Actors: Jon Hamm, Elisabeth Moss, Vincent Kartheiser
Premiered: 2007
Number of Seasons: 6

Great period piece from the 2010s?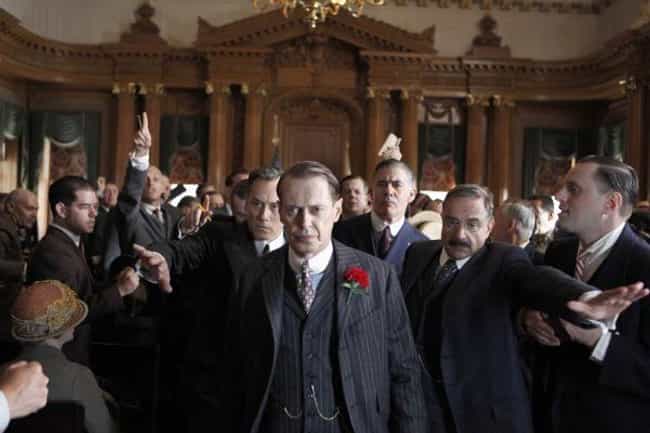 When Does It Take Place? Set in Atlantic City, Boardwalk Empire traces the comings and goings of politicians, syndicates, law enforcement, and everyday individuals during the 1920s and 1930s. As Prohibition casts its shadow over the United States, Enoch "Nucky" Thompson (Steve Buscemi) exercises control over the alcohol flow into his city - Atlantic City - by working legal and unlawful systems alike.
What Made It Great? Aside from the brilliance that is Buscemi, Boardwalk Empire offers a look into the vicious, gritty underworld of the 1920s and 1930s. Viewers enjoy meeting real historical figures, including Nucky. TV Guide praises show creator Terence Winter for his "mastery of rich character and eventful story." Through five seasons, Boardwalk Empire (a collaboration between Winter and Martin Scorsese) lets viewers onto "the world's playground" of organized lawlessness.
Why Was It Perfect For This Decade? Boardwalk Empire has a little bit of everything - mayhem, action, and intriguing characters - all from an era of American history that continues to fascinate. The multifaceted aspects of the show are highlighted by the music of Boardwalk Empire, described by Vulture's Sean Collins as "a seemingly never-ending parade of jazz, blues, standards, patriotic tunes, and ethnic standbys that helped bring the series' melting pot of criminality to a simmer."
Actors: Steve Buscemi, Stephen Graham, Vincent Piazza
Premiered: 2010
Number of Seasons: 3
Great period piece from the 2010s?
The Marvelous Mrs. Maisel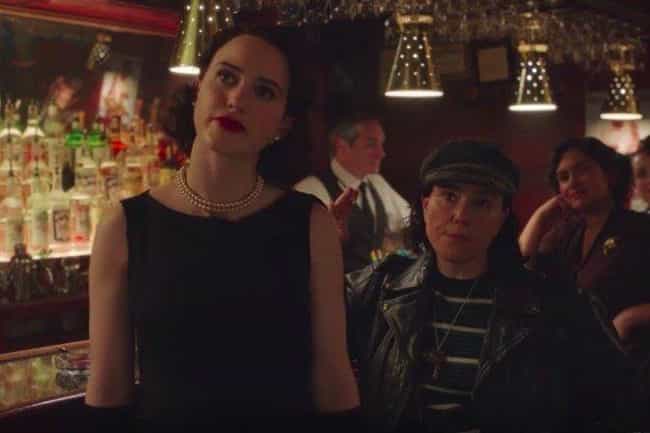 When Does It Take Place? Centered around the self-reinvention of Miriam "Midge" Maisel during the late 1950s, The Marvelous Mrs. Maisel explores how one woman embraces comedy to find her true self.
What Made It Great? The Marvelous Mrs. Maisel features the title character, played by Rachel Brosnahan, fighting back against her presumed position in the social order. A middle-class Jewish housewife, Mrs. Maisel discovers her husband is leaving her, prompting her to move home and explore what truly makes her happy.
With the witty, quick writing style of Amy Sherman-Palladino on full display, The Marvelous Mrs. Maisel provides entertainment, humor, and warmth with inspiration and hope as well. The Jewish Post praises the show, calling it a "comedic delight," featuring "the colorful, rich world of 1950s New York and the intensity of family drama and changing times."
Why Was It Perfect For This Decade? The Marvelous Mrs. Maisel is light and intelligent television, "brimming with warmth, empowerment, and a whole lot of laughs," in the words of Rotten Tomatoes. Brosnahan's Mrs. Maisel not only represents pushing the status quo, but the show as a whole gives viewers hope, humor, and heart.
Actors: Rachel Brosnahan, Michael Zegen, Alex Borstein, Tony Shalhoub, Marin Hinkle
Premiered: 2017
Number of Seasons: 3

Great period piece from the 2010s?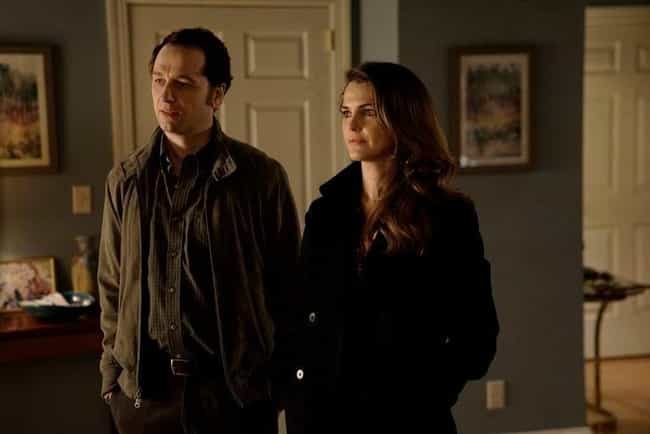 When Does It Take Place? As the lives of KGB spies Philip and Elizabeth Jennings (played by Matthew Rhys and Keri Russell, respectively) play out during the 1980s, The Americans gives viewers an action-packed look at the height of the Cold War. As Russian agents in the United States, the Jennings participate in numerous secret missions while trying to keep house and home in suburban America.
What Made It Great? Russian operatives Philip and Elizabeth Jennings are the spies you're not supposed to root for - but do. The Americans finds the Jennings in elaborate disguises as they go to extreme lengths to serve Mother Russia. While the Jennings are actively infiltrating the US intelligence community, they're engaged in a marriage orchestrated by their handlers, one that brings as much animosity as it does actual affection. The Americans is thrilling, ruthless, and complicated - an "epic familial conflict... [with] a high body count," in the words of Rotten Tomatoes.
Why Was It Perfect For This Decade? Questions and concerns over Russian spying have not at all vanished in modern society and, while The Americans reflects the paranoia of the 1980s, the show also strikes a modern cord. The action and suspense of The Americans is enjoyable to watch but viewers know how it's going to end, allowing for compassion when it comes to the Jennings. Perhaps The Americans is a reminder, according to Vox's Emily Todd VanDerWerff: "[It's about] what we should care about, not the [conflict] between the US and Russia. We are all human beings, after all, bundles of longing and love and secrets that fester. To forget that is to surrender yourself to the whims of those who want to remove what small parts of you are left, the better to make you an unquestioning warrior."
Actors: Keri Russell, Matthew Rhys, Maximiliano Hernández, Holly Taylor, Keidrich Sellati, + more
Premiered: 2013
Number of Seasons: 1

Great period piece from the 2010s?