Watchworthy
The Best TV Shows Of The 2010s That Didn't Take Place During The Decade

Updated April 22, 2020
489 votes
98 voters
1.8k views
23 items
List Rules Vote up the series that perfectly mined the past (or the future) to make great TV in the 2010s.
Television shows from the last decade have explored the past, the future, and everything in between. The best television shows - regardless of setting - transport viewers, taking them on new adventures and giving insight into the lives of others.
Reality television, game shows, and real-time video do this with an amazing amount of contemporality. Period dramas do just the opposite, transporting audiences to far-off times and places. The latter has realism, relevancy, and an uncanny sense of nostalgia - sometimes comforting, other times uncomfortable, but always fascinating.
Here's a list of the best TV shows from this decade that are set outside of the present - which one do you think did it best?
Data-driven recommendations based on voting from over 40 million monthly visits to Ranker.
Try the free app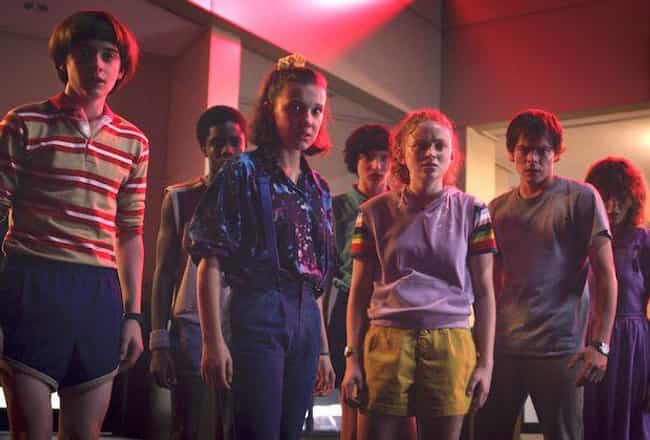 When Does It Take Place? Set in the town of Hawkins, IN, Stranger Things blends action, supernatural mystery, and an abundance of 1980s nostalgia. The Netflix show also incorporates music, fashion, and popular culture in such a way that viewers actually feel like they've been transported back in time.
What Made It Great? The extent to which the Duffer Brothers (Matt and Ross, the show's creators) use "cliches," according to communications scholar Scott Haden Church, creates "a masterpiece of referentiality... These are tried and true techniques that resonate with people, and if you find a way to weave them all together and do a cohesive plotline, then it just wins you over." While functioning as an homage to perennial favorites like E.T. and The Goonies, Stranger Things also indulges in conspiracy theories and horror-ish tropes to appeal to audiences of all kinds.
Why Was It Perfect For This Decade? Stranger Things reminds viewers of many things from the past that continue to fall by the wayside - including, but not limited to, bike-riding children out alone after dark and busy shopping malls - with endearing appeal. According to Forbes writer Paul Tassi, "[The show] rips pretty much every piece of itself from '80s nostalgia... [yet] it never feels derivative, and it reinvents everything it touches."
Actors: Winona Ryder, David Harbour, Finn Wolfhard, Millie Bobby Brown, Gaten Matarazzo, + more
Premiered: 2016
Great period piece from the 2010s?
Where to watch

all seasons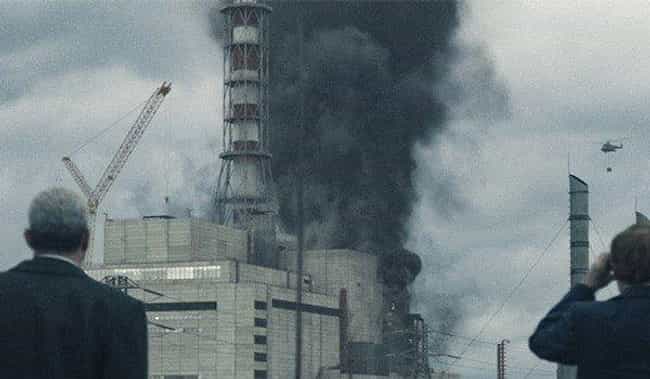 When Does It Take Place? True to its name, Chernobyl tells the story of the nuclear disaster and its immediate aftermath in 1986. Chernobyl details the timeline of the event while introducing viewers to individuals whose lives were upended - everyone from plant workers and responders to scientists and politicians involved in the disaster.
What Made It Great? Chernobyl opens a lens into a well-known event that, in reality, the world knows very little about. When the Chernobyl disaster occurred, it took place behind the so-called Iron Curtain, and efforts by the former Soviet Union to keep the extent of the damage confidential meant limited facts made their way to the general public. Chernobyl brings humanity to the tragedy, systematically breaking down exactly what went wrong, who was involved and affected, and how even worse consequences were avoided.
Why Was It Perfect For This Decade? Chernobyl, according to critic Sophie Gilbert, is a "grim disquisition on the toll of devaluing the truth." In an age of "fake news," perceived oppression by authority, and fine lines between lie and truth, Chernobyl highlights the possible dangers of censorship, misinformation, and scapegoating. With enough distance - geographically and chronologically - from the event itself, Chernobyl also provides a dramatized assessment of the disaster although, from the perspective of Russia, it only perpetuates the continued struggle between fact and fiction.
Actors: Jared Harris, Stellan Skarsgård, Emily Watson
Premiered: 2019
Great period piece from the 2010s?
Where to watch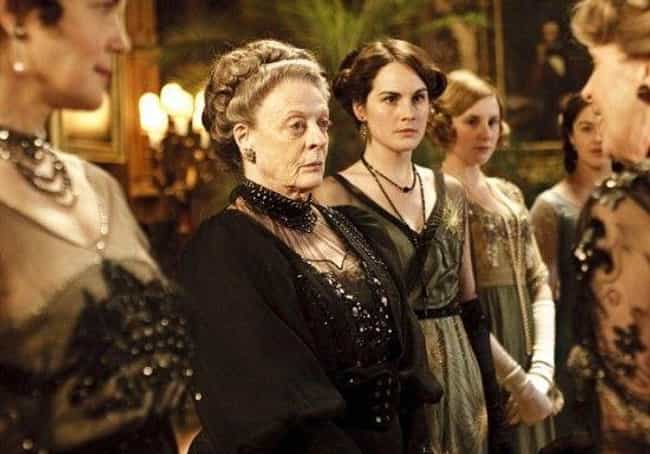 When Does It Take Place? Set in the 1910s and 1920s, Downton Abbey offers an upstairs-downstairs look into the lives of the aristocratic Crawley family and their servants. From their estate in Yorkshire, England, the characters struggle with conflicts, tragedy, love, and change through the early 20th century.
What Made It Great? Downton Abbey offers viewers wit and snark - personified by Maggie Smith's role as Violet Crawley, the Dowager Countess of Grantham - alongside charming and lovable characters traversing long-standing, yet changing, social norms. By exploring the concerns and obligations of elite and working-class men and women alike, Downton Abbey gives fans a chance to empathize or perhaps take joy in the misfortunes of others in what is, as Politico writer Joanna Weiss describes, a "soap opera of manners, filled with untimely [passings], secret babies, and forbidden love, wrapped in gilded costumes."
Why Was It Perfect For This Decade? According to Jen Chaney of Vulture magazine, Downton Abbey "enabled us to feel better about the 21st century's increasingly wide gap between rich and poor by watching how symbiotically rich and poor co-existed under one roof." As a show that combines relatability and escapism, Downton Abbey straddles the line of reality and fantasy. In the words of Weiss, the show is a "romantic, very idealized depiction of servant and master relations" - or a nicer version of inevitable inequity.
Actors: Hugh Bonneville, Phyllis Logan, Elizabeth McGovern
Premiered: 2010
Great period piece from the 2010s?
Where to watch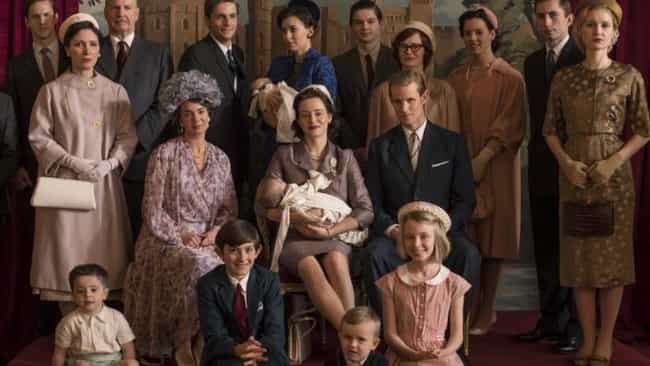 When Does It Take Place? The Crown takes place across the 20th century, with the first season exploring Queen Elizabeth II's life up to 1955. Season 2 presents the monarch, her family, and her reign to 1964, and the upcoming third season will transport viewers through the 1970s.
What Made It Great? The Crown is full of authenticity, history, and excellent performances - Claire Foy as the queen, among many others, appealing to audiences' ever-present fascination with the British monarchy. The Crown functions as a personal look into the life and reign of Elizabeth, creating a sense of intimacy while simultaneously placing the royal family into an appropriate historical context. The drama is just that - drama - but serves as an appealing, "sumptuous history lesson," according to David Sims of The Atlantic.
Why Was It Perfect For This Decade? Elizabeth has served for decades and, as the reigning British monarch, continues to serve as the head of the fascinating royal family - and of Britain, of course. The show demonstrates how the monarchy - believed by many to be antiquated and irrelevant - has changed in Britain in the past 60 years, how Elizabeth views her role, and how "an ideal of public service" performs duties she never seemed to want.
Actors: Claire Foy, Matt Smith, Vanessa Kirby, Eileen Atkins, Jeremy Northam, + more
Premiered: 2016
Great period piece from the 2010s?
Where to watch

all seasons