2019

The Best SUVs of 2019

1.5k votes
172 voters
6.1k views
38 items
List Rules Vote up the sport utility vehicles that are the best of the 2019 market.
You rely on an SUV for everything from shuttling the kids to soccer practice to off-road weekend excursions. That's why you should look to this list for the best SUVs of 2019, no matter if you are looking to buy a new 2019 SUV or are just curious as to what is available. These are the best SUVs that 2019 has to offer. Some them have been redesigned with added features while others are fresh on the market like the Nissan Kicks. There are also SUVs like the Toyota RAV4 that offer a hybrid option. If you want to go full electric instead of driving a hybrid SUV, the Tesla Model X is a new luxury SUV you should definitely check out. From compact sport utility vehicles to seven-seaters there is a 2019 SUV for everyone on this list.
Be sure to look over the available configurations, cargo capacity, and horsepower of each SUV because it's time to vote up the top 2019 SUVs.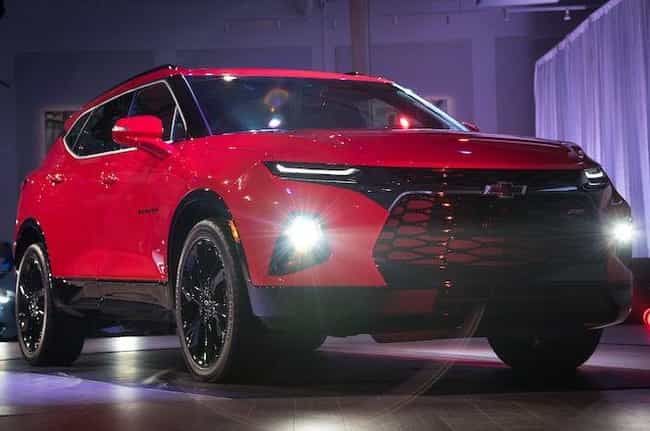 MSRP: Starting at $28,800
Cargo volume: 30.5 ft³, 64.2 ft³ with seat area
Horsepower: 193 to 305 hp
Configurations: L, Base, RS, Premier

Is this a great SUV?
MSRP: Starting at $25,500
Cargo volume: 37.5 to 37.6 ft³​​​​​​​
Horsepower: 203 hp
Configurations: LE, XLE, XLE Premium, Adventure, Limited
The Toyota RAV4 is a sport utility vehicle produced by Japanese automobile manufacturer Toyota. It was the first compact crossover SUV, making its debut in Japan and Europe in 1994 and in North America in 1995. The vehicle was designed for consumers wanting a vehicle that had most of the benefits of SUVs, such as increased cargo room, higher visibility and the option of full-time four-wheel drive, along with the maneuverability and fuel economy of a compact car. Although not all RAV4's are four-wheel drive, RAV4 stands for Recreational Active Vehicle with 4-wheel drive because the aforementioned equipment is an option in select countries. The early success of the RAV4 paved the way for ...more on Wikipedia
Is this a great SUV?
see more on Toyota RAV4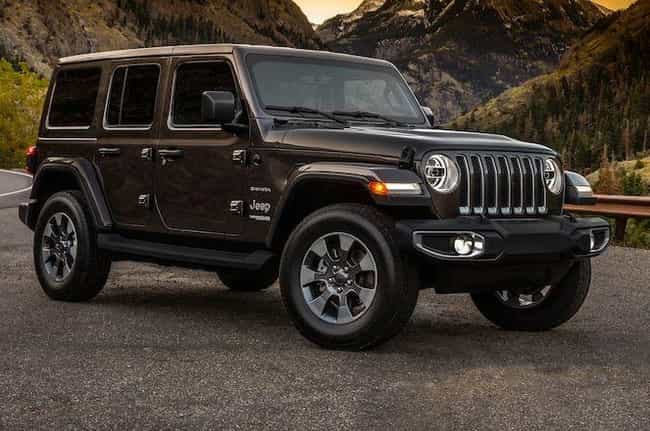 MSRP: Starting at $28,045
Cargo volume: 12.9 to 31.7 ft³, 31.7 to 72.4 ft³ with seat area
Horsepower: 270 to 285 hp
Configurations: Sport, Unlimited Sport, Rubicon, Unlimited Sahara, Unlimited Rubicon
The Jeep Wrangler is a compact and mid-size four-wheel drive off-road and sport utility vehicle, manufactured by American automaker Chrysler, under its Jeep marque – and currently in its third generation. The Wrangler is not a direct descendant of the World War II Willys MB or Willys civilian Jeeps of the mid-1940s through 1980s, later produced by Kaiser-Jeep and by American Motors, despite this common misconception, and as illustrated by the factory dash plaques affixed to the last Jeeps produced, that read "Last of a Great Breed - This collectors edition CJ ends an era that began with the legendary Jeep of World War II". Outwardly resembling the Jeep CJ-7, the Wrangler, which was formally ...more on Wikipedia

Is this a great SUV?
see more on Jeep Wrangler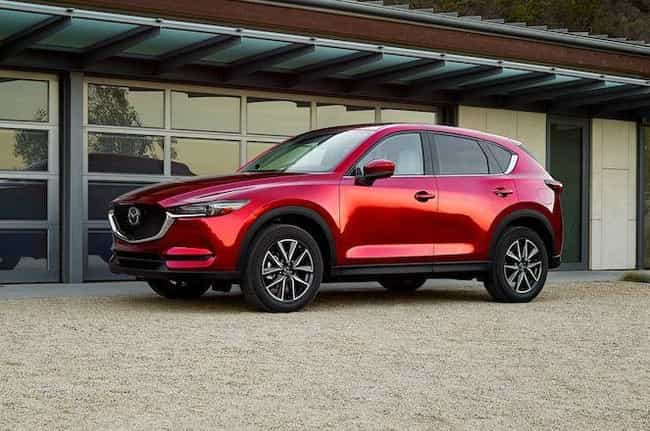 MSRP: Starting at $24,350
Cargo volume: 30.9 ft³, 59.6 ft³ with seat area
Horsepower: 187 to 227 hp
Configurations: Sport, Sport AWD, Touring, Touring AWD, Grand Touring, Grand Touring AWD, Grand Touring Reserve, Signature
The Mazda CX-5 is a compact crossover SUV produced by Mazda starting in 2012 for the 2013 model year lineup. It is Mazda's first car featuring the new KODO - Soul of Motion Design language first shown in the Shinari concept vehicle in May 2010. It shares a platform with Mazda3 and Mazda6. It is also the first vehicle featuring the company's full Skyactiv Technology suite, featuring a rigid, lightweight platform, combined with a new series of efficient engines and transmissions resulting in reduced emissions and fuel consumption. The Skyactiv Engine and Transmission Technologies were released in the 2012 Mazda3 compact sedan and hatchback. ...more on Wikipedia

Is this a great SUV?
see more on Mazda CX-5