Gifts

The Best 3D Printers

29 votes
7 voters
25 items
List Rules Vote up the 3D printers that are the best balance of price and capability.
Years ago, it seemed like a pipe dream to create 3D products easily in your own home or small office with a 3D printer. Gone are the days when only members of Starfleet could call up anything they desired because it's possible to own your own replicator... only, they are called 3D printers in the real world! These amazing devices started out as completely unaffordable wonders, but thanks to advances in technology and competition in the marketplace, finding and buying your very own 3D printer is easily within most people's grasp!
Seeing as there are so many different types of 3D printers on the market these days, choosing the one that's right for your needs and what you want to make can be difficult. Printers run from a couple hundred dollars to many thousands depending on what your needs are. For most people, printing in resin, and not in metal, means creating small items for fun or professional use. This list comprises the many options and price points that meet those requirements with the top 25 best 3D printers many people can afford and easily operate.
Ranker may collect a commission from links on this page. Prices & inventory are accurate as of publish date.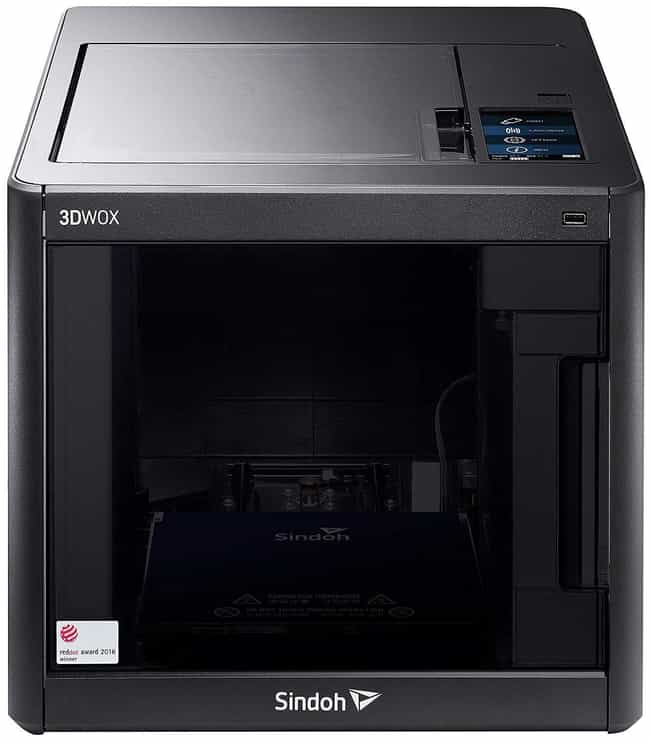 Sindoh's 3DP200 offers a large printing area with an assisted leveling system, which is calculated by the 3Dwox to ensure proper bed leveling during printing procedures. The 5" LCD touchscreen makes operation easy without a desktop, but should you choose to connect this printer, you can do so via USB, Ethernet, and Wi-Fi for easy desktop printing.
Print Head: 0.4 mm Nozzle
Screen: 5" Color LCD
Max Build Size: 200 x 200 x 185 mm
Price: $1,286.95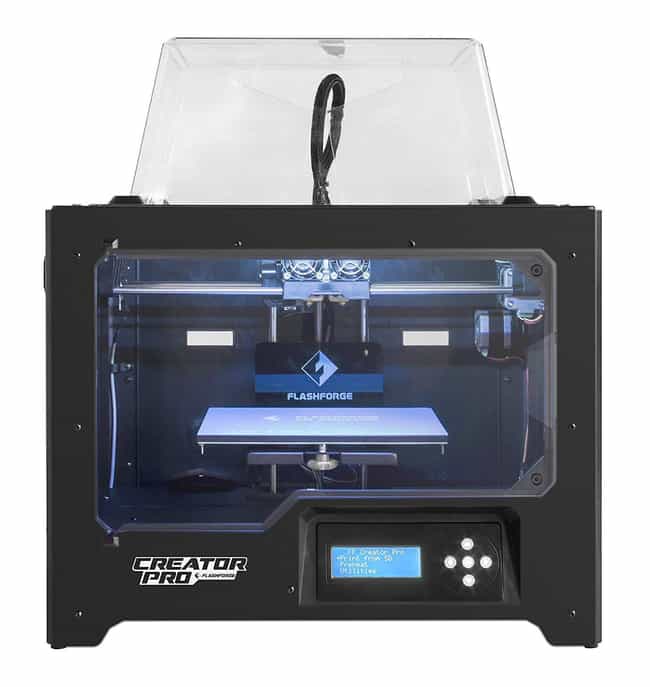 The FlashForge Creator Pro features a sturdy metal frame and two extruders capable of delivering printed material at a resolution of 100 to 500 microns per layer. While this printer doesn't feature a large touchscreen, it does offer an intuitive selection screen option and easy compatibility with any Windows, Mac OSX, and Linux system. Printing is also easy via connection of an SD card or USB.
Print Head: 0.4 mm Nozzle
Screen: LED Readout with Four Directional Buttons & One Select Button
Max Build Size: 227 x 148 x 150 mm
Price: $798.99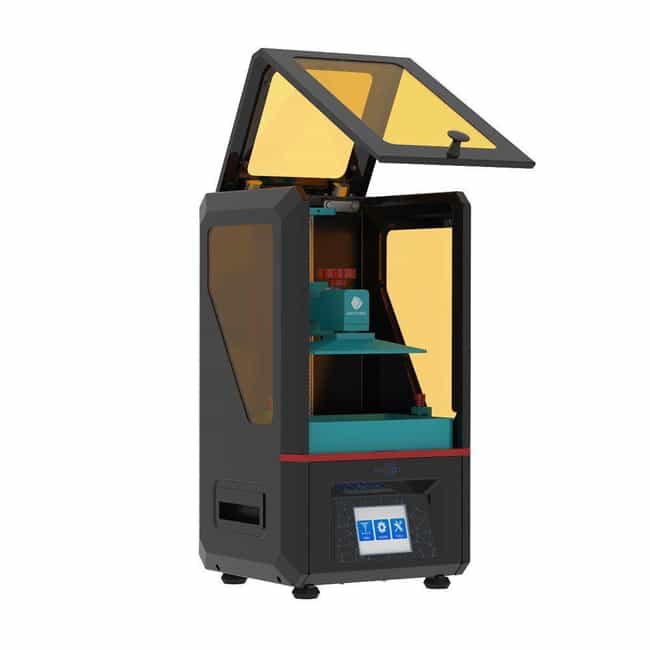 Models of UV Resin printers are often unaffordable, but the ANYCUBIC Photon UV LCD 3D Printer offers a desktop option for less than you might expect. The system is operable entirely on its own and doesn't require a computer, but can use a USB input to load designs as you see fit. The highly efficient photon slicer operates at incredibly fast speeds capable of printing a 30M stl file in only one minute!
Print Head: Resin Vat & Photon Slicer
Screen: 2.8" Color LCD and 2560*1440(2k) HD masking LCD
Max Build Size: 115 x 65 x 155 mm
Price: $519.00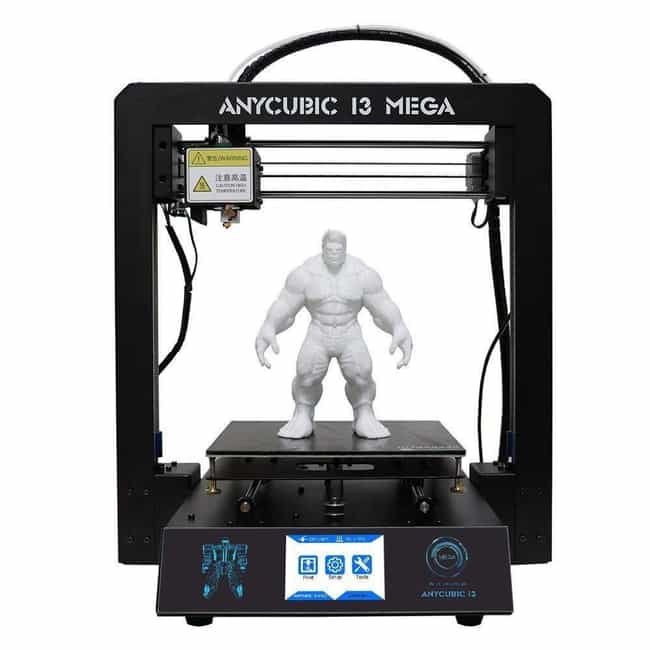 ANYCUBIC's Upgraded Full Metal I3 Mega 3D Printer offers a professional system for an affordable price. This easy to use printer offers an automatic leveling and pause function whenever the filament runs out. Easily replace your filament or swap colors for a more vibrant build at any time during the process without any concern of messing up your finished product.
Print Head: 0.4 mm Nozzle
Screen: 3.5" TFT Touch Screen
Max Build Size: 210 x 210 x 205 mm
Price: $328.99