Entertainment
'90s Shows That Are Coming Back
2.2k votes
428 voters
10.1k views
16 items
List Rules Vote up the television shows from the 1990s that you're the most excited to see return to the television or big screen.
How long is the polite amount to wait to reboot something? If you revive a favorite show too soon, it can come off as a little thirsty, but if you wait too long, then nobody cares about the property anymore. The best and most popular shows of the '90s are exactly the right vintage for a reboot. And soon we'll see quite a few reboots of 1990s television shows. Some '90s TV reboots are returning as movies, while others are remaining on TV. Wherever they premiere, the '90s shows and cartoons we're excited to have back come with a built-in audience of folks who can't wait to return to the comfort of their favorite old shows.
Some show revivals are keeping original cast members either in the cast, like Mad About You, or as producers, like Kenan Thompson for the new All That. Others are passing the torch to the next generation, such as Blue's Clues and Party of Five.
Whether they're updating the story for the modern world or staying on the well-worn path of the original show, the best '90s TV reboots will be on screens, big and small, soon.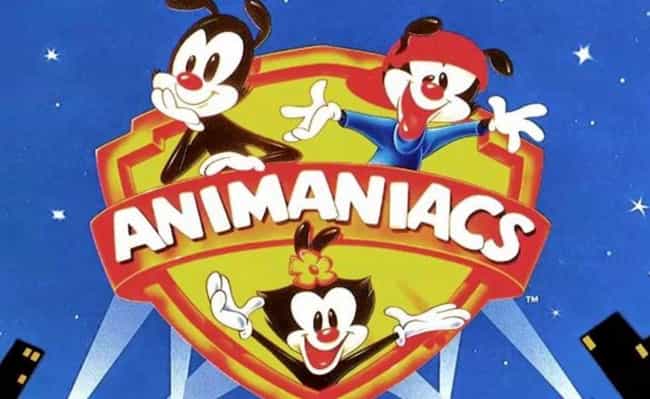 Coming back as: a television show on Hulu
Premiere date: expected to air in 2020
Hulu announced in January 2018 that they would produce two new seasons of Animaniacs with the original production companies, Amblin Entertainment and Warner Bros. Animation.
Animaniacs is an American animated television series, distributed by Warner Bros. Television and produced by Amblin Entertainment and Warner Bros. Animation. Animaniacs is the second animated series produced by the collaboration of Steven Spielberg and Warner Bros. Animation during the animation renaissance of the late 1980s and early 1990s. The studio's first series, Tiny Toon Adventures, was a success among younger viewers, and attracted a sizable number of adult viewers. ...more on Wikipedia
Actors: Rob Paulsen, Jess Harnell, Tress MacNeille
Premiered: 1993
Number of Seasons: 5
Network: Kids' WB, Fox Kids, The WB Television Network, Fox Broadcasting Company

Are you stoked for this show to return?
see more on Animaniacs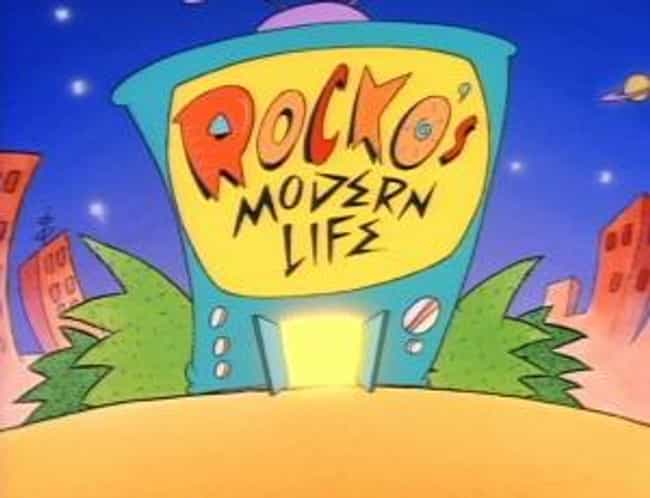 Coming back as: a movie on Netflix
Premiere date: August 9, 2019
Although the TV special Rocko's Modern Life: Static Cling had originally been slated to premiere in 2018, it later fell off of Nickelodeon's schedule. In May 2019, Netflix picked up the Rocko's Modern Life special.
Despite the change in distributor, the plot remains the same: Rocko and his friends return to O-Town after being in space for 20 years and try to conform to a world filled with coffee shops, food trucks, constant phone upgrades, and radioactive energy drinks that turn their consumers into mutants.
Rocko's Modern Life is an American animated television series created by Joe Murray for Nickelodeon. The series centers on the surreal life of an anthropomorphic Australian-immigrant wallaby named Rocko as well as his friends: the gluttonous steer Heffer, the neurotic turtle Filburt, and Rocko's faithful dog Spunky. It is set in the fictional town of O-Town, and is laden with adult humor, including double entendre, innuendo, and satirical social commentary. Murray created the title character for an unpublished comic book series in the late 1980s, and later reluctantly pitched the series to Nickelodeon, who were looking for edgier cartoonists for their new Nicktoons. The network gave the ...more on Wikipedia
Actors: Carlos Alazraqui, Tom Kenny, Charles Adler
Premiered: 1993
Number of Seasons: 4
Network: Nickelodeon, Cartoon Network

Are you stoked for this show to return?
see more on Rocko's Modern Life
Coming back as: both a film from Paramount Pictures and a television series on Nickelodeon
Premiere date for film: formerly October 4, 2019, now TBA
Premiere date for miniseries: October 11, 2019
Although in 2017 Paramount Pictures had originally announced a release date for a film adaptation of Are You Afraid of the Dark, the film was no longer on their schedule as of early 2019.
In February 2019, Nickelodeon announced a limited miniseries revival of the show planned for October 2019, releasing the first episode on their NickRewind YouTube page October 9, 2019, after premiering it at Beyond Fest.
Are You Afraid of the Dark? is a Canadian horror fantasy-themed anthology television series. The original series was created by D.J. MacHale and Ned Kandel, and was picked up by Nickelodeon in 1991. MacHale, Kandel, and Nickelodeon teamed up with the Canadian company Cinar, and as a part of the deal the show was filmed in Richmond, British Columbia and in the Greater Montreal area of Quebec, including their suburbs. The episode "The Tale of the Twisted Claw" was aired as a pilot on the evening of Halloween in October 1990 in Canada. Are You Afraid of the Dark? was aired from August 15, 1992 to April 20, 1996 on Nickelodeon's SNICK. The series also aired on the Canadian television network YTV ...more on Wikipedia
Actors: Ross Hull, Raine Pare-Coull, Jodie Resther
Premiered: 1991
Number of Seasons: 7
Network: Nickelodeon, YTV, Rede Record, France 3, Nickelodeon, + more

Are you stoked for this show to return?
see more on Are You Afraid of the Dark?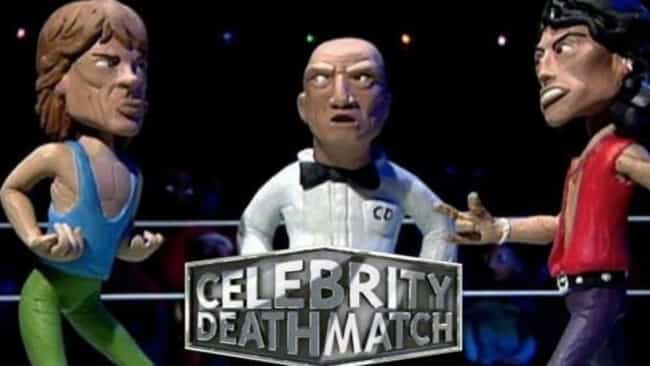 Coming back as: a television series on MTV
Premiere date: TBA
In early December 2018, MTV announced that an "all-new" Celebrity Deathmatch would be available as a weekly series in 2019, with Ice Cube attached to star.
Celebrity Deathmatch was a claymation television show that depicted celebrities against each other in a wrestling ring, almost always ending in the loser's gruesome death. It was known for its various power-ups, all amounts of weapons, and excessive amounts of blood used in every match and exaggerated physical injuries. The series was created by Eric Fogel, with the pilots airing on MTV on January 1 and 25 1998. The initial series ran from May 14, 1998 to October 20, 2002, and lasted for a 75-episode run. There was one special that did not contribute to the final episode total, entitled "Celebrity Deathmatch Hits Germany", which aired on June 21, 2001. Professional wrestler Stone Cold Steve ...more on Wikipedia
Actors: Maurice Schlafer, Len Maxwell, Mills Lane
Premiered: 1998
Number of Seasons: 6
Network: MTV, MTV2

Are you stoked for this show to return?
see more on Celebrity Deathmatch