watchworthy
presents
'90s Shows That Are Coming Back
Updated January 15, 2020
2.4k votes
465 voters
11.3k views
16 items
List Rules Vote up the television shows from the 1990s that you're the most excited to see return to the television or big screen.
How long is the polite amount to wait to reboot something? If you revive a favorite show too soon, it can come off as a little thirsty, but if you wait too long, then nobody cares about the property anymore. The best and most popular shows of the '90s are exactly the right vintage for a reboot. And soon we'll see quite a few reboots of 1990s television shows. Some '90s TV reboots are returning as movies, while others are remaining on TV. Wherever they premiere, the '90s shows and cartoons we're excited to have back come with a built-in audience of folks who can't wait to return to the comfort of their favorite old shows.
Some show revivals are keeping original cast members either in the cast, like Mad About You, or as producers, like Kenan Thompson for the new All That. Others are passing the torch to the next generation, such as Blue's Clues and Party of Five.
Whether they're updating the story for the modern world or staying on the well-worn path of the original show, the best '90s TV reboots will be on screens, big and small, soon.
Data-driven recommendations based on voting from over 40 million monthly visits to Ranker.
Try the free app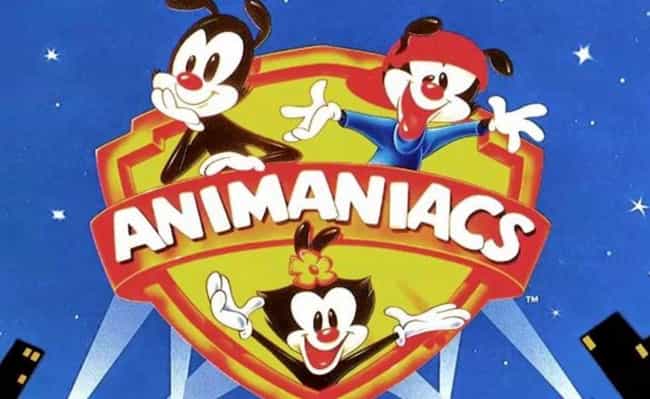 Coming back as: a television show on Hulu
Premiere date: expected to air in 2020
Hulu announced in January 2018 that they would produce two new seasons of Animaniacs with the original production companies, Amblin Entertainment and Warner Bros. Animation.
Actors: Rob Paulsen, Jess Harnell, Tress MacNeille
Premiered: 1993
Number of Seasons: 5
Network: Kids' WB, Fox Kids, The WB Television Network, Fox Broadcasting Company

Are you stoked for this show to return?
Where to watch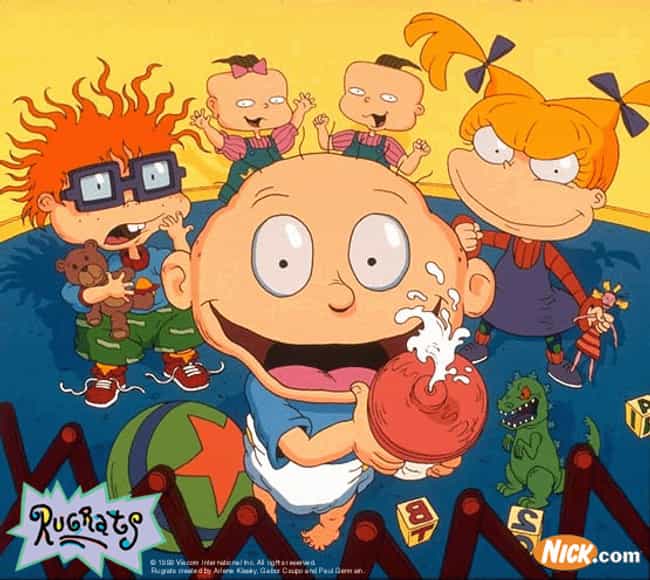 Coming back as: a film from Paramount Pictures
Premiere date: January 29, 2021
In late April 2019, Paramount named the director for the live action/computer animated Rugrats film. Director David Bowers has directed second, third and fourth Diary of a Wimpy Kid films as well as the animated Astro Boy.
Actors: Elizabeth Daily, Christine Cavanaugh, Nancy Cartwright
Premiered: 1991
Number of Seasons: 9
Network: Nickelodeon

Are you stoked for this show to return?
Where to watch
Coming back as: both a film from Paramount Pictures and a television series on Nickelodeon
Premiere date for film: formerly October 4, 2019, now TBA
Premiere date for miniseries: October 11, 2019
Although in 2017 Paramount Pictures had originally announced a release date for a film adaptation of Are You Afraid of the Dark, the film was no longer on their schedule as of early 2019.
In February 2019, Nickelodeon announced a limited miniseries revival of the show planned for October 2019, releasing the first episode on their NickRewind YouTube page October 9, 2019, after premiering it at Beyond Fest.
Actors: Ross Hull, Raine Pare-Coull, Jodie Resther
Premiered: 1991
Number of Seasons: 7
Network: Nickelodeon, YTV, Rede Record, France 3, Nickelodeon, + more

Are you stoked for this show to return?
Where to watch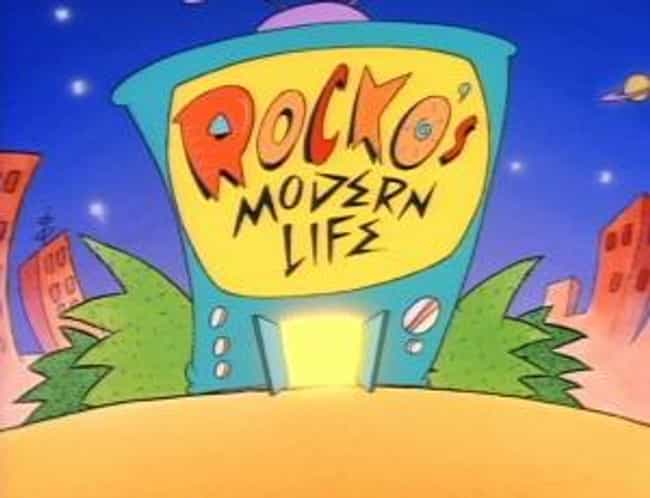 Coming back as: a movie on Netflix
Premiere date: August 9, 2019
Although the TV special Rocko's Modern Life: Static Cling had originally been slated to premiere in 2018, it later fell off of Nickelodeon's schedule. In May 2019, Netflix picked up the Rocko's Modern Life special.
Despite the change in distributor, the plot remains the same: Rocko and his friends return to O-Town after being in space for 20 years and try to conform to a world filled with coffee shops, food trucks, constant phone upgrades, and radioactive energy drinks that turn their consumers into mutants.
Actors: Carlos Alazraqui, Tom Kenny, Charles Adler
Premiered: 1993
Number of Seasons: 4
Network: Nickelodeon, Cartoon Network

Are you stoked for this show to return?
Where to watch