Entertainment
The 15 Best Breakout Acting Performances Of 2019

4.7k votes
1.1k voters
19.4k views
15 items
List Rules Vote up the 2019 performances in TV and film you couldn't forget.
The 2019 E! People's Choice Awards honors our favorite movies and major stars of the year, but what about the breakout performances from actors and actresses you may not have known before? This list shines a light on some of the 2019 rising stars from major movies and TV series like Us and Stranger Things.
One of the 2019 breakout actors is Shahadi Wright Joseph of Us and The Lion King. She excelled at both portraying the absolute terror of Zora Wilson, fighting for her life, as well as the sinister Umbrae of the Tethered, with her unforgettable vicious smile.
Maya Hawke is another one of the best young actors 2019, with her star-turning role as Robin in the third season of Netflix hit series Stranger Things. And anyone who saw Scary Stories to Tell in the Dark cannot forget rising star Austin Zajur, who added comic relief to the horror film from André Øvredal and Guillermo del Toro.
Check out the list below and be sure to vote up who you believe to be the young Hollywood actors with the most memorable performances of 2019.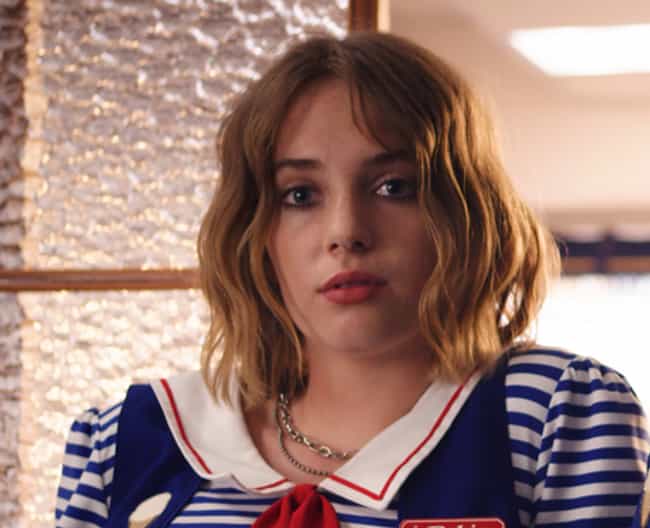 Maya Hawke ('Stranger Things')
Many an article has been written on how Maya Hawke was the breakout star of season three of Netflix's Stranger Things. In a season full of gruesome monsters, violent deaths, and evil Russian scientists, the camaraderie of the developing friendship between Robin (Hawke) and Steve (Joe Keery) brought some much-needed comic relief.
But the character of Robin brings much more than just laughs to the show, as the first LGBT character in the 80s-set hit. She is, without a doubt, one of the many reasons Stranger Things raked in seven nominations at the 2019 E! People's Choice Awards.
Next Hawke will star in dramas Human Capital and Mainstream.
Age: 21
Birthplace: New York City, NY

Was this memorable?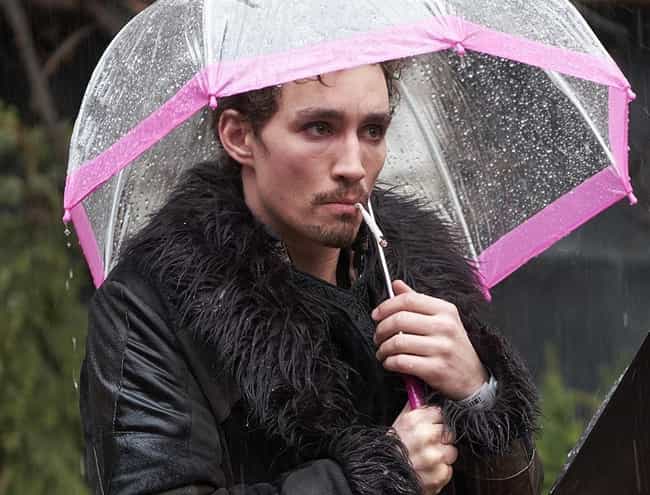 Robert Sheehan may not be new to the scene, but he's certainly making an impression as Klaus Hargreeves in Netflix's sci-fi/superhero series The Umbrella Academy. Fans have embraced his new role with open arms tweeting praises like, "Thank you, dear lord, for giving me a tv series with Robert Sheehan in eyeliner," and "Robert Sheehan better get the respect and recognition he deserves or I'll throw hands."
And it looks like fans are going to get what they want, as Netflix has renewed The Umbrella Academy for a second season. The series has also won nods for the 2019 E! People's Choice Awards, as it is nominated for the bingeworthy show of 2019 and the sci/fi fantasy show of 2019.
Age: 31
Birthplace: Portlaoise, Ireland
Was this memorable?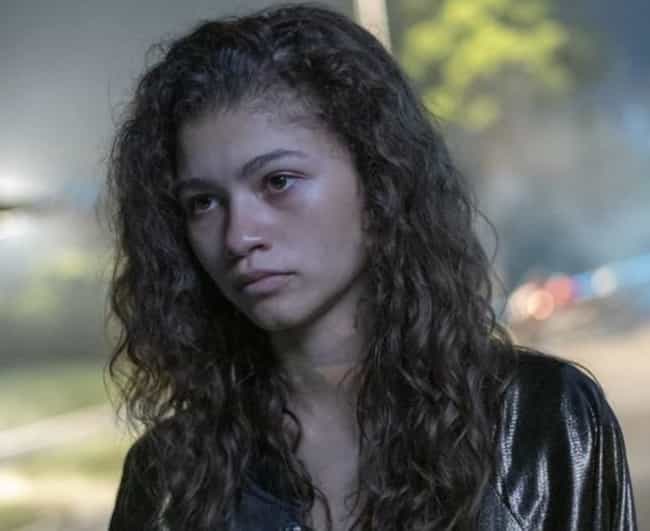 Many know Zendaya from her Disney Channel days, but Euphoria was her first post-Disney gritty role. She plays the show's unreliable narrator, Rue, a teen drug addict struggling not to disappoint her little sister (Storm Reid). Variety called her performance "breathtaking." And the 2019 E! People's Choice Awards acknowledged it with a nomination for The Drama TV Star of 2019.
Coming into this role with a purpose, Zendaya didn't want to just shrug off her Disney reputation like an old shirt. "I think a moment like this, if it happened too soon, people wouldn't be willing to accept it," she said. And it seems she made the right choice, as reviewers have said she is carrying the scandalous HBO drama.
Age: 22
Birthplace: Oakland, California, United States of America

Was this memorable?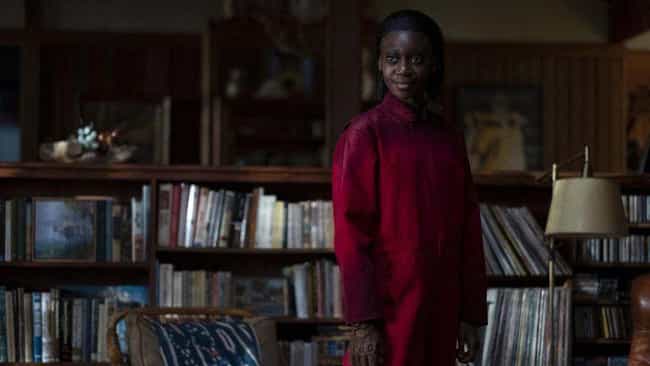 Shahadi Wright Joseph had a big year in 2019, appearing alongside Lupita Nyong'o in Jordan Peele's Us, and as the voice of young Nala in Disney's star-studded reboot of The Lion King; both movies received multiple nominations for the 2019 E! People's Choice Awards.
The rising star's acting chops really shined in Us as both the terrifed Zora Wilson fighting for her life, and as the Tethered's Umbrae with the wicked smile. Though only 13 years old at the time, she definitely made a lasting impression in the film. Anyone who's seen Us knows how hard it is to shake that malevolent grin out of your head.
Joseph, who didn't even know she was auditioning for a Peele film at the time, said director Peele helped perfect her character's infamous look. "It said she was 'born laughing,' and that really triggered the smile for me," Joseph said.
Next, Joseph will appear in Daniel Poliner's drama Dream Years, and in upcoming horror TV series Them: Covenant.
Age: 14

Was this memorable?