Entertainment
Pretty Good Action Movies On Netflix For When You Just Want to Watch Stuff Blow Up Real Good

1k votes
215 voters
11.8k views
14 items
List Rules Vote up the action movies with enough firepower to get your adrenaline pumping.
When we sit down with a movie, we're not always looking for the most intellectual fare around. Sometimes we just want to turn off our brains at the end of the day and watch stuff blow up. These action movies on Netflix should have enough explosions, car crashes, gunfights, tough guy quips, and all-around excitement to keep your adrenaline pumping, without taxing your higher faculties too much. They aren't always the best movies around, as some of their Rotten Tomatoes scores suggest, but they're good excuses to watch things go boom for an hour or two.
back to page 1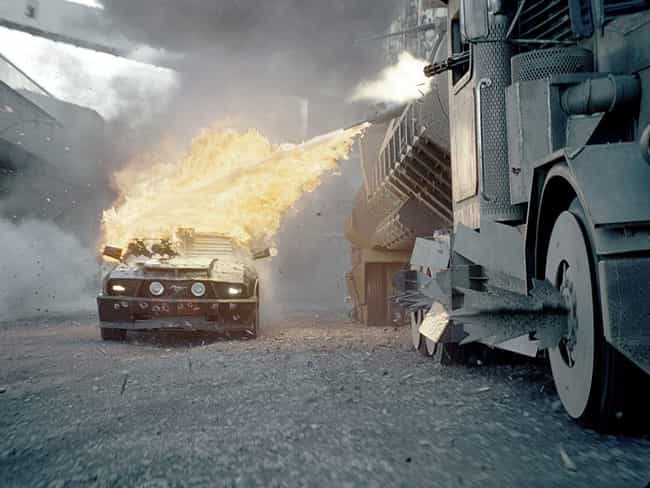 When Paul W.S. Anderson (Mortal Kombat, Resident Evil) signs on to direct a remake of a Roger Corman movie, you know stuff is going to blow up before all is said and done. While Death Race may eschew most of the satirical social commentary of Corman's original Death Race 2000, it still features plenty of firepower, fast cars, and characters growling out their lines. And, yeah, there are more than a few explosions.
Besides Death Race, Netflix also offers the fourth movie in the franchise, Death Race: Beyond Anarchy, as well as the Corman-produced sequel to the original 1975 film, Death Race 2050.
Who's blowing stuff up?

This updated take on

Death Race

stars Jason Statham alongside Ian McShane, Joan Allen, and Tyrese Gibson. There's also a cameo from the original film's star, David Carradine.

Rotten Tomatoes score:

Calling it "mindless, violent, and lightning-paced," Rotten Tomatoes gives

Death Race

a score of 42%.

Is this worth watching?
see more on Death Race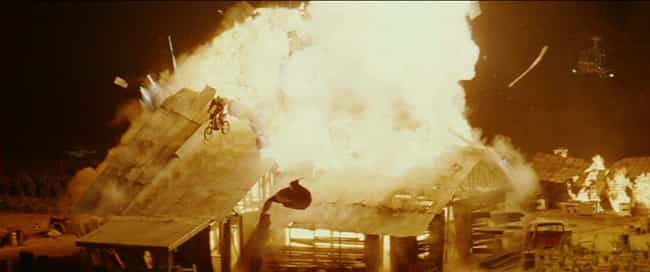 It's probably unnecessary to point out that xXx was released in 2002. After all, it's a movie starring Vin Diesel as Xander Cage, an extreme sports aficionado and reluctant secret agent, with a pre-Avengers Samuel L. Jackson as his handler. Is there anything more 2002 than that? (Nope, because Rammstein shows up in the movie, too).
Who's blowing stuff up?

Vin Diesel squares off against Marton Csokas, who also plays Celeborn in

The Lord of the Rings

. Acting alongside Vin Diesel, Csokas, and Samuel L. Jackson, Dario Argento's daughter Asia plays the femme fatale and Danny Trejo makes a brief appearance. To remind you that it's 2002, there's also a cameo by Tony Hawk.

Rotten Tomatoes score:

As silly as it may be,

xXx

is probably better than its 48% score on Rotten Tomatoes implies. If you can't get enough explosions, the sequel, which replaces Vin Diesel with Ice Cube, is also on Netflix. Fair warning, though, that film's Rotten Tomatoes score is only 17%.

Is this worth watching?
see more on XXX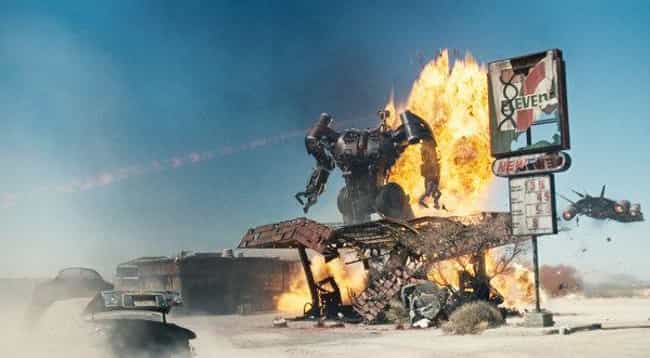 Hire the guy who directed the Charlie's Angels films to helm a Terminator sequel and you get what you should probably expect. While McG's trademark needle drops may not be as prominent here, there's still plenty of frenetic editing and, of course, lots of killer robots and things going boom. As the first film in the franchise set primarily after the apocalyptic events of Judgment Day, Salvation is a thrill for many fans, even if the execution isn't always great.
Who's blowing stuff up?

Christian Bale plays John Connor alongside Sam Worthington as a human/Terminator hybrid. The rest of the all-star cast includes Anton Yelchin, Bryce Dallas Howard, Helena Bonham Carter, and Michael Ironside, to name a few.

Rotten Tomatoes score:

Rotten Tomatoes says

Terminator Salvation

"lacks the heart of the original films," giving it only a 33%. For context, that's less than half the score that

Terminator 3

received.

Is this worth watching?
see more on Terminator Salvation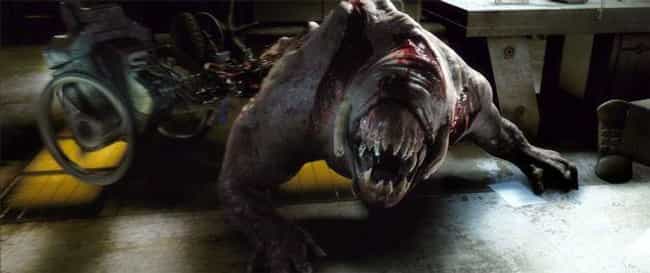 Put the director of Romeo Must Die and Cradle 2 the Grave in charge of an adaptation of the hit first-person-shooter game Doom, and you can be sure of at least one thing: Lots of stuff is going to blow up. And that much is certainly true.
The 2005 film version of Doom is notable mainly as a cautionary example of how not to make a video game movie, and jettisons the game's infernal themes in favor of bland laboratory mutations on Mars. However, for those who want to tune in, turn on, and just watch some action, there are worse ways to go. The first-person sequence alone is probably worth the price of admission.
Who's blowing stuff up?

When you need big, tough guys to growl out lines and shoot guns at monsters, Karl Urban and Dwayne "The Rock" Johnson seem like ideal candidates - which is good, because that's who we've got here.

Rotten Tomatoes score:

With an unsurprising 19% score,

Doom

may please fans of the game, but not many other viewers.

Is this worth watching?
see more on Doom