Entertainment
Pretty Good Action Movies On Netflix For When You Just Want to Watch Stuff Blow Up Real Good

1.9k votes
391 voters
22.6k views
14 items
List Rules Vote up the action movies with enough firepower to get your adrenaline pumping.
When we sit down with a movie, we're not always looking for the most intellectual fare around. Sometimes we just want to turn off our brains at the end of the day and watch stuff blow up. These action movies on Netflix should have enough explosions, car crashes, gunfights, tough guy quips, and all-around excitement to keep your adrenaline pumping, without taxing your higher faculties too much. They aren't always the best movies around, as some of their Rotten Tomatoes scores suggest, but they're good excuses to watch things go boom for an hour or two.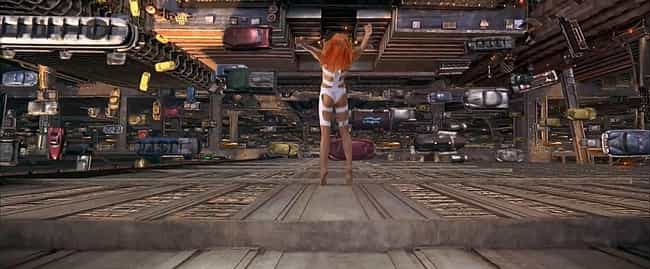 Luc Besson (Léon: The Professional) directed this campy space opera that comes complete with a literal opera in space. At the time of its release, The Fifth Element was the most expensive movie ever made outside of Hollywood. It features Bruce Willis as a futuristic former soldier who accidentally gets mixed up with Leeloo (Milla Jovovich), the "perfect being" who is set to save the world from an enormous, sentient planet hurtling its way toward Earth.
With lots of weird aliens and campy costumes designed by Jean Paul Gaultier, The Fifth Element boasts a brightly colored sci-fi universe like no other. The polarizing film has become a cult hit in the years following its release. For those who just want to watch things go boom, there are plenty of explosions, firefights, fistfights, and flying car chases to keep your attention.
Who's blowing stuff up?

It should perhaps come as no surprise that Willis gets to handle a lot of the explosions, but he's certainly not alone. Jovovich gets in her share of licks against weird aliens and the bad guy, played by Gary Oldman. The rest of the cast includes Ian Holm, Brion James, Tiny Lister, Luke Perry, and Chris Tucker as the unforgettable Rubi Rhod.

Rotten Tomatoes score:

The Fifth Element

may divide audiences, but it's got a better-than-average score on Rotten Tomatoes, where it sits at a comfortable 71%. The Critics Consensus calls it a "fantastic piece of pop sci-fi that never takes itself too seriously."

Is this worth watching?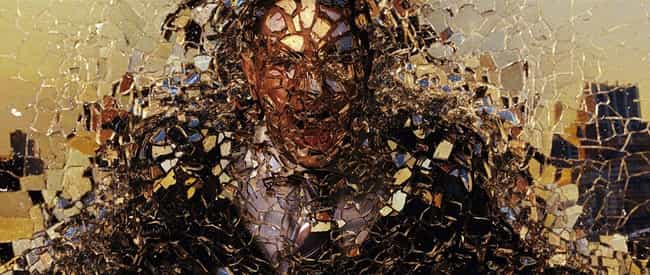 Sure, Wanted is about as subtle as a garbage truck full of imploding rats, but if you ever want to watch Angelina Jolie put English on a bullet, Morgan Freeman run an elite fraternity of assassins, and James McAvoy hit Chris Pratt in the face with a keyboard so hard a few keys break off and spell out a profanity before hitting the floor, Netflix has you covered. McAvoy plays a mild-mannered worker in a cubicle farm who learns his father was a world-class assassin in this over-the-top action flick based on a comic book from the writer of Kick-Ass.
Who's blowing stuff up?

Besides James McAvoy, Angelina Jolie, and Morgan Freeman,

Wanted

also features Thomas Kretschmann, Terence Stamp, Common, and a pre-

Guardians of the Galaxy

Chris Pratt.

Rotten Tomatoes score:

Wanted

is actually Certified Fresh at 71%, with critics praising the acting as a distraction from its "absurdly over-the-top plot."

Is this worth watching?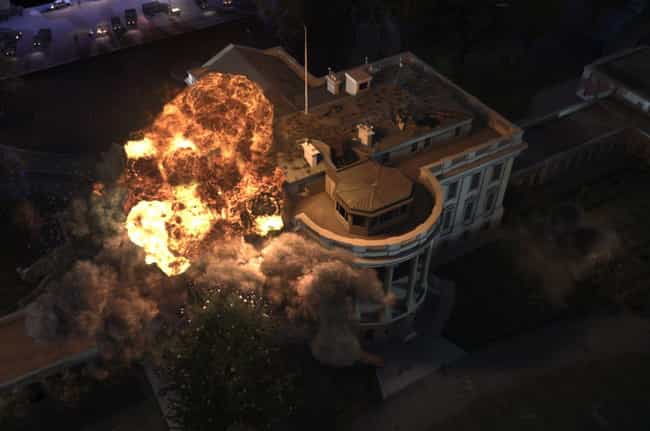 Olympus Has Fallen is essentially Die Hard set in the White House. A disgraced Secret Service agent (played by King Leonidas himself, Gerard Butler) must save the president (Aaron Eckhart) from terrorists who have taken over the White House and are holding the president hostage in a bunker beneath the building. The terrorists plan to destroy the United States' entire nuclear arsenal, and of course the only thing standing in their way is Gerard Butler.
Who's blowing stuff up?

Gerard Butler and a whole helicopter load of terrorists led by Rick Yune. Angela Bassett, Cole Hauser, Ashley Judd, and Morgan Freeman provide supporting roles as concerned people taking meetings and talking on phones to let us know this is all Very Serious.

Rotten Tomatoes score:

Not quite Certified Fresh at 49%, Rotten Tomatoes nonetheless praises Antoine Fuqua's direction and Gerard Butler's performance, "which might just be enough for action junkies."

Is this worth watching?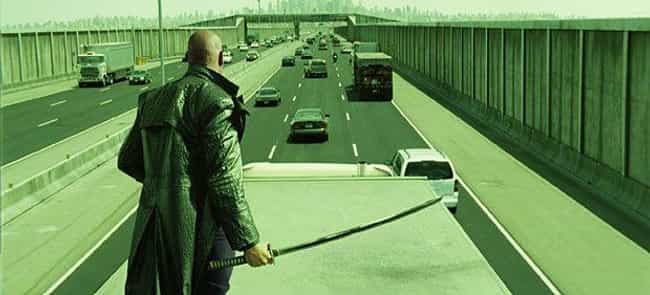 It is universally acknowledged that the Matrix sequels are not as good as the original. (All three films are on Netflix). Still, if you're looking to see stuff blow up real good, you could do a lot worse than The Matrix Reloaded, which features, among other things, an absolutely ridiculous freeway fight/chase sequence.
Who's blowing stuff up?

Keanu Reeves is back as Neo, flying around the place like Superman, while Laurence Fishburne, Carrie-Anne Moss, and Hugo Weaving also reprise their roles. Joining them this time around are Jada Pinkett Smith, Monica Bellucci, Randall Duk Kim, and even Leigh Whannell, better known as the writer of

Saw

and

Insidious

.

Rotten Tomatoes score:

Certified Fresh at 73%,

The Matrix Reloaded

falls short of the original's 88% score. The Critics Consensus says it's "packed with popcorn-friendly thrills."

Is this worth watching?