Culture
The Best Airlines For Last Minute Flights

22 votes
9 voters
10 items
List Rules Vote up the best airlines you have used to book that urgent trip.
What airline do you use to book last minute flights? Last minute flights are not going to be the cheapest, so you might as well choose an airline that will be the most accommodating. In this list you will find the minimum recommended times to be at the boarding gate prior to that last minute flight's scheduled departure. Most airlines ask you to be at the boarding gate a minimum of 15 minutes before the flight, but Southwest only requires you to be at the gate 10 minutes before your last minute flight. Whether traveling for last minute business or surprise family travel, these airlines are the best at handling unexpected flights you need to book quickly. Vote up the best airlines for last minute flights that are the easiest to deal with on short notice.

Minimum boarding gate time: 15 minutes prior to flight
Delta Air Lines, Inc. is a major American airline, with its headquarters and largest hub at Hartsfield–Jackson Atlanta International Airport in Atlanta, Georgia. The airline and its subsidiaries operate over 5,400 flights daily and serve an extensive domestic and international network that includes 333 destinations in 64 countries on six continents, as of June 2014. In addition to ten domestic hubs, Delta operates three international hubs in Amsterdam, Paris, & Tokyo. Delta is one of the four founding members of the SkyTeam airline alliance, and operates joint ventures with: Air France-KLM and Alitalia; Virgin Atlantic; and Virgin Australia. Regional service is operated under the brand name ...more on Wikipedia

Is this good for last minute travel?
see more on Delta Air Lines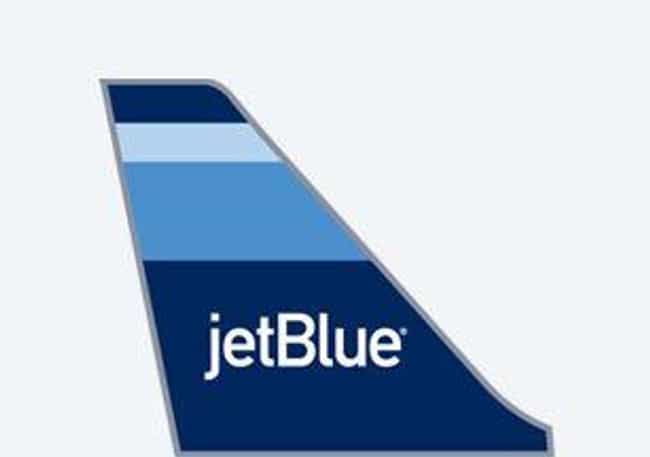 Minimum boarding gate time: 15 minutes prior to flight
JetBlue Airways Corporation, stylized as jetBlue, is an American low-cost airline. The company is headquartered in the Long Island City neighborhood of the New York City borough of Queens, with its main base at John F. Kennedy International Airport. It also maintains a corporate office in Cottonwood Heights, Utah. The airline mainly serves destinations in the United States, along with flights to the Caribbean, The Bahamas, Bermuda, Barbados, Colombia, Costa Rica, the Dominican Republic, Jamaica, Mexico, Peru and Puerto Rico. As of October 2013, JetBlue serves 84 destinations in 24 states and 12 countries in the Caribbean, South America and Latin America. ...more on Wikipedia

Is this good for last minute travel?
see more on JetBlue
Minimum boarding gate time: 10 minutes prior to flight
Southwest Airlines Co. is a major U.S. airline and the world's largest low-cost carrier, headquartered in Dallas, Texas. The airline was established in 1967 and adopted its current name in 1971. The airline has nearly 46,000 employees as of December 2014 and operates more than 3,400 flights per day. As of June 5, 2011, it carries the most domestic passengers of any U.S. airline. As of November 2014, Southwest Airlines has scheduled service to 93 destinations in 41 states, Puerto Rico and abroad. Southwest Airlines has used only Boeing 737s, except for a few years in the 1970s and 1980s, when it leased a few Boeing 727s. As of August 2012, Southwest is the largest operator of the 737 ...more on Wikipedia
Is this good for last minute travel?
see more on Southwest Airlines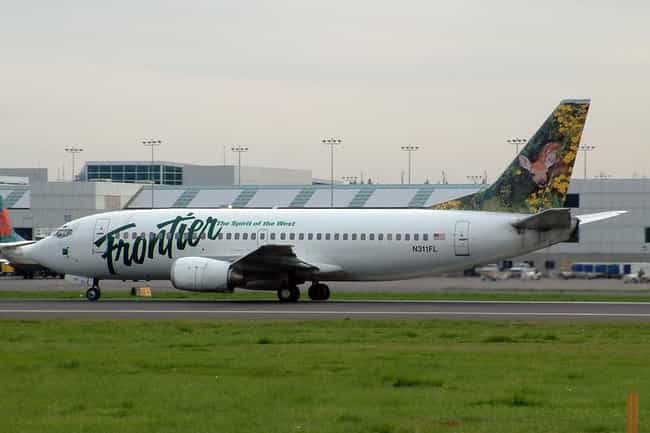 Minimum boarding gate time: 30 minutes prior to flight
Frontier Airlines is a United States ultra low-cost airline headquartered in Denver, Colorado, USA. The carrier, which is a subsidiary and operating brand of Indigo Partners, LLC, operates flights to 60 destinations throughout the United States and near international destinations. The airline maintains a hub at Denver International Airport with focus cities at Cleveland-Hopkins International Airport in Cleveland, Ohio, at Trenton-Mercer Airport near Trenton, New Jersey, at Washington Dulles International Airport near Washington, D.C., and at O'Hare International Airport in Chicago, Illinois. Also, through a code-share agreement with Great Lakes Airlines, the airline connects passengers to ...more on Wikipedia
Is this good for last minute travel?
see more on Frontier Airlines