Culture
The Best Alaska Cruise Lines

370 votes
135 voters
13.3k views
17 items
The best Alaska cruise lines feature ships that provide the ultimate in outdoor sightseeing, along with some of the most luxurious amenities. Cruising Alaska is a once in a lifetime experience for many. Seeing massive glaciers and the wonders of the state's natural beauty can be truly breathtaking. Combine that with the relaxing cruising atmosphere on ships like the Norwegian Pearl, the Disney Wonder and the Sapphire Princess, and it's a perfect vacation. Which Alaska cruises are the best? This list includes some of the greatest, so be sure to vote (and add any Alaska cruise ships that might be missing).
Any cruise to Alaska is going to offer stunning views of glaciers. There is little wonder why Alaska is among the best cruise destinations in the world. The best Alaska cruise lines allow passengers to view the entire area from every possible angle, whether on deck or in special glass-enclosed observation rooms. You don't necessarily have to be on the largest cruise ship for this kind of treat, either: Many smaller cruise lines have the same wonderful views.
In the mood for a little Alaska adventure or two? Some of the best cruise lines include special off-ship expeditions, designed to give passengers the ultimate Alaska nature experience. Don't be surprised if you see moose in the Alaskan wilderness and certainly whales in the frigid waters surrounding Alaska.
If food is your "thing," some of the
best luxury cruise lines
offer special Alaska-themed dining fare, including blackened Alaska salmon, crab and cod cakes. Many of these wonderful foods are served buffet-style, so be ready to eat a lot. Selections of Alaska beers and Washington state wines are also an option on some cruises.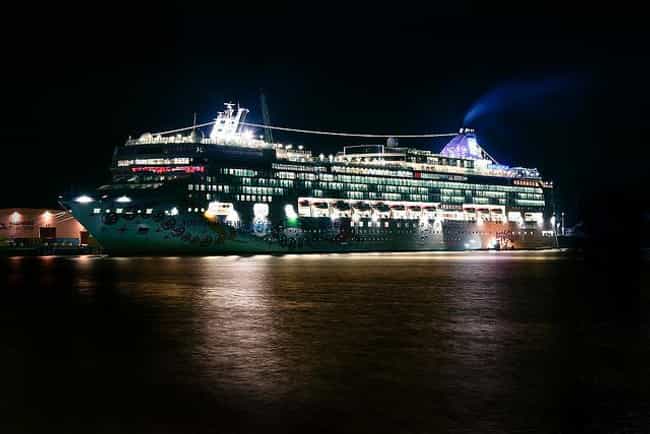 Norwegian Cruise Line Corporation Ltd., a wholly owned subsidiary of Norwegian Cruise Line Holdings Ltd., is an American company operating cruise ships, headquartered in unincorporated Miami-Dade County, Florida. It began operations in 1966 under the name Norwegian Caribbean Line. The company is best known for its Freestyle Cruising concept, which means that there are no set times or seating arrangements for meals, nor is formal attire required. Norwegian is a publicly traded company with 44.1% publicly listed on NASDAQ, with major shareholders including Genting Group, Apollo Global Management, and TPG Capital as of 30 June 2014. Norwegian Cruise Line controls approximately 8% of the total ...more on Wikipedia

Is this the best cruise line?
see more on Norwegian Cruise Line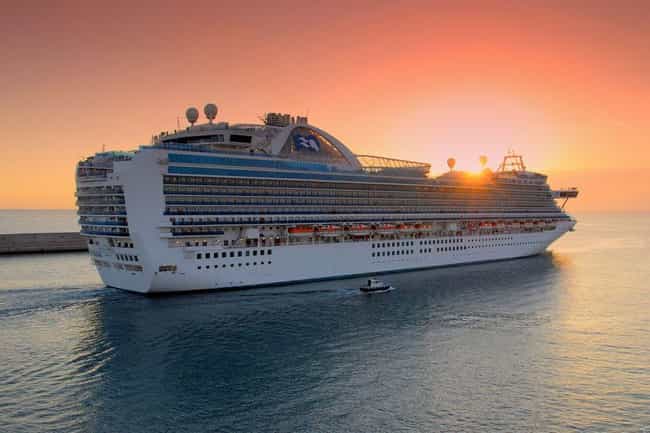 Princess Cruises is a British-American owned cruise line, based in Santa Clarita, California in the United States and incorporated in Bermuda. Previously a subsidiary of P&O Princess Cruises, the company is now one of ten cruise ship brands owned by Carnival Corporation & plc and accounts for approximately 19% share of its revenue. Being based in America, executive control of Princess Cruises was transferred to Carnival Corp following its acquisition of P&O Princess in 2002. The company was made famous by The Love Boat TV series, in which its ship, Pacific Princess was featured. In May 2013, the brand new Royal Princess became the flagship of Princess Cruises, and in May 2014 was joined by ...more on Wikipedia
Is this the best cruise line?
see more on Princess Cruises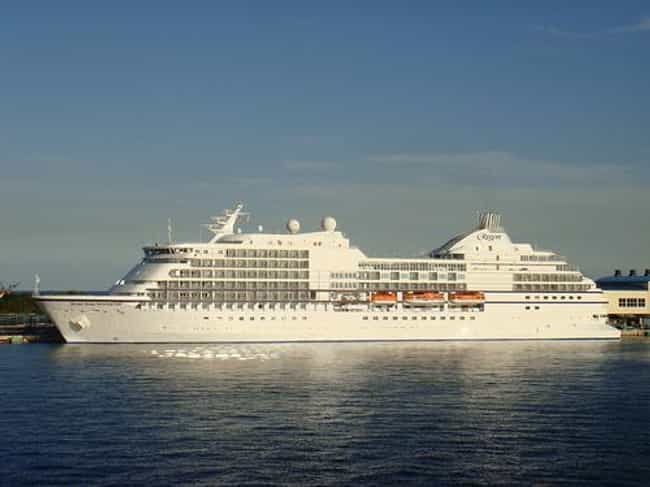 Regent Seven Seas Cruises is a cruise line, formerly known as Radisson Seven Seas Cruises, headquartered in Miami, Florida. The company offers luxury cruises which visit over 300 ports world-wide. Regent Seven Seas specializes in ships with small passenger capacity and many included amenities. ...more on Wikipedia

Is this the best cruise line?
see more on Regent Seven Seas Cruises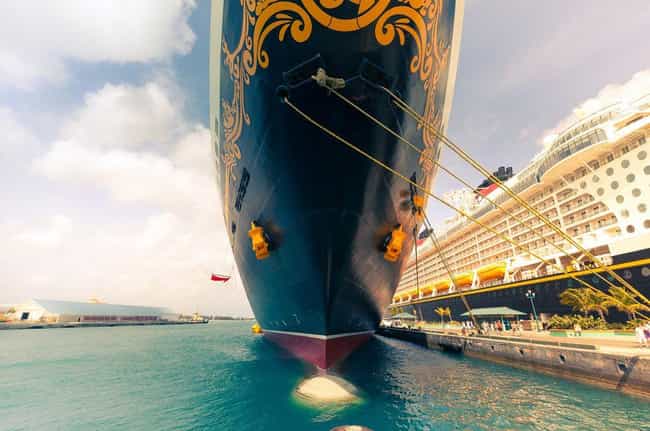 Disney Cruise Line is the trading name of Magical Cruise Company Limited, which operates as a subsidiary of The Walt Disney Company. The company was incorporated in 1996 and is domiciled in London, UK, with their operational headquarters located in Celebration, Florida, USA. The President is Karl Holz. Disney Cruise Line currently operates four ships: Disney Magic, Disney Wonder, Disney Dream, and Disney Fantasy. Disney Cruise Line also owns Castaway Cay, a private island in the Bahamas designed as an exclusive port of call for Disney's ships. Disney Cruise Line operates the Disney Cruise Line Terminal, which homeports Disney Dream and Disney Fantasy. Disney Magic is homeported in Galveston, ...more on Wikipedia

Is this the best cruise line?
see more on Disney Cruise Line