Entertainment

The Best Alexa Davalos Movies

59 votes
17 voters
2.3k views
9 items
List Rules Vote for your favorite movies, regardless of critic reviews or how big the role was.
List of the best Alexa Davalos movies, ranked best to worst with movie trailers when available. Alexa Davalos's highest grossing movies have received a lot of accolades over the years, earning millions upon millions around the world. The order of these top Alexa Davalos movies is decided by how many votes they receive, so only highly rated Alexa Davalos movies will be at the top of the list. Alexa Davalos has been in a lot of films, so people often debate each other over what the greatest Alexa Davalos movie of all time is. If you and a friend are arguing about this then use this list of the most entertaining Alexa Davalos films to end the squabble once and for all.
If you think the best Alexa Davalos role isn't at the top, then upvote it so it has the chance to become number one. The greatest Alexa Davalos performances didn't necessarily come from the best movies, but in most cases they go hand in hand.
With films ranging from Untitled Secret Service Project to The Mist, this is a great starting point for a list of your favorites.
"This list answers the questions, "What are the best Alexa Davalos movies?" and "What are the greatest Alexa Davalos roles of all time?"
The Chronicles of Riddick is a 2004 American science fiction film which follows the adventures of Richard B. Riddick as he attempts to elude capture after the events depicted in the 2000 film Pitch Black. It is written and directed by Pitch Black director David Twohy, with Vin Diesel reprising his role as Riddick and now also acting as producer. It is the first and only film in the franchise, to date, to be given a PG-13 rating. After escaping the dark planet, Richard B. Riddick has been in hiding for five years, evading most of the bounty hunters and mercenaries. Riddick is reunited with Imam, the man he rescued. Imam believes Riddick is a Furyan, a race of warriors long thought extinct, ...more on Wikipedia
Actors: Vin Diesel, Judi Dench, Thandie Newton, Karl Urban, Alexa Davalos, + more
Released: 2004
Directed by: David Twohy
Agree or disagree?
see more on The Chronicles of Riddick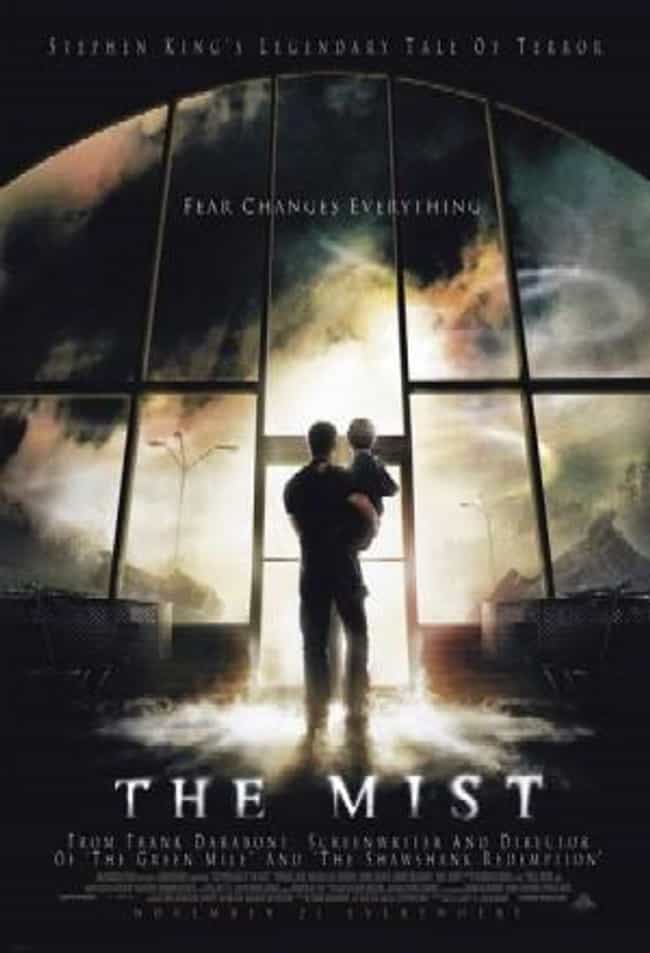 The Mist is a 2007 American science fiction horror film based on the 1980 novella of the same name by Stephen King. The film was written and directed by Frank Darabont, who had previously adapted Stephen King's works The Shawshank Redemption and The Green Mile. Darabont had been interested in adapting The Mist for the big screen since the 1980s. The film features an ensemble cast including Thomas Jane, Marcia Gay Harden, Samuel Witwer, Toby Jones, Nathan Gamble, William Sadler, Andre Braugher, Frances Sternhagen, and future The Walking Dead actors Jeffrey DeMunn, Laurie Holden, and Melissa McBride. ...more on Wikipedia
Actors: Thomas Jane, Marcia Gay Harden, Laurie Holden, Alexa Davalos, Toby Jones, + more
Released: 2007
Directed by: Frank Darabont

Agree or disagree?
see more on The Mist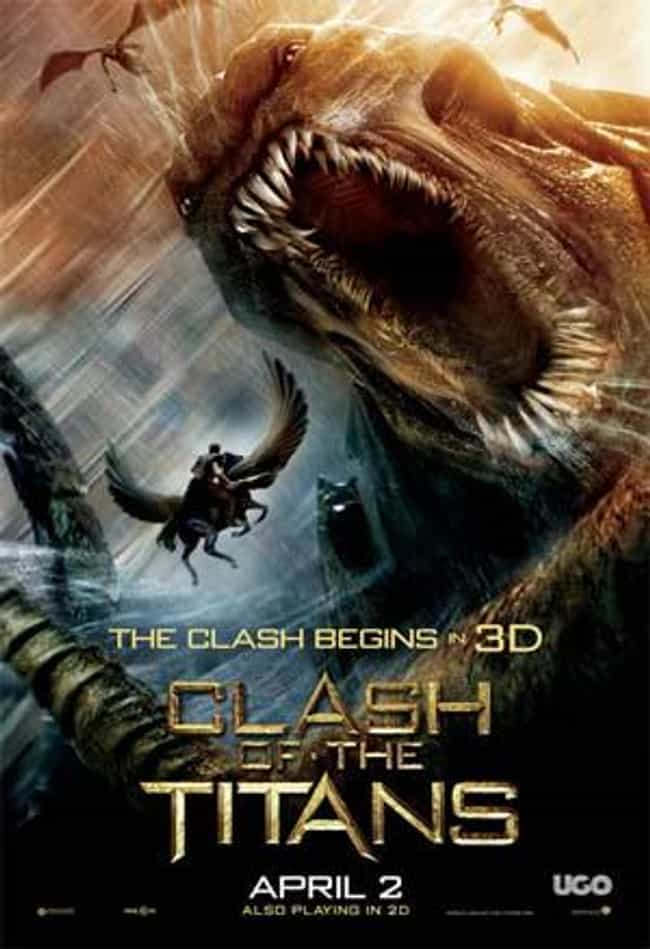 Clash of the Titans is a 2010 British-American fantasy adventure film and remake of the 1981 film of the same name produced by MGM. The story is very loosely based on the Greek myth of Perseus. Directed by Louis Leterrier and starring Sam Worthington, the film was originally set for standard release on March 26, 2010. However, it was later announced that the film would be converted to 3D and was released on April 2, 2010. Clash of the Titans grossed $493 million worldwide, though it received generally negative reviews from critics and received two Golden Raspberry Awards nominations. The film's success led to a sequel, Wrath of the Titans, released in March 2012. ...more on Wikipedia
Actors: Gemma Arterton, Liam Neeson, Ralph Fiennes, Kaya Scodelario, Sam Worthington, + more
Released: 2010
Directed by: Louis Leterrier
Agree or disagree?
see more on Clash of the Titans
And Starring Pancho Villa as Himself is a 2003 television film for HBO in partnership with City Entertainment and starring Antonio Banderas as Pancho Villa, directed by Bruce Beresford, written by Larry Gelbart and produced by Joshua D. Maurer, Mark Gordon, and Larry Gelbart. The cast also included Alan Arkin, Jim Broadbent, Michael McKean, Eion Bailey, and Alexa Davalos. Maurer, who originally conceived the story and did extensive research, sold the project to HBO and then brought on Gordon and hired Gelbart to write and collaborate on the screenplay. At the time of production, this was the most expensive 2-hour television/cable movie ever made, with a budget of over $30 million. The movie ...more on Wikipedia
Actors: Antonio Banderas, Alan Arkin, Jim Broadbent, Alexa Davalos, Kyle Chandler, + more
Released: 2003
Directed by: Bruce Beresford
Agree or disagree?
see more on And Starring Pancho Villa as Himself