Music
The Best Alicia Keys Albums, Ranked
Updated January 31, 2019
244 votes
97 voters
2.7k views
6 items
List Rules No EPs.
We're ranking the best Alicia Keys albums of all time. One of the best R&B artists ever, Alicia Keys's discography features 15 Grammy Awards and a long list of unforgettable songs. What is the greatest Alicia Keys album ever?
From her debut album Song in A Minor to her 2016 album Here, this list of Alicia Keys albums also includes Girl on Fire, The Element of Freedom, As I Am, and The Diary of Alicia Keys.
Vote up the best Alicia Keys albums, and vote down the ones that were disappointing.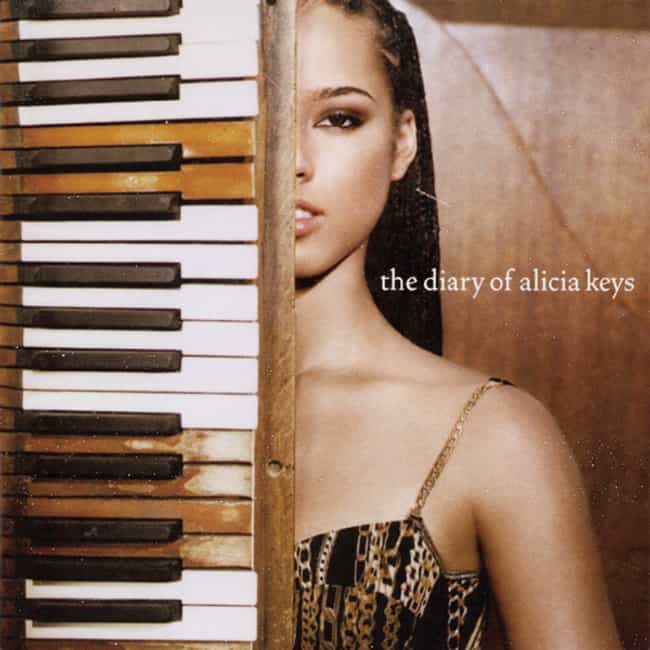 1. Harlem's Nocturne
2. Karma
3. Heartburn
4. If I Was Your Woman / Walk on By
5. You Don't Know My Name
6. If I Ain't Got You
7. Diary (feat. Tony! Toni! Toné!)
8. Dragon Days
9. Wake Up
10. So Simple (feat. Lellow)
11. When You Really Love Someone
12. Feeling U, Feeling Me (Interlude)
13. Slow Down
14. Samsonite Man
15. Nobody Not Really
Release Date: 2003
Did you enjoy this album?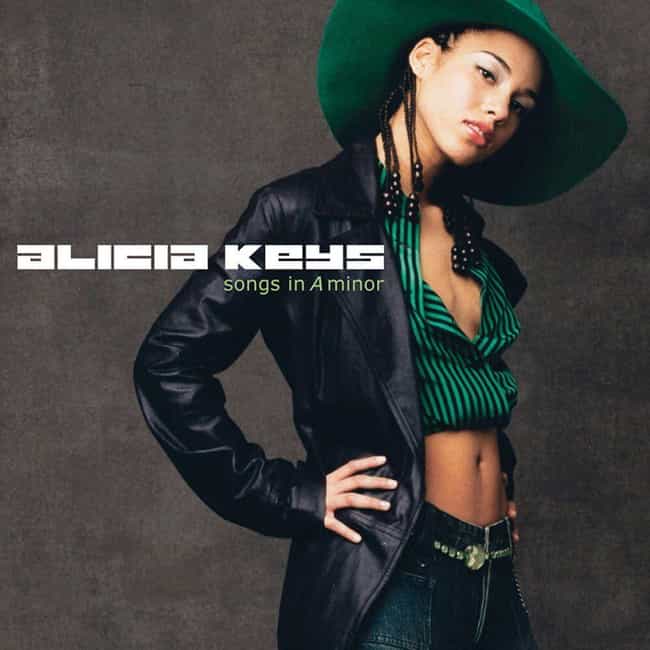 1. Piano & I
2. Girlfriend
3. How Come You Don't Call Me
4. Fallin'
5. Troubles
6. Rock wit U
7. A Woman's Worth
8. Jane Doe
9. Goodbye
10. The Life
11. Mr. Man (duet with Jimmy Cozier)
12. Never Felt This Way (interlude)
13. Butterflyz
14. Why Do I Feel So Sad
15. Caged Bird
16. Lovin U (hidden track)
Release Date: 2001
Did you enjoy this album?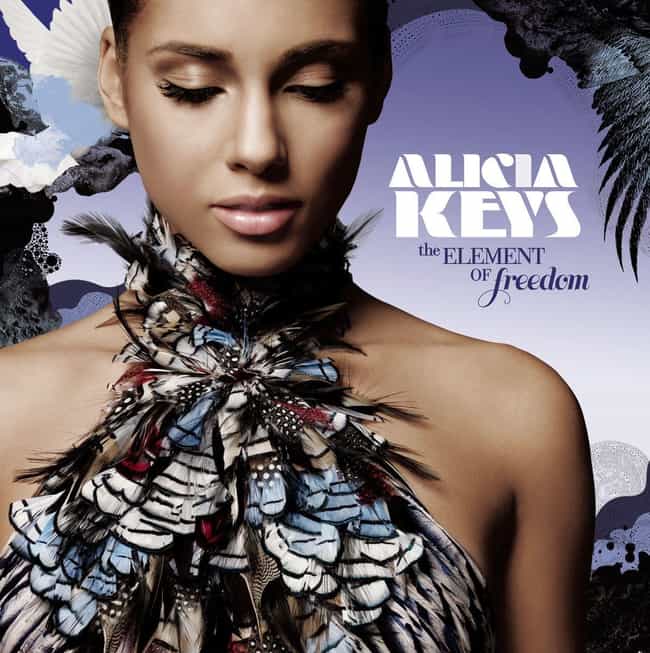 1. The Element of Freedom (Intro)
2. Love Is Blind
3. Doesn't Mean Anything
4. Try Sleeping with a Broken Heart
5. Wait Til You See My Smile
6. That's How Strong My Love Is
7. Un-Thinkable (I'm Ready)
8. Love Is My Disease
9. Like the Sea
10. Put It in a Love Song (feat. Beyoncé)
11. This Bed
12. Distance and Time
13. How It Feels to Fly
14. Empire State of Mind (Part II) Broken Down
Release Date: 2009
Did you enjoy this album?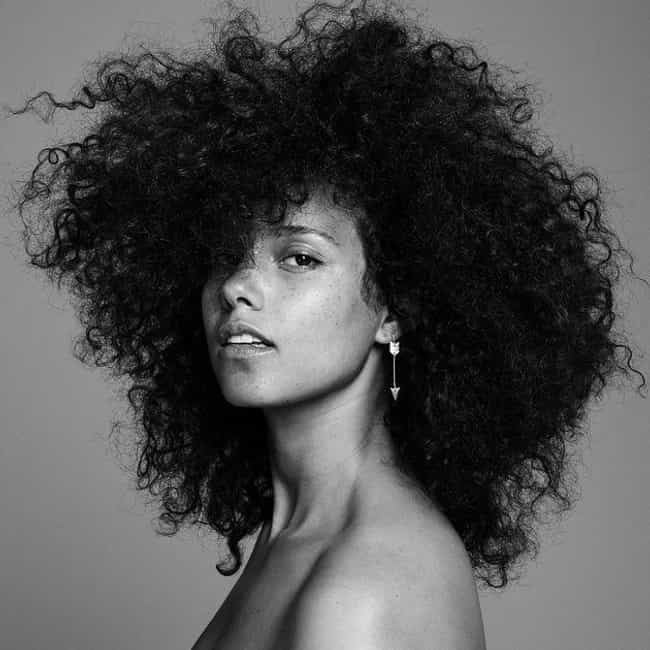 1. The Beginning (interlude)
2. The Gospel
3. Pawn It All
4. Elaine Brown (interlude)
5. Kill Your Mama
6. She Don't Really Care/1 Luv
7. Elevate (interlude)
8. Illusion of Bliss
9. Blended Family (What You Do for Love) (feat. ASAP Rocky)
10. Work on It
11. Cocoa Butter (Cross & Pic Interlude)
12. Girl Can't Be Herself
13. You Glow (interlude)
14. More than We Know
15. Where Do We Begin Now
16. Holy War
Pitchfork score: 6.5/10
Release Date: 2016
Did you enjoy this album?