Anime Underground
The 15 Best Anime With Animal Protagonists, Ranked

Updated January 21, 2020
785 votes
299 voters
7.9k views
15 items
Some of the best shows and movies from our childhood, such as the Disney animation classics, feature animal characters. It's easier to stay engaged when there are adorable, fluffy critters in the mix. But even shows for adults, like BoJack Horseman, use anthropomorphic animals to help integrate absurd humor or clever social critiques into the plot. Whether they're for kids or adults, many can appreciate the use of animal protagonists as a way to dramatize human emotions or to reflect our current social conditions. And there's plenty of anime out there that do just that. This list ranks the best anime with animal protagonists, including older titles, as well as new animal protagonist anime, like Beastars, that you may not know about.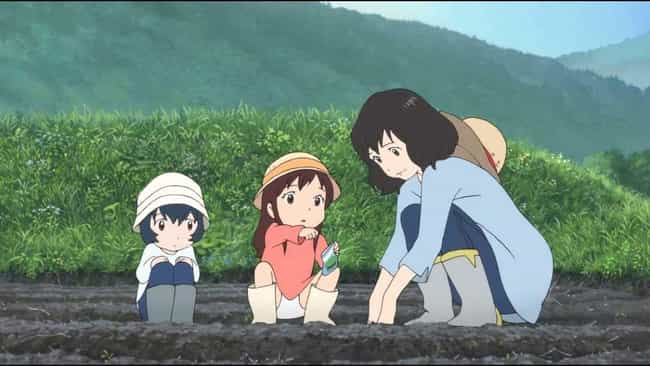 If you haven't already seen this Mamoru Hosoda classic, then you better come prepared with lots of tissue boxes. Wolf Children tells the story of single mother Hana and the tribulations that come with raising a family on your own - except Hana arguably has it more difficult than other parents. Both her two children possess the ability to turn into wolves, a trait passed down from their father. Hana must juggle the responsibilites of being a mother while also hiding her children's true identities from the public eye. This is a moving, emotional film that will make you want to call your mom after and tell her how much you love her.

Love this anime?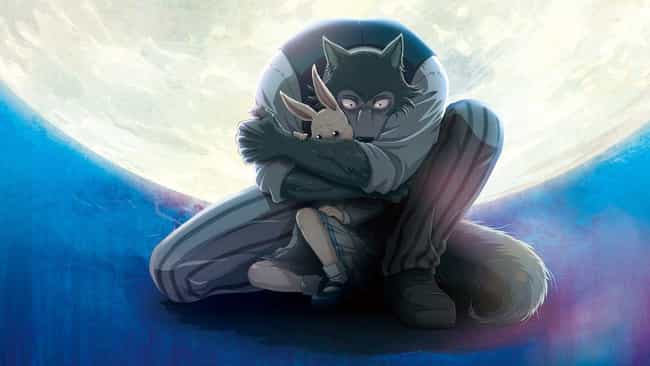 Beastars has become a cult-favorite within the anime community for its mature themes and use of social and political satire. The series follows a society of anthropomorphic animals and the tensions that exist between carnivores and herbivores. Legosi is a kind-hearted, timid wolf, although many treat him with fear and distrust because of the stereotypes surrounding his species. And as much as he tries to suppress his wolf-like instincts, everything changes when he develops complicated feelings for Haru, a white dwarf rabbit, and is suspected for killing and eating his friend. This series is a richly imagined world that comments on social status and prejudice, and features complex characters and unique plots.

Love this anime?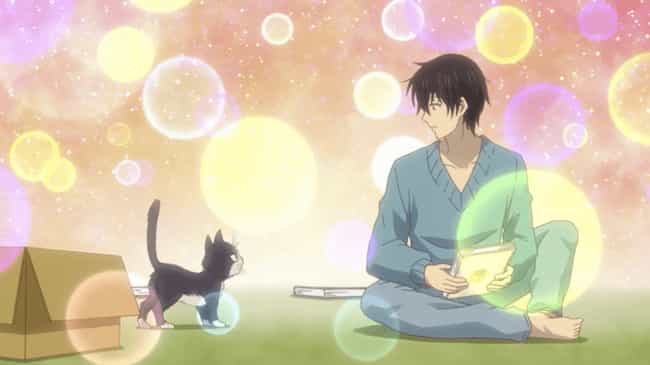 If you're a cat lover, this anime is "purr-fect" for you (I couldn't help myself). Subaru Mikazuki is a novelist who secludes himself in his apartment writing mystery novels - and he likes it that way. Or does he? His life takes a turn for the better when he finds a stray cat called Haru while visiting his parents' grave. Subaru decides to take Haru back home with him, marking the beginning of a beautiful friendship. The most interesting aspect of this show is that it's told through the perspectives of both Subaru and the cat. Viewers get to hear all of Haru's inner dialogue and it's adorable. It's a heart-warming show that will make you want to adopt your own little Haru.

Love this anime?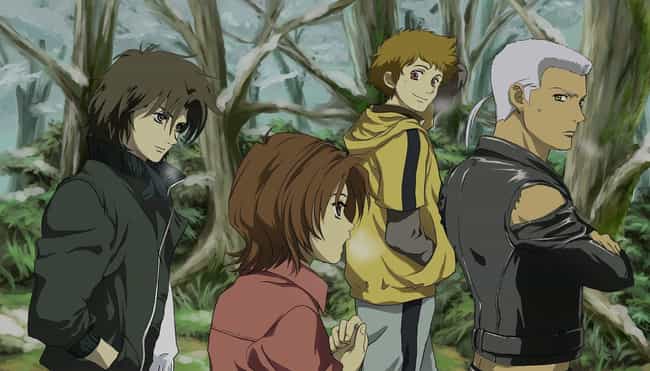 Older anime fans might recognize this 2003 fantasy anime. Set in a dying world, legends claim that only wolves have the ability to find the gateway to paradise. While many believe wolves to be extinct, there are still some who live in disguise among humans. Kiba is a wolf who finds himself drawn to Freeze City along with other lone wolves. Together, they set off on a journey to find this paradise while fending off those who threaten to get in their way. This is a unique fantasy series with surprisingly deep themes and emotional resonance. Plus, Yoko Kanno (of Cowboy Bebop fame) composed music for the show, so you know it's got an amazing OST.

Love this anime?