Anime Underground
15 Fantastic Anime About Working At A Job

Updated June 14, 2019
3.9k votes
1.7k voters
62.4k views
15 items
List Rules Vote up the shows that make work seem like fun.
Many people spend more time at work than they do in their own homes. With that in mind, if you're a working adult - or even a teenager with a part-time job - it can be difficult to search out anime that you can relate to. After all, it's hard to find time to slay demons or compete in tournaments if you're spending 40+ hours a week in a cubicle.
Luckily, some anime cast aside such frivolities in favor of portraying more realistic, down-to-earth stories. These series feature characters who work as teachers, bartenders, waiters, and other unexceptional jobs. However, not all anime about working feature mundane careers; some of the more unusual positions include an intergalactic gondolier, and a protagonist who manages an idol group that consists of living statues.
No matter what the job is, these anime depict what life is like when you have to work to earn a living. Many shows provide valuable insight into the responsibilities intrinsic to obscure jobs, and all are extremely entertaining. Whether you're a working stiff, or just someone looking for a unique series, it's always more fun to watch someone else toil away at their job.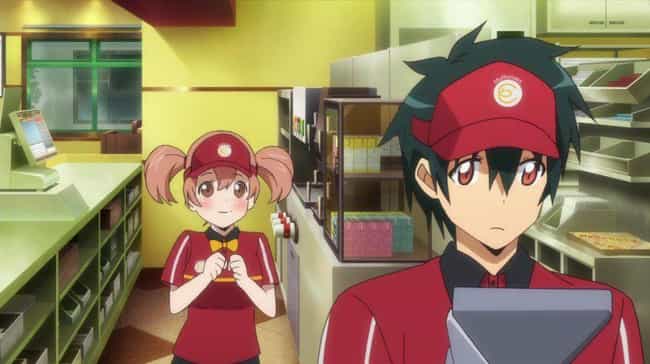 If you ever get the feeling that McDonald's might secretly be staffed by demonic forces, Devil is a Part-Timer! is the anime for you. After the Demon Lord Satan is defeated in battle, he's forced to take refuge on Earth. There, he finds himself with no power, and more importantly, no money.
To solve this problem, he gets a job at the blatant parody restaurant MgRonald's. This anime is a hilarious look at the more mundane aspects of working life. Even Satan has to pay his rent somehow.
Where to watch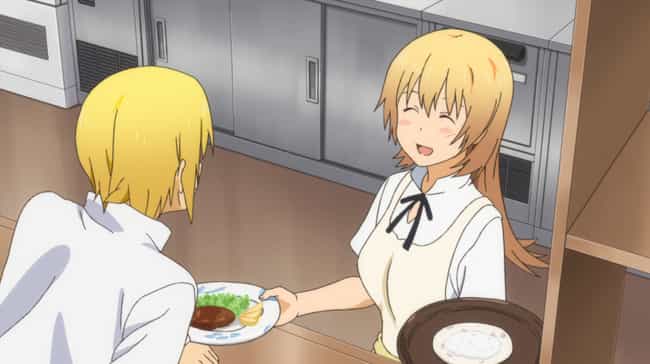 Working!! follows the employees of Wagnaria, a family restaurant that's basically the anime version of Denny's. Souta Takanashi begins working there so that he can support his dysfunctional family, and because he's recruited by the irresistibly adorable Popura Taneshima.
The wonderful slice-of-life comedy includes a waitress who is so terrified of men that she can barely look at them, and a floor chef with a katana.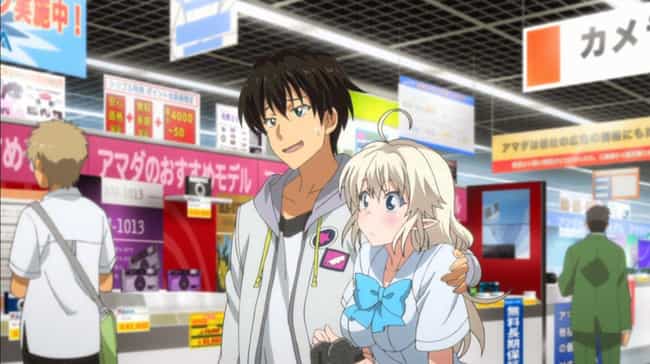 After a program for superheroes is suspended by the government, what happens to its students? Since crusading is firmly off the table, they have to get real jobs. Naturally, this is a huge let-down for Raul Chaser, the main character of I Couldn't Become a Hero, So I Reluctantly Decided to Get a Job.
Raul wanted to be a hero so that he could fight a demon king, but now he has to work retail. Sure, customers can be a little demonic, but it's not quite the same thing. Luckily, Raul's life gets a little more exciting when the demon king's daughter starts working at the shop, and he's expected to train her.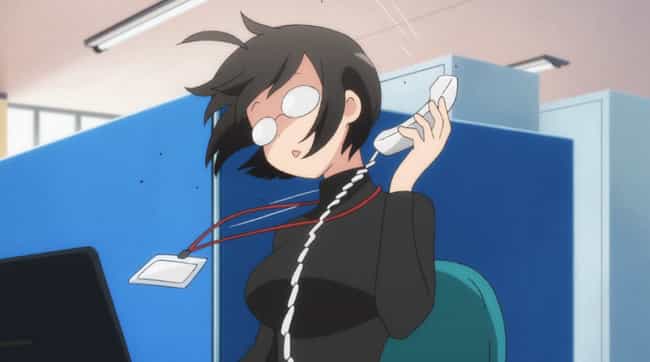 Servant x Service is about a group of government employees who work for the Welfare Department. It's basically like an animated Parks & Rec, minus Leslie Knope. In her place, viewers get Lucy Kimiko Akie Airi Shiori Rinne Yoshiho Ayano Tomika Chitose Sanae Mikiko Ichika, who became a civil servant to get revenge on whatever bureaucrat approved her ridiculous name.