Anime Underground The 15 Best Anime Games For Nintendo Switch

256 votes
68 voters
4.6k views
15 items
List Rules Vote up the anime games that make you never want to put the controller down.
The Nintendo Switch is a superb anime gaming device. While the past Nintendo consoles like the Wii U suffered from limited support, there are a ton of great anime games for the Nintendo Switch. Fighting game fans have excellent games like Dragon Ball FighterZ and BlazBlue: Cross Tag Battle to look forward to. Just want to hack and slash? Give Fire Emblem Warriors a try? Even mature anime games like Attack on Titan 2 have found their way to the Nintendo Switch.
Need a brand new anime game to play? Take a look at the best Nintendo Switch anime games listed below. Don't forget to vote up the anime games you want everyone else to try too.
Ranker may collect a commission from links on this page.
Price: $59.99
Pokémon Go, Pokémon: Let's Go, Pikachu! and Let's Go, Eevee! revamps the first generation of Pokémon games for the Nintendo Switch. You'll collect the original 150 Pokémon and battle them against countless trainers and Gym Leaders. What's different this time around is that random Pokémon encounters are no longer battle-oriented; you only need to focus on catching them a la Pokémon Go. Additionally, you can customize your friendly pal Pikachu or Eevee like they're your own virtual pet. Similar to Pokémon Yellow, the Nintendo Switch games are based around the anime series.
Release: 2018
Developer: Game Freak
Genres (Video game): Role-playing

Is this a great game?
see more on Pokémon: Let's Go, Pikachu!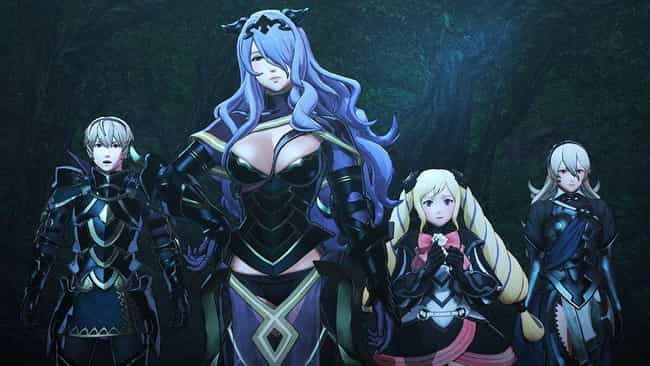 Price: $59.99
The strategy RPG series, Fire Emblem, explores new ground in this Dynasty Warriors style game for the Nintendo Switch. Fire Emblem Warriors is an action-oriented Musou game in which the player plays as various characters from the series' rich history of games. While the gameplay is similar to the large-scale battles of the Dynasty Warriors series, Fire Emblem Warriors does incorporate a few of the series' strategy RPG elements, such as issuing tactical commands to your troops, and the Weapons Triangle system that determines how effective your attacks are to certain foes.
Release: 2017
Developer: Omega Force, Team Ninja
Genres (Video game): Hack and slash, Role-playing

Is this a great game?
see more on Fire Emblem Warriors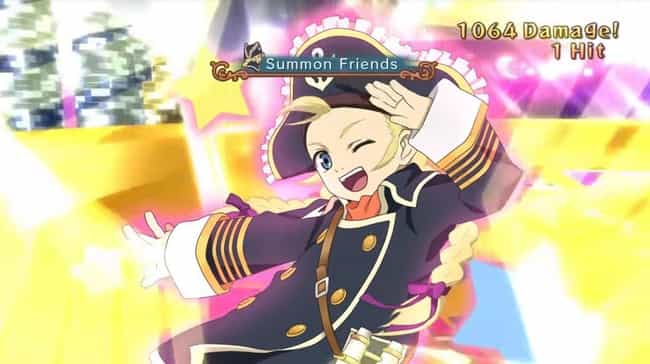 Price: $49.99
Considered as one of the best games in the Tales of series, Tales of Vesperia: Definitive Edition enhances the original 2008 game for the Nintendo Switch while offering new content never released outside of Japan. The real-time action RPG follows Yuri Lowell, a former Imperial Knight, searching for a stolen device that gives the people of Terca Lumireis water. Of course, the simple search and retrieve mission ends up turning into something more. If you're looking for over 40 hours of entertainment, Tales of Vesperia: Definitive Edition is the way to go.
Release: 2019
Developer: Namco Tales Studio
Genres (Video game): Console role-playing game, Action-adventure game, Role-playing video game
Is this a great game?
see more on Tales of Vesperia
Naruto: Ultimate Ninja Storm Trilogy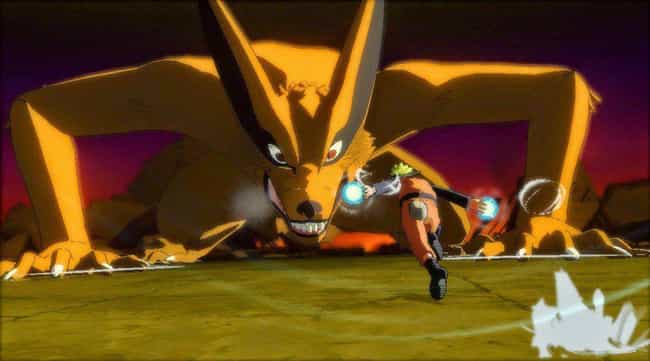 Price: $39.99
The Naruto: Ultimate Ninja games were some of the best anime fighting games in recent years. The unbelievable cel-shaded graphics and dynamic fighting system fit the Naruto series beautifully. Now, Nintendo Switch owners can play all three games with all their DLC content, like extra missions and alternative costumes. It's not only an entertaining fighting game, but a perfect way to re-experience Naruto from his childhood days to adulthood.
Release: 2018
Developer: CyberConnect2
Genres (Video game): Fighting

Is this a great game?