Anime Underground
The Best Anime Like Ao-chan Can't Study

190 votes
81 voters
5.3k views
13 items
Ecchi comedies are perhaps one of the funniest brands of humor anime could ever give us; who doesn't love making fun of something as awkward as being sexy? Ao-chan Can't Study! is one of those series that touches on sexual topics while also making fun of them at the same time. Ao was raised by her father, a man who built his career off of writing raunchy novels. Trying to move away from his lifestyle, Ao only focuses on her studies, hoping to avoid anything weird. But when she's pursued by "King Normie" Kijima for romance, she has a difficulty keeping her mind off of anything else.
There are plenty of ecchi comedies out there just waiting to be added to your watch list. Shows like To Love-Ru have very similar storylines with aggressive love interests who just don't seem to want to give up while not being too sexual. There's also series that aren't really ecchi at all if you're looking for something safe to watch at work. Series like Tsuredure Children discuss the awkwardness of accepting your feelings and learning how to like someone.
We have the perfect list of recommendations for anime like Ao-chan Can't Study! for you. Vote up a series to let us know which ones were your favorites!
Ranker may collect a commission from links on this page.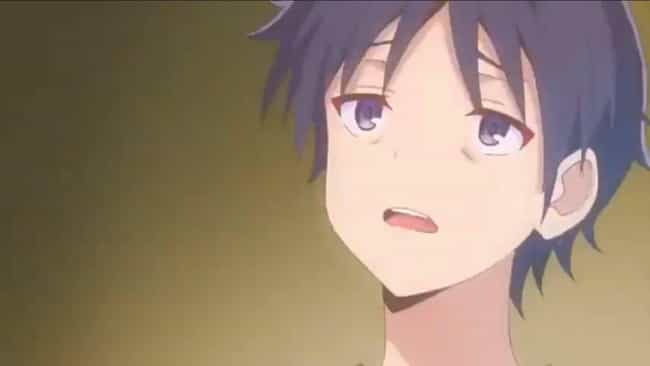 Keiki Kiryuu has always wanted a girlfriend, but this wasn't exactly the way he expected it. After receiving a love letter with no name for the sender, the only clue he has to go off of is a pair of white underwear. So begins the journey to find his "Cinderella," which you can only imagine is going to be extremely difficult for obvious reasons. On top of that, he seems to have accumulated a flock of cute girls who are all extremely weird; any one of these young ladies could have been the sender, but how is he supposed to figure out which one? Much like Ao-chan Can't Study!, Will you please like hentai if it's cute? is full of ecchi moments and has some stellar humor packed into it.

Is this a great next watch?
Junichi has never really been a fortunate guy when it comes to his social life. Stuck with a group of oddball friends, he's never been considered attractive or anything particularly special. But now that spring has rolled around, Junichi is desperate to find a girlfriend in hopes of losing his virginity. Upon his friends' forceful advice, he confesses his false love to a gal named Yame Yukana, a girl his friends stereotyped to be promiscuous. Things take a turn when Junichi realizes she's agreed to be his girlfriend! The story revolves around a first-time love while simultaneously discussing how off-base stereotypes can be. My First Girlfriend is a Gal is loaded with similar humor to Ao-chan Can't Study! and is packed with plenty of ecchi scenes.
Is this a great next watch?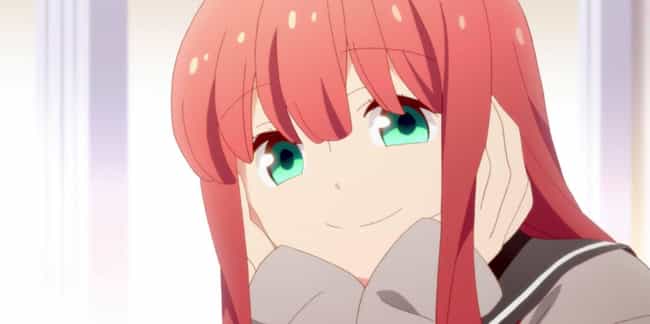 While this anime is not at all ecchi, it certainly follows very similar themes to Ao-chan Can't Study! when it comes to learning the art of love and reconciling with your feelings. Tsuredure Children follows the stories of several couplings into short episodes that can only be defined as hilarious. Each couple has their own personal differences and issues; the student council president who's in love with a delinquent, trying to change her life around, or the two that have been in a relationship for a long time where one partner was actually unaware that they were dating. Trust us, it's certainly worth the watch, especially when these humorous scenes suddenly become increadibly loving and meaningful.

Is this a great next watch?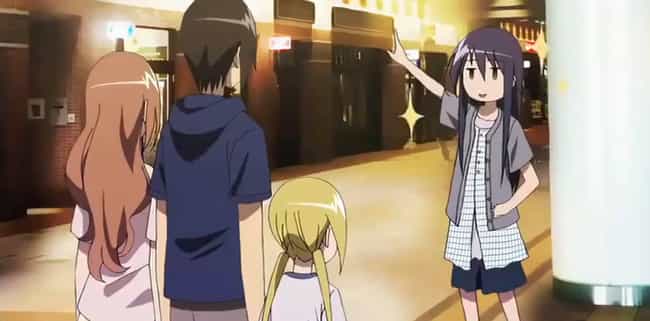 Takatoshi Tsuda isn't having a very easy time at his new high school. On his first day of high school he's delayed for his first class after being pulled aside by the student council president, Shino Amakusa, for his uniform. When Shino decides to apologize for making him late, she offers him a very important position; to take the vice president beside her. Recently turned co-ed, Ousai Private Academy is in desperate need of a male's point of view. Having Takatoshi on the council would help suffice that, but it's clear he doesn't want it. Nonetheless, he's seated on the council with Shino and two other very strange girls. A humorous, ecchi anime with humor akin to Ao-chan Can't Study!, Seitokai Yakuindomo is a perfect follow up for your watch list.

Is this a great next watch?
see more on Seitokai Yakuindomo