Anime Underground
The 13 Best Anime Like Avatar: The Last Airbender

Updated June 14, 2019
3.9k votes
1.4k voters
107.9k views
13 items
List Rules Vote up the shows you think fans of Avatar: The Last Airbender would enjoy.
Avatar: The Last Airbender isn't technically an anime series, but it does embody everything that one would expect from an anime. The Studio Ghibli inspired designs; the creative fantasy world and wondrous lore behind it; an over-arching storyline filled with drama and laugh-out-loud comedy, and last but not least, a lovable cast of characters with amazing superpowers. It's no wonder why anime fans instantly clinged to this Nicktoon.
While anime fans are drawn to Avatar, not many know where to go next after finishing the series. There are actually a lot of anime like Avatar out there; you just need to know where to look. So, check out the list of similar anime below and vote up the best series.
A big appeal of Avatar: The Last Airbender is its epic journey across an Asian-inspired fantasy world. Fullmetal Alchemist embodies the same sense of adventure, as the Elric brothers travel across a European-inspired fantasy world to find the elusive Philosopher's Stone. While the drama is a lot heavier in Fullmetal Alchemist, it also shares Avatar's silly sense of humor.

Hunter x Hunter shares many traits with Avatar: The Last Airbender. Both shows focus on a young, yet, powerful protagonist that's on a grand adventure with a misfit of friends. Where the world of Avatar is dominated by benders, the world of Hunter x Hunter is driven by mighty hunters who seek money and kills.
Anyone would kill to be apart of that lavish world, but the young Gon wants to be a hunter in order to find his long-lost father who abandoned him years ago.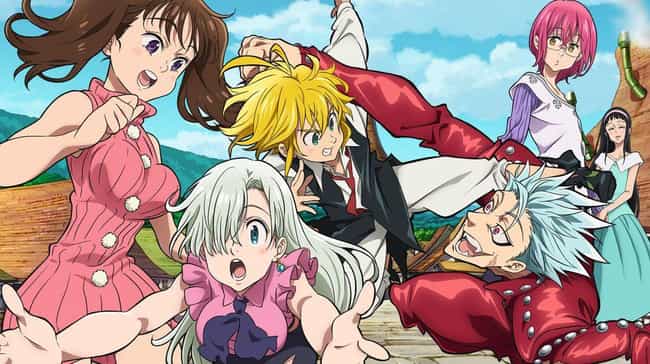 If you want an action-adventure series that explores mythology in the same vein as Avatar: The Last Airbender, but one outside Asian culture, then give The Seven Deadly Sins a shot. It's a fantasy action series that takes place during the European Middle Ages.
After being outcast for supposedly betraying their kingdom, the former group of knights known as The Seven Deadly Sins are called back to action to save the Kingdom of Liones from a tyrannical ruler. Not too different from Aang and his friends trying to save the world from the tyrannical Fire Lord.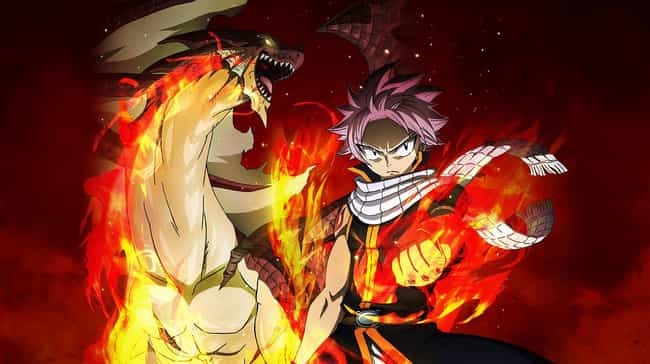 Have you ever wondered what Avatar: The Last Airbender would have been like if Aang was a firebender instead of an airbender? Fairy Tail, a fantasy anime about a guild of magic users, answers that "what if" question with the fire dragon user Natsu Dragneel.
Fairy Tail doesn't limit itself with the typical elemental magic. Lucy Heartfilia, the main heroine of the series, practices Celestial Spirit Magic to summon magnificent spiritual creatures of great power.