Anime Underground
The 13 Best Anime Like Black Lagoon

Updated June 14, 2019
970 votes
445 voters
47.4k views
13 items
List Rules Vote up the series you think fans of Black Lagoon will like best.
Are you experiencing the Black Lagoon blues? Have you binged every anime episode, movie, and manga volume about the sadistic gunslinger Revy and her team of mercenaries and still want more? Well, you're in luck. Black Lagoon isn't the only anime series about strong, beautiful women who can shoot a bullet through your temple from miles away. There's lots of anime similar to Black Lagoon with breathtaking gunfights, gritty storytelling, and a corrupt world filled with amoral or low-life characters.
Take a look at the list of series below and vote up the best anime like Black Lagoon.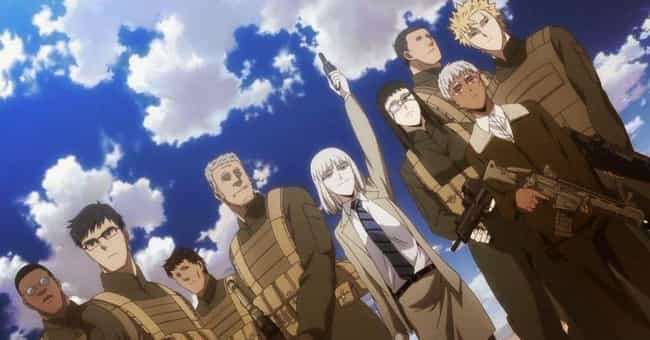 Jormungand follows the same footsteps of Black Lagoon in a lot of ways. They both star two sharp, psychotic women who won't hesitate to pull the trigger when necessary. Both shows are dark, rely heavily on gunfire, and feature a crew of incredible mercenaries. The difference in Jormungan is the unique partnership between arms dealer Koko Hekmatyar and the child soldier name Jonathan Mar, who hates weapons and those who sell them.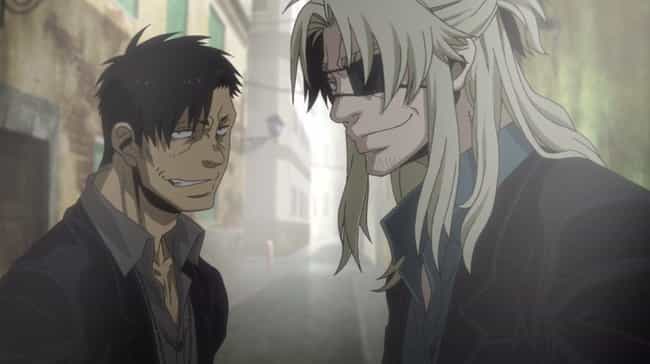 Gangsta. depicts the same cruel and lawless world of Black Lagoon, but in a modern city environment. Nicholas Brown and Worick Arcangelo, known best as the "Handymen," perform dirty jobs for the criminal underworld and the crooked police force. After killing a local pimp, the Handymen recruit a prostitute named Alex Benedetto to protect her from those hellbent on shooting a bullet through her head.
Actors: Tomohisa Hashizume, Katsuhisa Hôki, Masako Isobe, Tetsuo Kana
Premiered: 2015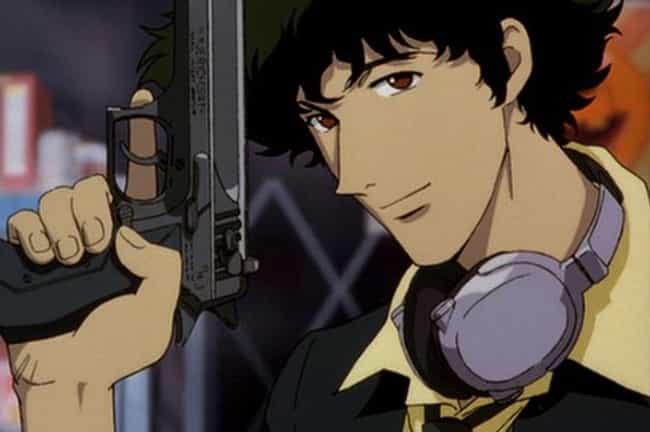 It's impossible not to recommend Cowboy Bebop whenever someone asks for another high-adrenaline anime shooter. Both Black Lagoon and Cowboy Bebop feature magnificent gunfights from episode to episode, while also having cool characters with dark backgrounds. Cowboy Bebop is especially perfect for any anime newbies with its Western appeal and episodic storytelling.
Actors: Kôichi Yamadera, Unshô Ishizuka, Megumi Hayashibara
Premiered: 1998
Where to watch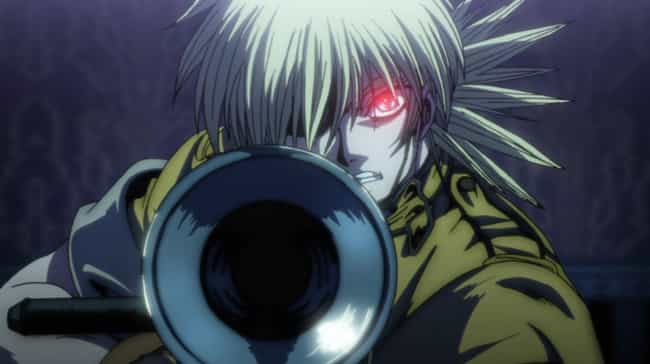 For some supernatural spice, Hellsing Ultimate is the anime gunslinger for you. Black Lagoon and Hellsing Ultimate both feature amoral, badass protagonists with wicked gun skills. The vampiric Alucard and his vampire servant, Seras Victoria, unleash unbelievable carnage towards any human or supernatural threat.
Actors: Katie Gray, Crispin Freeman, Victoria Harwood