Anime Underground
The 13 Best Anime Like Boogiepop Never Laughs

59 votes
12 voters
13 items
List Rules Vote up the best anime recommendations for fans of Boogiepop Never Laughs.
Boogiepop Never Laughs is a Winter 2019 anime that's quickly become a favorite for many anime fans. It's actually a reboot of a 2000 anime called Boogiepop Phantom, which in turn is based on a series of light novels. When female students start disappearing in droves, some people think it's a coincidence - but others think its the mysterious spirit, Boogiepop, taking girls away from their painful lives. Is it an ordinary problem, Boogiepop, or something even more terrifying?
With only eighteen episodes, fans of the show might be looking for anime similar to Boogiepop Never Laughs. One of the best examples is Durarara!, which shares Boogiepop's urban setting, nonlinear storytelling, and supernatural elements. There's also Kara no Kyokai, a lesser-known but equally worthy series of movies that involve a group of girls mysteriously disappearing for supernatural and paranormal reasons. Of course, there's always the original Boogiepop Phantom - a must-see for any diehard fans of the show.
What's your favorite anime like Boogiepop? Vote it up to let the world know what you think.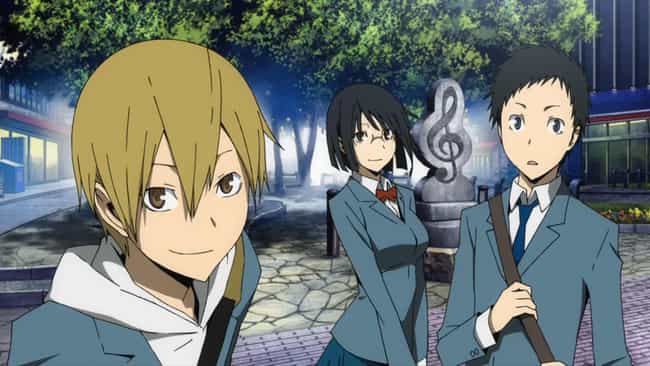 Durarara! is another anime by the creators of Baccano! and like Baccano! is a great choice for fans of Boogiepop Never Laughs. That's because both stories are told in a non-linear fashion, focusing on converging groups who all have to deal with supernatural problems in an urban setting. Durarara! even has its own urban legend that rivals Boogiepop themselves - the headless Black Rider who speeds through the streets on a motorcycle. Durarara! is a more energetic series than Boogiepop Never Laughs, but thematically they have a lot in common.

Is this a good next watch?
see more on Durarara!!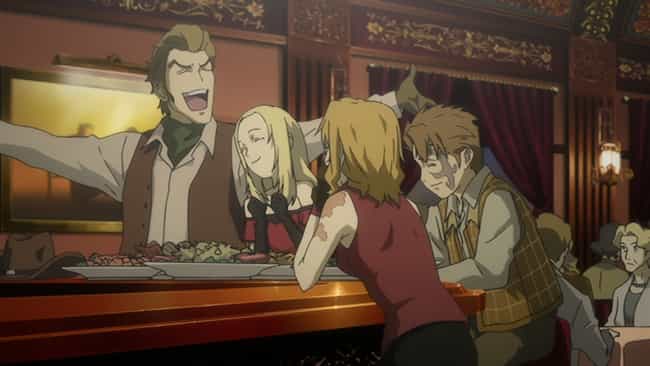 If you like Boogiepop Phantom, you might be someone who finds themselves drawn to non-linear storytelling in which a collection of disparate characters converge upon a central mystery. If that's the case, you'll probably love Baccano! In 1930s Chicago, a train called the Pussyfoot Express departs. On that train, there will be conflicts that range from mafia scuffles to the pursuit of immortality. While Baccano! differs from Boogiepop thematically, the way the stories are told will be familiar to fans of the latter.

Is this a good next watch?
see more on Baccano!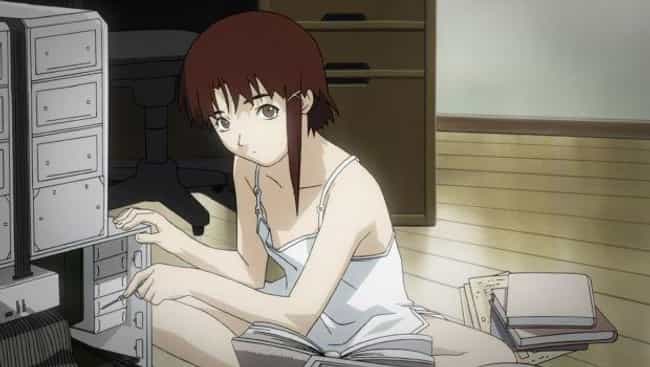 Serial Experiments Lain is a trippy, mind-bending series about a teenage girl who gets an invitation to an Internet-like space called the Wired. What she finds there will test her in ways she never expected - and will test viewers ability to keep up and understand what's going on. The same can be said of Boogiepop Never Laughs, an anime that also mixes reality with illusion in a strange, difficult way to track. Aside from their similar tone, both series deal with mysteries involving teenage girls.
Is this a good next watch?
see more on Serial Experiments Lain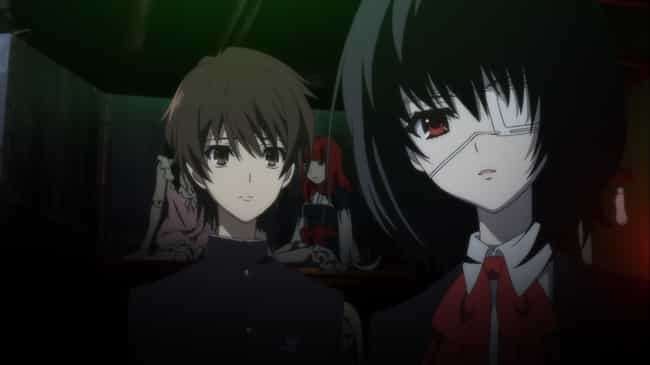 Another is a horror anime that focuses on a middle school class besieged by a terrible curse. It starts with a naive protagonist who learns the terrible secrets hidden beneath a seemingly calm exterior, then quickly moves toward those secrets being revealed. While Another is more explicitly gory than Boogiepop is, the two series share the same sense of tension and foreboding. If your favorite part of the Boogiepop is its disturbing apex, and if you wished it was even bloodier, you should check out Another.

Is this a good next watch?