Anime Underground
The Best Anime Like Code Geass

454 votes
150 voters
6.1k views
13 items
List Rules Vote up the anime you'd suggest for fans of Code Geass.
Code Geass is one of the most binge-worthy anime series out there. It has the perfect combination of both political strife, war strategy, and supernatural ability to provide a balanced storyline worth anyone's time. It's also incredibly interesting because we get to watch a lead character that seems genuinely good at the start of the anime slowly begin to make more questionable decisions over time. The idea that a lead character always has to be a good guy is a tad overrated, wouldn't you agree?
Lelouch is a great character with an interesting background story that will always make you feel something for him. Mobile Suit Gundam SEED, Guilty Crown, and Fullmetal Alchemist: Brotherhood, are anime that have complex main characters. It can be difficult to find valuable leading characters with this kind of complexity in their makeup. And no good thing can last forever, so if you've already finished watching Code Geass, you may want to go further down the rabbit hole. We've found 13 different series that should help fill the void that this anime left behind.
Ranker may collect a commission from links on this page.
back to page 1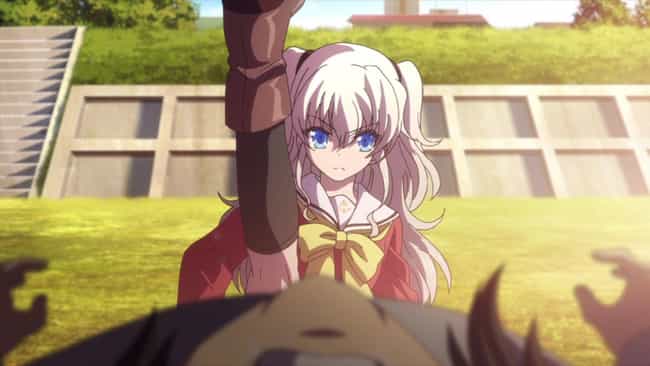 Yuu Otosaka has a very interesting power that no one can see. For five seconds, he can control the mind and body of whoever he desires. This is how Yuu has maintained such a well-kept life, such as getting good grades and getting into a well-known school. However, he's not able to fool everyone into thinking he's naturally perfect; a strange girl named Nao Tomori has caught onto his methods and pushes him to transfer to Hoshinoumi Academy. At this school, almost every student has some kind of supernatural ability. Now a part of the student council at his new school, Yuu begins to realize that there is more going on than meets the eye. Charlotte has a lot of huge twists and turns, not to mention its supernatural elements among high school students. If you liked these elements in Code Geass, you'll love them in this show!

Is this a great next watch?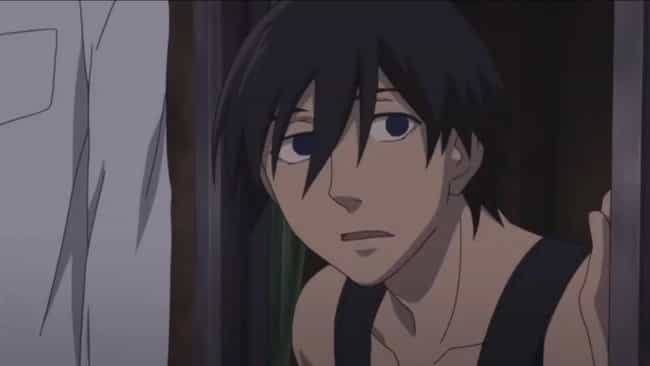 When the Heaven's Gate appeared in South America, and the Hell's Gate in Japan, 10 years ago, they brought along creatures known as "Contractors" with them. While no one knows the gates' purpose on Earth, they do know one thing; if you're willing to give up your humanity, the Contractors will give you amazing powers. The infamous Contractor, known as Hei and the "Black Reaper", takes on odd missions from the mysterious Syndicate, discovering more and more truths that threaten the Contractors' very existence. This politically driven sci-fi is very cool and you'll probably find a lot of parallels between Darker than Black and Code Geass through those similarities.
Is this a great next watch?
see more on Darker than Black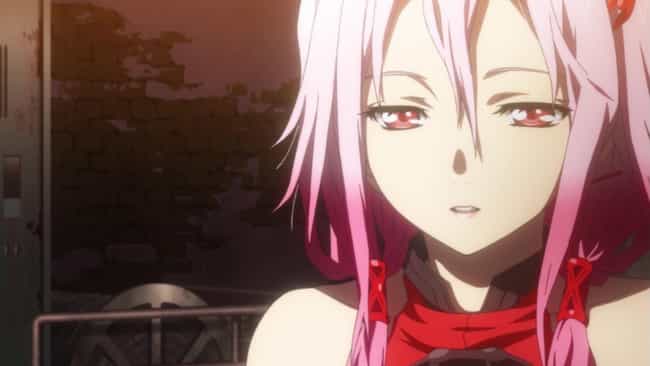 Set in the future, an "Apocalypse Virus" has broken out, leaving years of despair in its wake. The proud country of Japan is now run by an independent military force known as GHQ. They want to restore order to the country, but only at the cost of utter oppression. Inori Yuzuriha is a young boy with a terribly awesome power; it's because of this that he'll be recruited to the freedom fighter group known as Funeral Parlor. Will they be able to win back Japan? If you couldn't already tell, Guilty Crown has a lot of the supernatural and political elements that compliment Code Geass fairly well. Both are about young leads trying to take back order through incredible and dangerous power.

Is this a great next watch?
see more on Guilty Crown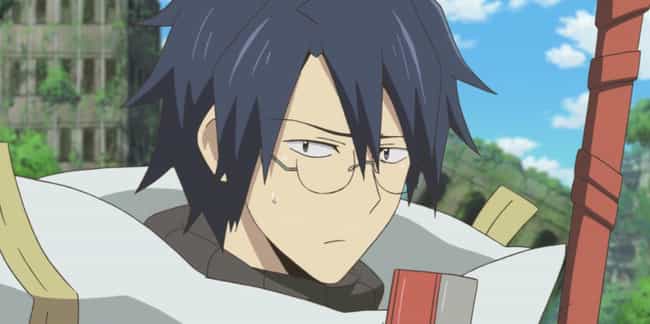 Thousands of Japanese gamers have been trapped inside the MMORPG, Elder Tale, after the most recent update to the game. Shiroe is a college student that was among the many now trapped. As someone who's been playing the game for a long time, he decides it's time to check out what this new life has in store for him. Teaming up with various players, Log Horizon gives us the story of gaming experiences when you're not only living in the game but also an amazing strategist who has little to no problems in battle. Shiroe is the kind of character that you can't help but to like and his intelligence takes him a long way in his new reality, much like Lelouch's does in his series. If you enjoy seeing various strategies being played out in a show, as they were in Code Geass, then this show is an excellent addition to your watch list!

Is this a great next watch?
see more on Log Horizon