Anime Underground
The 13 Best Anime Like Domestic Girlfriend

Updated June 14, 2019
4k votes
1.6k voters
108k views
13 items
List Rules Vote up the best anime for fans of Domestic Girlfriend.
Looking for more anime like Domestic Girlfriend? There's something about forbidden love and coming of age stories that just get to people. For most, they're a type of guilty pleasure. Domestic Girlfriend is definitely one of those anime series that plays with both genres as we follow the story of Natsuo Fujii and his love for an older woman named Hina. The problem? She's his teacher. In an attempt to get rid of his feelings, he sleeps with a young girl named Rui, who feels nothing for him. To make things worse, he's just found out that his father is remarrying, and his stepsisters are both Hina and Rui. Talk about awkward.
Good anime similar to Domestic Girlfriend include series like Gotoubun no Hanayome, School Days, and Love And Lies, a show about teenagers who are matched romantically by the government. This anime certainly isn't the first of its kind to play on certain emotions and pivotal periods in a young person's life. Vote up the best Domestic Girlfriend recommendations on the list below to give other fans of the show an idea of what to watch next!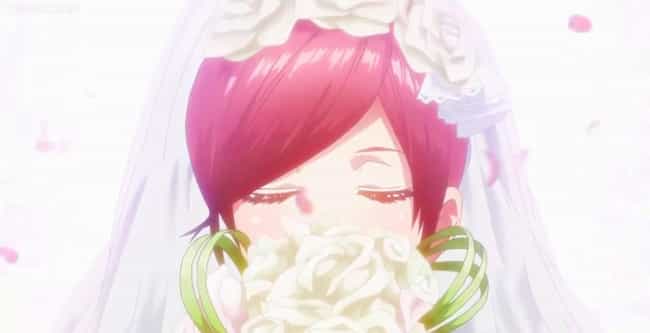 If you need a little more humor in your love triangles or strange harems, consider adding Gotoubun no Hanayome to your watchlist for this simulcast as well! Currently airing, this show revolves around the story of one boy, Fuutarou Uesugi, as he helps five sisters and their struggle to study. As your typical harem lead, he wants nothing more than to focus on the task at hand. However, the sisters seem eager to ignore his teachings. If he wants to get paid, he's going to have to figure out a way to get these sisters to sit down and study so that they can graduate!
Is this a great next watch?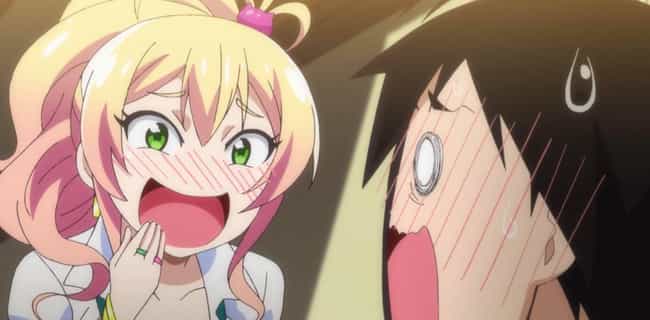 Junichi has a problem; he's a virgin. A below average guy who hangs out with his misfit friends, he's not exactly the first choice for the girls in his school. But Junichi's squad has his back; this spring he's to confess to the gal, Yame Yukana. As terrifying as she is, Junichi is desperate, so he goes along with confessing to her. While he doesn't exactly like her at first, and the same could be said on Yame's part, the two start a relationship that's full of firsts. Honestly, while the premise has adult themes, this anime does a great job of breaking down stereotypes for girls like Yame and teaching Junichi how to respect and treat his girlfriend. More humorous than Domestic Girlfriend, this show still shows some of those same coming-of-age aspects as well as the different love triangles that can get involved.
Is this a great next watch?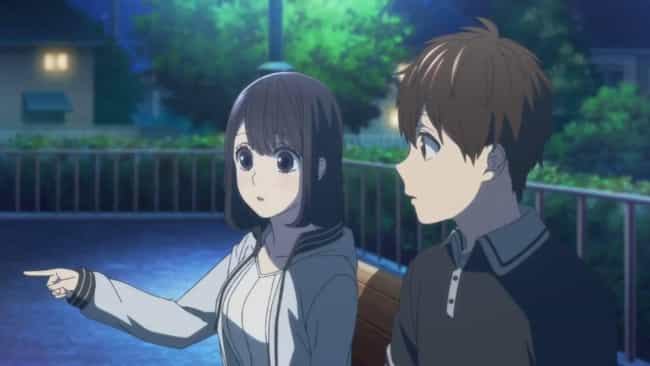 In a society that is struggling to keep its birth rates up, Japan has come up with "The Red Threads of Science;" a system meant to help people have better, more fulfilling marriages. By the young age of 16, you'll be assigned the person you're to be with for life. Yukari Nejima feels he's average in every aspect of his life, so this system may be his only shot at having a life. However, he also has a crush on a girl from his class, Misaki Takasaki. In a moment of passion, he confesses to her and she accepts his feelings. But when he gets his marriage notice. A story of young love and a thrilling web of different emotions, this anime is sure to interest you.
Is this a great next watch?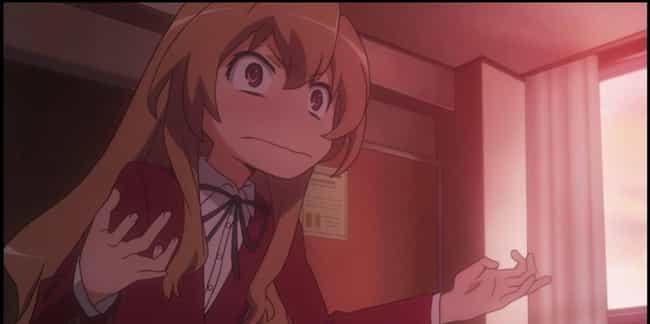 Toradora! is exceptionally innocent when compared to Domestic Girlfriend, but there is a reason why it's on this list! Mainly because the love triangle is complex and gets even more tied together when different emotions are felt between the characters. As one of the classic and popular webbed love stories, Toradora! follows the story of Ryuuji Takasu and Taiga Aisaka; two dangerous-looking teens who have a common problem when it comes to love. Both of them realize that the other has a crush on their respective best friends. Naturally, they team up to help the other get together with their crushes. But things can't really be that easy, can they?
Is this a great next watch?