Anime Underground
The 13 Best Anime Like Dororo

Updated January 22, 2019
1.7k votes
726 voters
40.2k views
13 items
List Rules Vote up the best anime for fans of Dororo.
If you've been enjoying Dororo, you probably want more right? From Sword of the Stranger to Inuyasha, let's take a look at the best recommendations for anime like Dororo.
There are lots of anime series like Dororo, such as stylized action series Samurai Champloo that takes place in a fictionalized setting of Feudal Japan. Similar to Dororo, Fullmetal Alchemist: Brotherhood also deals with taboo rituals and the consequences that follow. In one way or another, the series listed here share a strong connection to Dororo, but they also offer their own ideas and fun.
Vote up the Dororo recommendations that you would most want other fans to check out.
back to page 1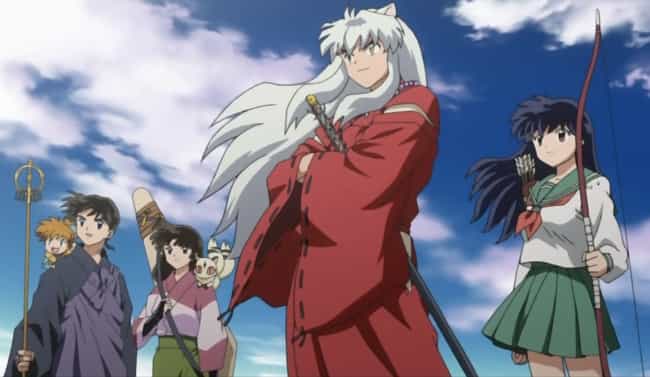 Inuyasha is another period anime like Dororo that explores a demon-infested Feudal Japan. Modern schoolgirl, Kagome Higurashi, is dragged into ancient Japan and discovers she's a reincarnation of a mystical shrine maiden named Kikyou. Not only that, a powerful wish-granting jewel called the Shikon Jewel had been sealed within her. However, the Shikon Jewel got shattered across the land. To help her find the missing pieces of the Shikon Jewel, Kagome enlists the help of a half-human/half-demon named Inuyasha.
Is this a great recommendation?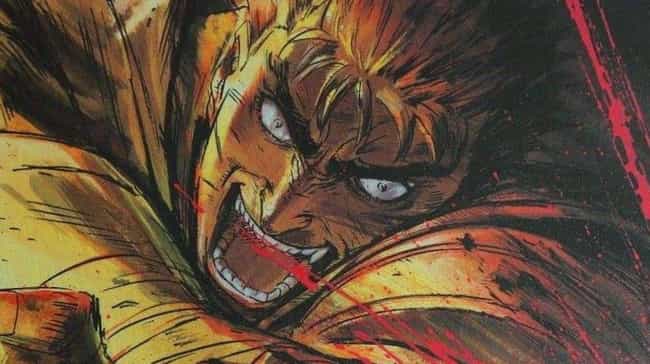 The 1997 anime series, Berserk, is a great mature alternative for fans who loved the dark atmosphere of Dororo. The "Black Swordsman" known as Guts survives the harshness of medieval Japan from one deadly battle to the next. He begins to find his purpose in life after being recruited to the mercenary group, the Band of the Hawk, led by the "White Hawk" Griffith.
Is this a great recommendation?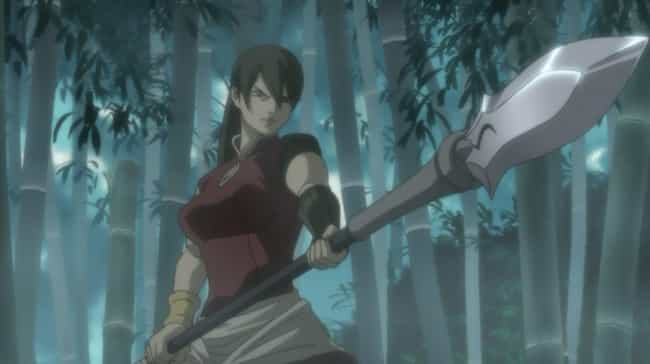 A spear-wielding mercenary named Balsa is tasked with protecting the young prince of the Shin Yogo Empire. Shin Yogo is suffering from a cataclysmic drought and their only solution is the fabled myth that states the destruction of a water demon will end the cursed drought. However, the water demon is living inside the emperor's son named Prince Chagum. While the emperor has ordered the death of his son, his mother has asked Balsa to protect Chagum from those who wish to hurt him.
Is this a great recommendation?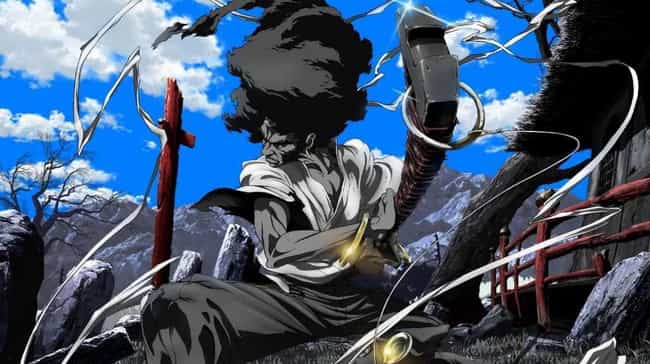 Afro Samurai is a highly-stylized action series that takes place in a fictionalized setting of Feudal Japan. The mysterious samurai known as Afro is on a quest for revenge on the man that murdered his father. The murderous gunslinger named Justice killed Afro's father in order to gain the title of #1 fighter in the world. However, Afro is now ready to challenge him as an adult, after working his way through the ranks to become the #2 fighter in the world; deeming him worthy to challenge Justice.
Is this a great recommendation?