Anime Underground The 13 Best Anime Like One-Punch Man

814 votes
242 voters
9.2k views
13 items
List Rules Vote up the anime you would most want to watch after watching 'One-Punch Man.'
If you loved One-Punch Man, you probably want to hear some recommendations for what to watch next. This list of anime similar to One-Punch Man features anime with resemblances in style, humor, characters, and the overall theme of One-Punch. Saitama makes an extremely unique protagonist, but plenty of other eccentric characters exist in the realm of anime. Take Gintoki from Gintama for example, or Mob from Mob Psycho 100, both engaging protagonists of equally engrossing superhero anime. When it comes to the best anime like One Punch Man, there are numerous options to choose from.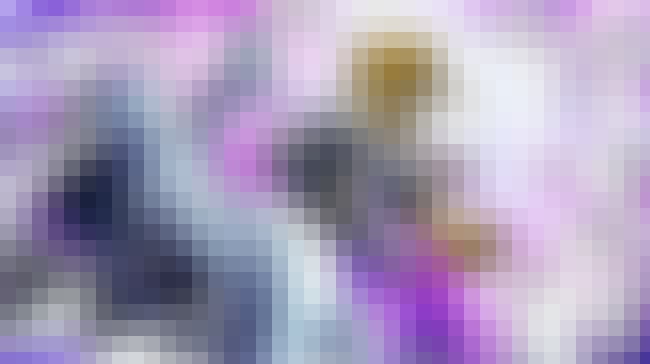 If you enjoy the bizarre humor and unique art style of One-Punch Man, perhaps consider a dive into Mob Psycho 100. Written by the same author as One-Puch, who simply goes by the name ONE, Mob Psycho 100 follows a boy with the nickname Mob, whose powerful psychic abilities threaten to overpower his body. Just like Saitama, Mob must live with the repercussions of his powers, though his are much more distressing than Saitama's.
Also Ranked
#62 on The Best Action Anime of All Time
#25 on The Best Anime on Crunchyroll
#24 on The Best Shonen Jump Anime of All Time
#61 on The Best Anime To Watch While Working Out
More Mob Psycho 100
The 13 Best Anime Like Mob Psycho 100

Would you watch this?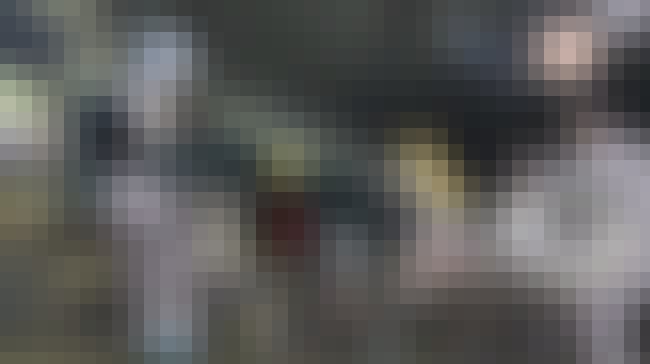 Assassination Classroom and One-Punch Man both revolve around an overpowered protagonist yearning for a challenge. While Saitama hopes his mentoring of Geno will provide him with the chance to fight someone stronger than him, the mysterious Koro-sensei trains a group of young assassins to kill him before the school year is up, or else he'll destroy Earth. Assassination Classroom shares the same humor of One-Punch Man, as they both love parodying popular anime series like Dragon Ball Z and Naruto.
Also Ranked
#9 on The Best Action Manga of All Time
#1 on The Best Assassin Manga of All Time
#14 on The Best Kid-Friendly Manga Titles

Would you watch this?
see more on Assassination Classroom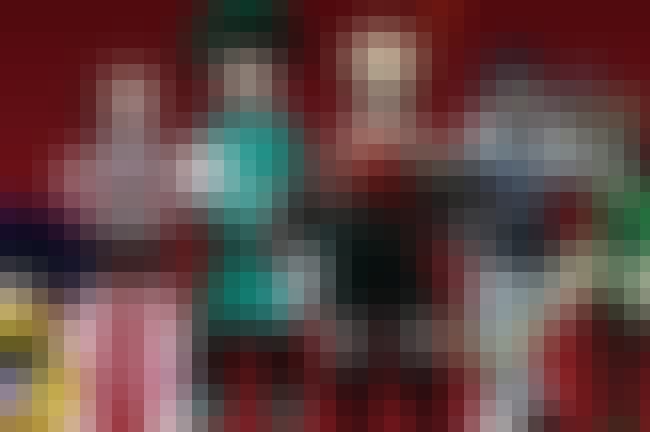 My Hero Academia might be the most obviously similar anime to One Punch Man, as they both revolve around a large cast of superheroes with unique abilities. Izuku Midoriya, the protagonist of My Hero Academia, starts off extremely underpowered, as contrasted with Saitama, who is virtually untouchable. Despite their differences in power, both Izuku and Saitama must prove themselves to their critical peers, who mock them for being unconventional heroes.
Also Ranked
#35 on The Best Anime Series of All Time
#5 on 25+ Anime With Great Rewatch Value
#11 on The 100+ Best Anime Intros of All Time
#7 on The 30+ Best Shounen Anime Of All Time
More My Hero Academia
The 40+ Best Characters In My Hero Academia
13 Interesting My Hero Academia Fan Theories

Would you watch this?
The Devil Is A Part-Timer!
Much like One Punch Man, The Devil is a Part-Timer! incorporates the mundane and the supernatural in a quirky fashion. In contrast to Saitama's boredom of his superhero lifestyle, the Demon Lord Satan in The Devil is a Part Timer! takes his normal human job as a fast food worker way too seriously. Both shows feature the same wacky atmosphere and lead characters dissatisfied by the world's inability to keep up with their pace.

Would you watch this?