Anime Underground
The 13 Best Anime Like Rascal Does Not Dream of Bunny Girl Senpai

Updated November 5, 2019
2k votes
823 voters
36.6k views
13 items
Rascal Does Not Dream of Bunny Girl Senpai has been getting some stellar ratings since its premiere, so it's only natural you're looking for similar anime. Let's rank the best recommendations for anime like Rascal Does Not Dream of Bunny Girl Senpai, with the help of your votes.
Sakuta Azusagaw has been meeting a lot of young girls suffering from something the Internet calls "puberty syndrome;" a strange phenomenon that seems to happen during a person's youth when they're most unstable. One such girl is Mai Sakurajima, an actress out of work who dresses like a bunny. And yet, despite her random appearance, it looks as though no one can actually see her. As the two of them try to spend more time with each other, looking for answers to this mystery, he also sees Mai's hidden feelings.
There are plenty of anime series out there that revolve around strange happenings during a young person's coming of age story. For example, My Teen Romantic Comedy SNAFU is a great anime similar to Rascal Does Not Dream of Bunny Girl Senpai, as is Bakemonogatari.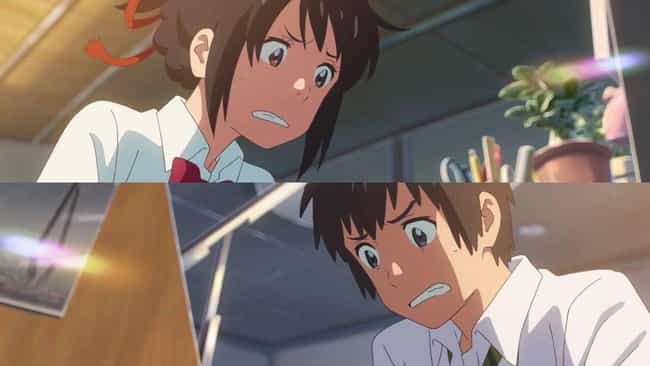 Mitsuha Miyamizu and Taki Tachibana are experiencing a rare phenomenon that no one else knows about; they both tend to switch into each other's bodies every now and again. Leaving messages for the other once they wake back up in their own bodies, the two develop a sort of relationship between each other. But something doesn't seem quite right and, as Taki gets to know Mitsuha and her small town better, he realizes that he may be in her future rather than parallel to her. While this is a film rather than a series, it's a wonderful watch that deals with a strange issue of circumstance and young relationships.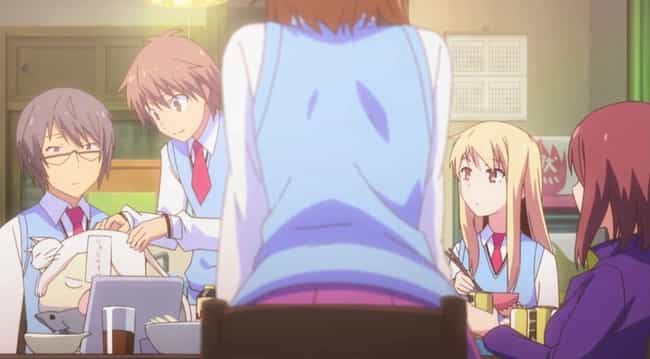 In a turn of events, Sorata Kanda has been forced to move into Suimei High School's Sakura Hall dorms, due to some abandoned kittens. The other residents in this hall are known for being social outcasts and all around misfits, something Sorata clearly is not. As he tries to adjust to his new surroundings, he realizes it might not be so bad to stay when Mashiro Shiina transfers into their dorms and instantly latches onto him. There are a lot of great young adult themes in this series such as romance, hard work and friendships of all threads!
Hachiman Hikigaya is about as edgy and emo as you get for a high schooler; believing that nothing is real and his "joyful youth" is nothing but an act, he continues to defy social norms and mock those who follow them. When Hachiman writes an essay that mocks social relationships, he's punished by being forced to join the Volunteer Service Club. This club dedicates its time to helping students with their problems, something he would have never been caught dead doing. The show is a little different than Bunny Girl in that there's no phenomenons, but it is still a great coming of age story!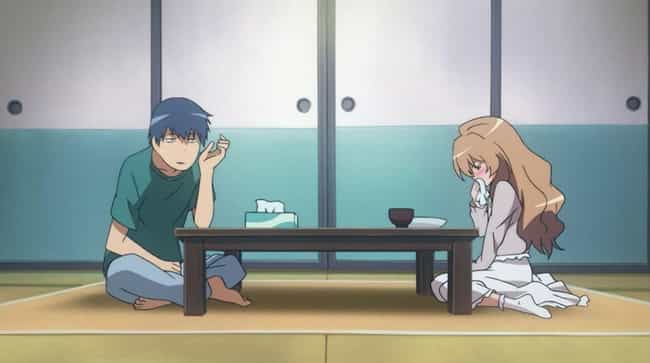 Ryuji Takasu and Taiga are considered some of the scariest people in their school. Ryuji is pegged as a delinquent for his threatening eyes, but Taiga certainly has the personality to back up her ruthless reputation. While these two have a general dislike for one another, they realize how beneficial a friendship could be. As they try to set each other up with their individual crushes, plenty of plans get ruined and many new feelings blossom. It's a classic young adult romance that you have to watch at least once!