Anime Underground
The 13 Best Anime Like Yuru Camp

Updated January 24, 2019
109 votes
27 voters
1.5k views
13 items
List Rules Vote up the best anime for fans of Yuru Camp.
It's always the anime series about strange and unusual people that make some of the best stories for viewers. Rin Shima just so happens to be one of those quirky girls who has an interesting hobby for her vacation days; spending them alone as she camps at the base of Mount Fuji. She loves the idea of doing everything herself and not being bothered by anyone. That is, until the day someone gets lost and needs her help.
A girl named Nadeshiko needs refuge at Rin's camp. Despite what you'd think, the two have a wonderful time together, which leads to a great tale of friendship. There's a very special atmosphere that goes along to this series and makes you feel at ease. Pair that with lasting friendships and an adventurous spirit and you have a perfect show! If you're looking for something like this to add your watchlist, we have 13 great series you should consider!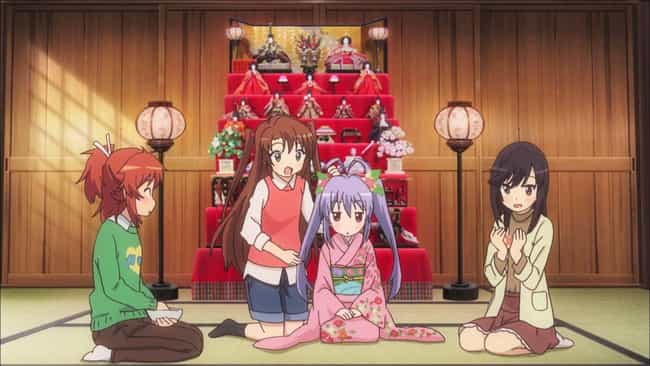 Yuru Camp gave us a slice of life story that really does the heart good. If you're looking for something that's equally about friendship and the not-so-typical every day of a group of characters, then add Non Non Biyori to your watchlist right now! Following the story of four girls, as they bring a sense of liveliness to their home, they always seem to be getting into something. Asahigaoka is extremely rural, which comes with its own set of problems including bored children. This show revolves around the different ways these four choose to make their own fun!

Is this a great next watch?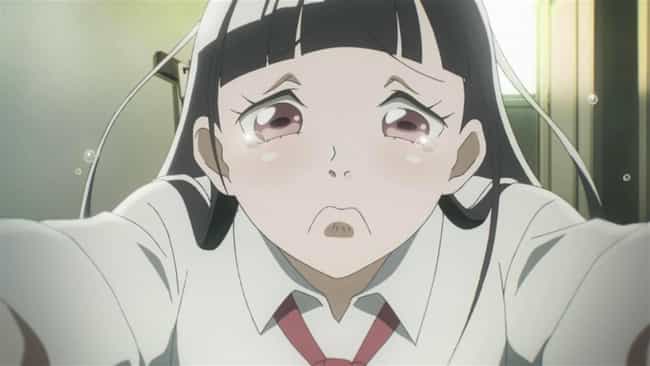 Making your dream happen is something a lot of main characters' stories are about, but there's something different about Shirase Kobuchizawa's. After her mother's disappearance in Antartica, she's dreamed of nothing more than going back. Mari, a second-year at the same high school, has feared that she's wasting away her youth by not doing anything. Even though she has grand dreams of doing something amazing, she also harbors fear and anxiety about failure. When these two meet, a decision is made; Mari is also going to go to the place further than the universe. Along the way, new girls with the same aspirations come along for the journey, and it's such a beautiful tale you'll feel as though you went on the adventure too!

Is this a great next watch?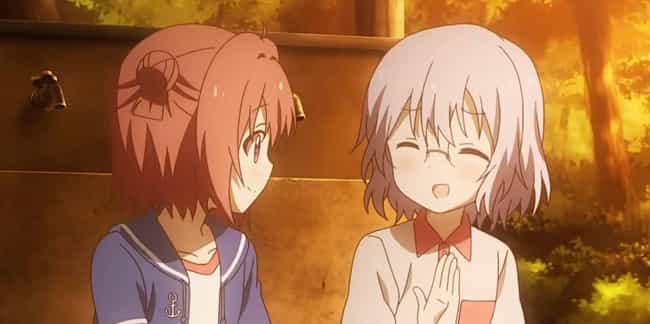 Didn't you love the camping vibe that Yuru Camp gave you? Usually, anime series that feature some kind of camping trip make it only one episode, but having a whole series revolve around it was pretty nice! Yuru Yuri Nachuyachumi! will have you feeling exactly the same way because it has many of the same themes; campfires included. When the Amusement Club finds a bunch of old camping equipment, the girls decide it's time to spend their summer vacation in the big outdoors. Another anime about camping and friendship, this is a perfect follow up to Yuru Camp!

Is this a great next watch?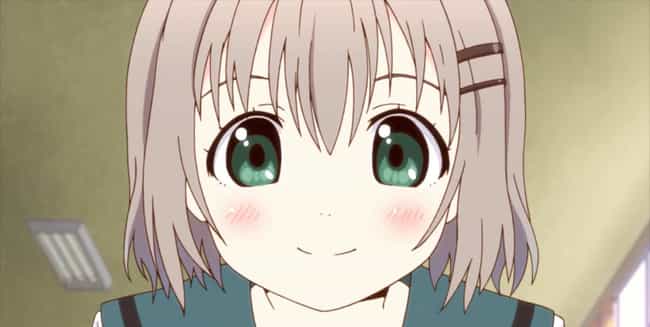 Want something you can easily binge watch in a day? Encouragement of Climb is perfect; not only is it very similar to Yuru Camp in that it has a very similar camping theme, but it also tells the story of passionate young girls who are true to themselves. Aoi Yukimura loves climbing and mountains, a perfect pairing. But after a horrific accident, she's been left terrified of heights, leaving the outside world alone as she tends to her indoor hobbies. Now lacking in socialization, the first-year high school student rekindles a friendship with an old climbing buddy, Hinata Kuraue. With her help, Aoi begins to find the joy she once had in climbing as well as making new friends and sharing new experiences.

Is this a great next watch?