Anime Underground
The 15 Best Anime Movies of 2019 You Shouldn't Miss

622 votes
217 voters
9.3k views
15 items
Every season, there are new and exciting anime series to get hyped about. While they can be easy to overlook, there are also full-blown anime films that are well worth your time and attention.
Some 2019 anime movies are self-contained stories that require no prior knowledge of any particular series. Makoto Shinkai's Weathering With You is a great example of this. But there are other films, like Fate/stay night Movie: Heaven's Feel - II. Lost Butterfly or Rascal Does Not Dream of a Dreaming Girl that are best appreciated with some prior knowledge - making them particularly exciting for fans of the parent series.
Which are the best anime movies of 2019? That's up to you! Vote up the anime films you enjoyed or are looking forward to, show the world what you think.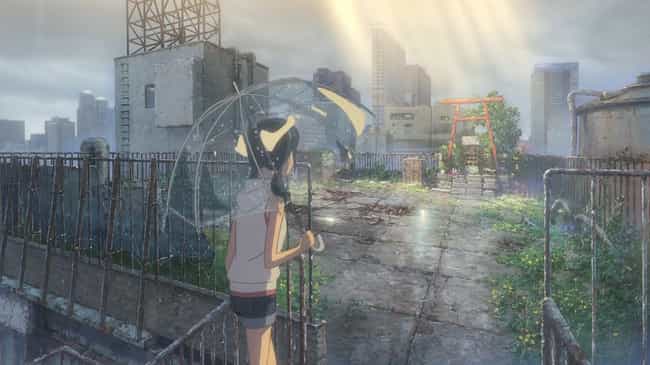 Air Date: July 19th 2019
Weathering With You may just be one of the most important films to come out this year. That's because it's directed by Makoto Shinkai, the man behind smash hits like Your Name and Garden of Words.
Weathering With You follows Hodaka, a high school freshman who has left home for Tokyo, but is struggling to support himself and make friends. While he eventually finds work at an occult magazine, his days are grey - literally. It seems to rain all the time as if predicting his future. His life changes when he meets a mysterious girl named Hina who possesses a singular power - the ability to control the weather.

Is this one of 2019's best anime films?
KonoSuba: God's Blessing on this Wonderful World! Crimson Legend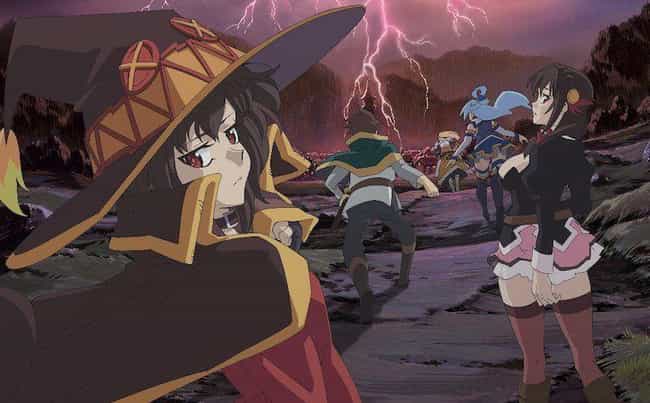 Air Date: August 30th, 2019
Not a lot of details about the first movie in the KonoSuba franchise have been revealed as of yet. So far, it seems like the plot will revolve around a mysterious letter that Megumin receives in the mail, which asks them to travel to the Crimson Demon Clan's village. On the way, they run into trouble. While the plot details are light, it's likely to be as hilarious as the show itself is.

Is this one of 2019's best anime films?
Violet Evergarden Side Story: Eternity and the Auto Memories Doll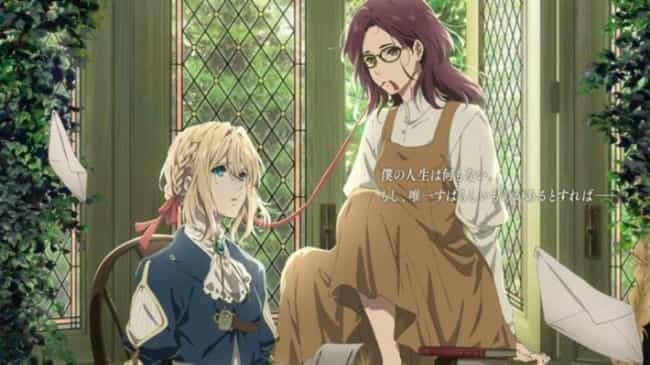 Air Date: September 6th, 2019
Kyoto Animation's beautifully animated series has received a side story ahead of the other scheduled movie, which is scheduled to debut in 2020. This side story is essentially an extended episode of the series. It follows Isabella York, a young heiress attending a fancy school that makes her feel trapped and miserable. Violet Evergarden is assigned as her personal tutor, and the two of them don't get along at first.
This film actually debuted in Germany in early August and will debut worldwide in September.

Is this one of 2019's best anime films?
Is It Wrong to Try to Pick Up Girls in a Dungeon?: Arrow of the Orion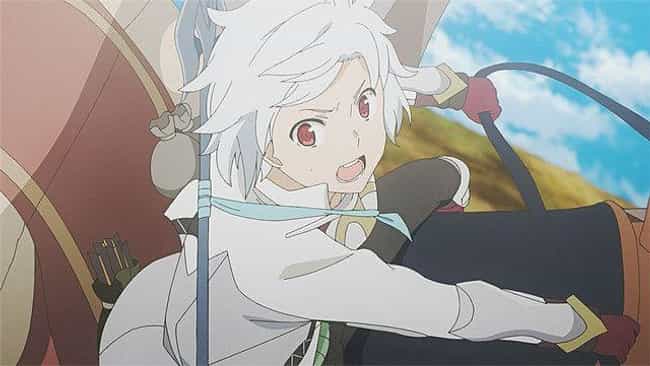 Air Date: February 15th, 2019
In order to deal with the looming threat of a dangerous monster, the goddess Artemis heads to Orario to choose a hero who is capable of taking it down. She doesn't choose the people who are known for their monster-fighting prowess - instead, she chooses Bell Cranel, an inexperienced warrior whose partner is a minor goddess. Will they be able to handle this oncoming threat?

Is this one of 2019's best anime films?