Anime Underground The 15 Best Anime Dating Sim Games You Should Be Playing

377 votes
185 voters
6.6k views
15 items
List Rules Vote up the best anime dating simulations that you play the most.
There's a certain charm to anime dating games; they give you a heavy element of romance, but also provide you with an interactive story that you can enjoy regardless of the characters you fall in love with. Dating simulations have been, traditionally, heavily associated with the anime genre, but in recent years there have been a variety of different styles to these games. If you love your waifus and husbandos, you're probably looking for anime dating video games that will give you 2D butterflies in your stomach!
We've got you covered with 15 of the best anime dating sim games you could possibly ask for.
Ranker may collect a commission from links on this page.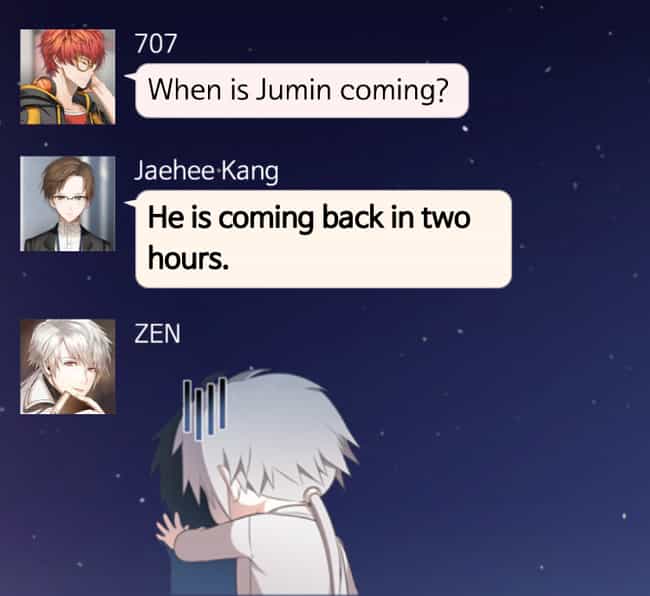 If you're looking for a dating sim that you can easily play on your phone, look no further! Mystic Messenger became a very popular phone app for a reason; this dating sim is highly interactive and utilizes the platform it's on to create a very encompassing experience. As the leading female protagonist, with a name of your choice, downloads a strange app that leads her to the apartment of a girl named Rika, the founder of a fundraising charity known as RFA. Now entered into a chatroom full of guys who worked with her, not only have you taken up the mantle as a helper in reviving the organization, but also finding out just what exactly happened to Rika.
Release: August 8, 2016
Developer: Cheritz
Genres (Video game): Romance, Visual Novel
Platform: Android, iOS

Is this a great anime dating simulation?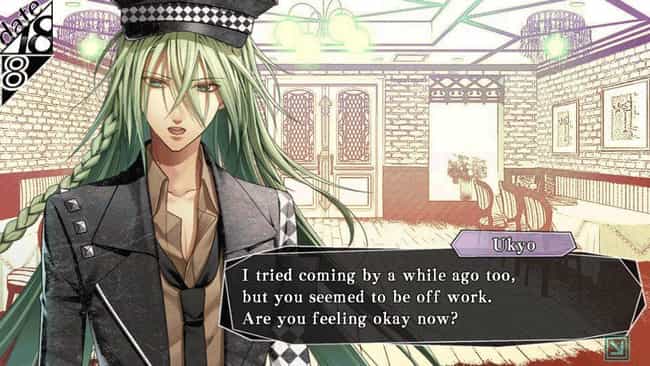 As with many other otome games, Amnesia allows the heroine to decide which character will be her primary love interest. Unfortunately, your character also seems to be missing many of her memories and is desperate to get them back. The fairy Orion, who can only be seen by the heroine, decides to help her find out just what exactly happened. Each interactive character is divided up into symbolic suits from card decks that will help the player decide which route they would like to go on; Heart, Diamond, Spade, Clover, and Joker. Each route has its own uniqueness that you'll be sure to enjoy!
Release: August 11, 2011
Developer: Idea Factory
Genres (Video game): Romance, Visual Novel
Platform: PlayStation Portable

Is this a great anime dating simulation?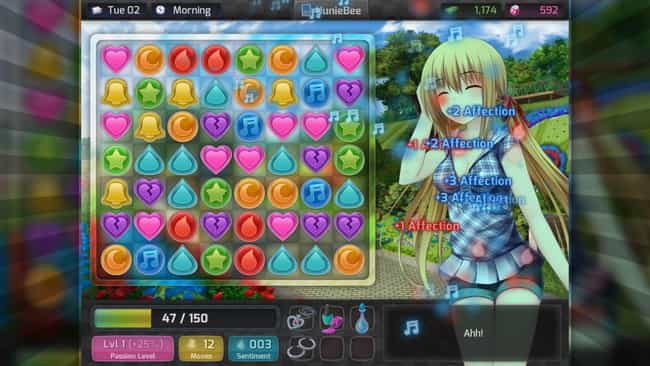 HuniePop is perhaps the most ecchi-themed dating sim on this list, but it's still regarded as a highly successful one nonetheless! The difference with this particular dating sim is that there's actually more of a gameplay component to it. Whereas many other popular dating games go into visual novel format, HuniePop actually has moments where you need to take the different women out on dates and play tile-matching games in order to win their affection. Please keep in mind that this game does have sexual undertones and should only be played by those of appropriate age!
Release: January 19, . 2015
Developer: HuniePot
Genres (Video game): Romance, Ecchi
Platform: Microsoft Windows, OS X, Linux

Is this a great anime dating simulation?
Sometimes, you just need a good otome game that's right there on your phone whenever you need it! The company Voltage makes a ton of interesting dating simulation games for you to choose from, but definitely check out 10 Days With My Devil first! After an astounding day full of good luck, you realize that it may not have been by coincidence; after all, your apartment caught on fire and you were definitely supposed to be in there. Destined to die, you've now been given a different option; to fall in love with a demon or angel! You can get this game through the Voltage Love 365: Find Your Story app.
Release: August 7
Developer: Voltage
Genres (Video game): Romance, Visual Novel
Platform: iOS, Android

Is this a great anime dating simulation?