Anime Underground
The 16 Most Underrated Anime From The Past 6 Years

3.3k votes
1.2k voters
33.5k views
16 items
List Rules Vote up the fantastic recent series that deserve a little extra attention.
The past five years have seen a surge of awesome anime, so it's only natural that some truly good shows got lost in the shuffle. While most anime fans have seen My Hero Academia and Food Wars!, not everyone is familiar with The Great Passage or Selector Infected WIXOSS.
There are tons of underrated anime from the last five years, and it's time these shows got the love they deserve. Whether a great show received lukewarm reviews or simply failed to attract the anime fandom enjoyed by more mainstream series, there are tons of amazing stories that far too many fans are missing out on.
back to page 1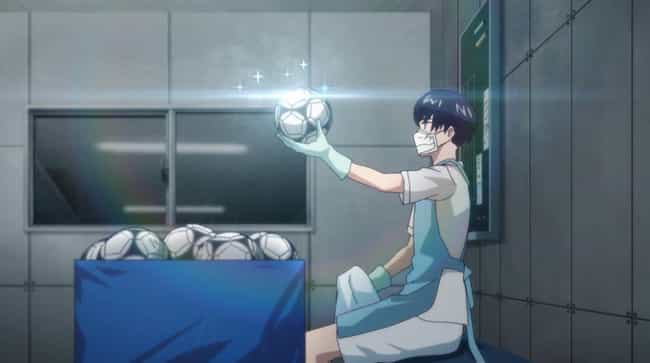 Clean Freak! Aoyama-kun is a silly sports show about a soccer genius named Aoyama who has an unusual problem: He's pathologically obsessed with cleanliness. Every day, Aoyama spends hours scrubbing soccer balls with a brush and power-washing the locker room. He can't touch other people without gloves and a face mask, and he refuses to eat food he didn't prepare himself.
The show is all about wacky hijinks, and includes everything from characters who play soccer with their butts to a virtual training camp set up by a rich kid. However, it's not afraid to get serious when weighty issues crop up in the story.
Aoyama-kun presents a character who obviously suffers from mental illness, points out how his disorder can be detrimental, then shows the character receiving love, despite his flaws. It's a weird show, but the story it tells is pleasantly refreshing.

Is this show underrated?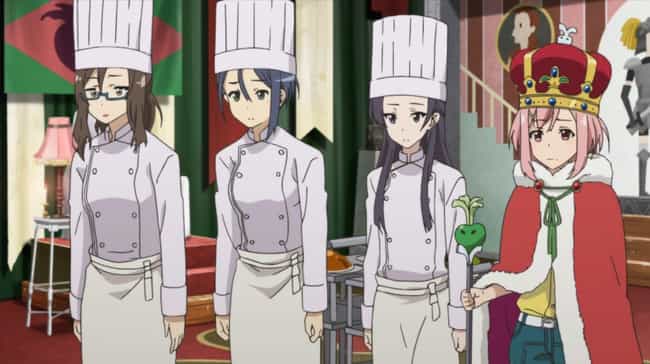 PA Works is renowned for creating workplace-based dramas. Typically, their shows cover recognizable professions, but Sakura Quest deals with the ins and outs of a job most people have never thought about. The 2017 anime stars Yoshino Koharu, a city girl who's brought on to serve as queen of the Chupakabura Kingdom. Despite the flashy moniker, it's actually a run-down tourist attraction in the agricultural town of Manoyama.
While the job may seem silly, Yoshino and her friends take it seriously, and they learn a lot about teamwork along the way. It's a heartwarming story you won't regret watching.

Is this show underrated?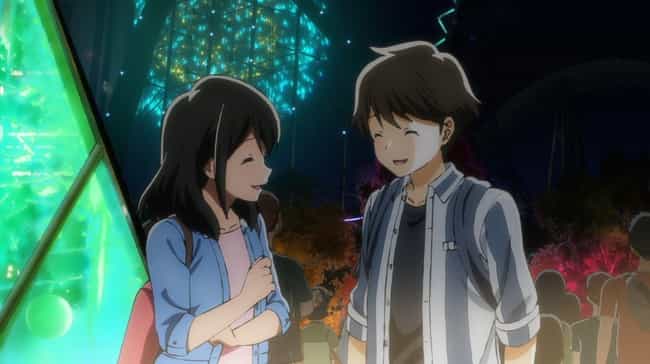 Tsuki ga Kirei is a sweet, slow-paced romance that doesn't rely on shocking plot twists or flashy animation. Instead, the 2017 anime series focuses on the development of its protagonists, Akane Mizuno and Kotaro Azumi.
Both characters act like real middle school students. They're embarrassed by their parents' well-meaning support, they get nervous about speaking in public, and their personalities are in a constant state of flux as they grow and mature.

Is this show underrated?
see more on Tsuki ga Kirei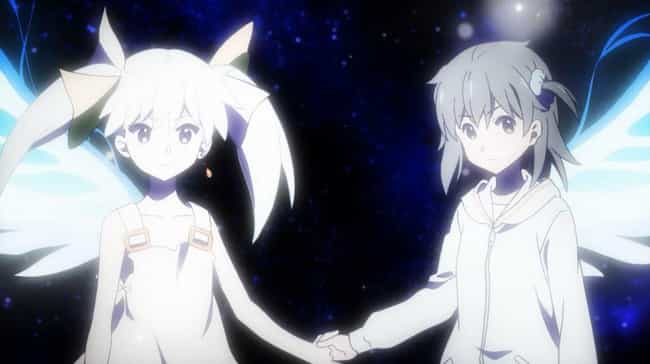 Judging by the popularity of One-Punch Man and Puella Magi Madoka Magica, modern anime fans seem really into genre deconstructions. For whatever reason, Selector Infected WIXOSS - a show that adds nuance and depth to the traditional card game anime model - does not enjoy the same prestige.
This is a shame, as the show is absolutely lovely. Unlike similar, more popular series, the characters actually have a legitimate reason to solve their problems with card games. Winning the titular game can make the victor's wishes come true, but playing carries a serious risk. If the heroes aren't careful, they could end up trapped inside the cards forever.
With beautiful art and just the right amount of tense consequence, this anime is well worth your time.

Is this show underrated?
see more on Selector Infected Wixoss