Anime Underground The 16 Most Underrated Anime From The Past 6 Years

2.8k votes
1k voters
28k views
16 items
List Rules Vote up the fantastic recent series that deserve a little extra attention.
The past five years have seen a surge of awesome anime, so it's only natural that some truly good shows got lost in the shuffle. While most anime fans have seen My Hero Academia and Food Wars!, not everyone is familiar with The Great Passage or Selector Infected WIXOSS.
There are tons of underrated anime from the last five years, and it's time these shows got the love they deserve. Whether a great show received lukewarm reviews or simply failed to attract the anime fandom enjoyed by more mainstream series, there are tons of amazing stories that far too many fans are missing out on.
Anime and terrorism don't cross paths too often. The global phenomenon thankfully isn't a daily reality in Japan. As such, the concept doesn't appear too often in anime. However, when it does show up, it's worth noticing. Terror in Resonance tells the story of Twelve and Nine, two escapees from the Settlement, an organization that experiments on children at the behest of the Japanese government. Fueled by revenge, the duo commits multiple unlawful acts while attempting to obtain an atomic device that they plan to use against the Settlement.
For the most part, the story provides a fascinating look at the motivations of insurgent groups. However, it occasionally loses its focus, which may explain why it's not universally renowned in the anime community.
Also Ranked
#89 on The Best Anime on Crunchyroll
#9 on The Best Psychological Thriller Anime of All Time
#79 on The Best Anime Soundtracks of All Time
#6 on 10+ Good Anime Similar to Death Note

Is this show underrated?
see more on Terror in Resonance
How to Keep a Mummy first aired in January 2018, but since its debut, it seems to have been largely forgotten. The super cute show follows a young boy named Sora Kashiwagi, who receives a strange package from his father: a miniature mummy that he nicknames Mii-kun.
As Mii-kun adjusts to life in Japan, Sora encounters a slew of delightful supernatural creatures. This anime doesn't have much of a plot, but it's beyond adorable.

Is this show underrated?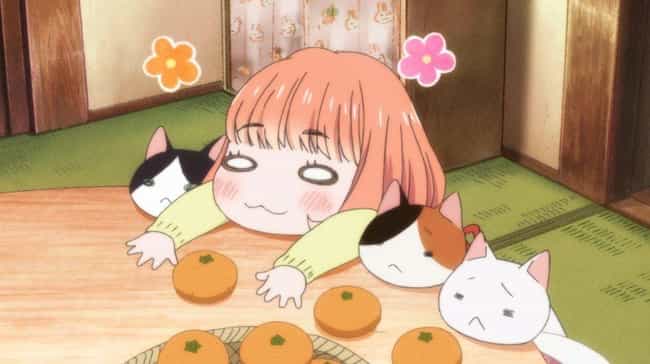 March Comes In Like A Lion is generally well-regarded, but it isn't regularly discussed in anime circles. Even though the story is centered on a shogi tournament, winning isn't especially important, which can be a turn-off for people who enjoy the hot-blooded suspense commonly found in competition-based anime.
Instead, the show takes a deep dive into the psychology of its protagonist, Rei Kiriyama. Rei is a lonely orphan who finds it hard to connect with others and feels guilty about succeeding due to his rough childhood. Over the course of the series, viewers come to understand Rei and get to see him make friends while trying to work through his problems.
The show couples nuanced character development with breathtaking art. Round, adorable cats provide relief from the story's most painful moments.
Also Ranked
#18 on 25+ Philosophical Anime That Will Make You Think
#26 on The Best Anime With Tournaments
#30 on The Best Anime Like The Disastrous Life of Saiki K.
#15 on The Best Anime Like Sweetness and Lightning

Is this show underrated?
see more on March Comes in like a Lion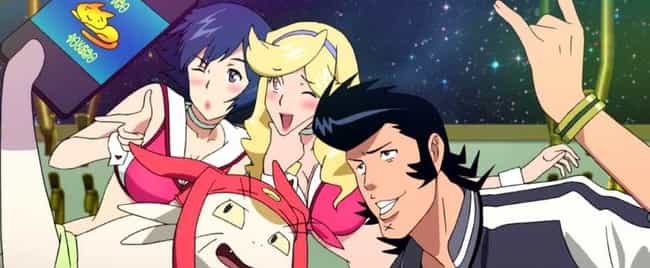 If JoJo's Bizarre Adventure, Pokémon, and Cowboy Bebop had a baby, the child would resemble Space☆Dandy, The titular Dandy travels across galaxies, capturing and registering new alien life. The art is psychedelic and fun, and because it's directed by Shinichiro Watanabe, the music is on par with his most famous creation, Cowboy Bebop.
While you'd be hard-pressed to describe it as a timeless masterpiece, Space☆Dandy deserves a little more attention than it has received.
Also Ranked
#38 on Which Anime Universe Would You Want To Live In?
#94 on The Best Adult Cartoon Shows in TV History
#35 on The Best Anime With Adult Protagonists
#4 on The Best Anime to Watch While You're Stoned

Is this show underrated?
see more on Space Dandy