Anime Underground
The 20 Best Quotes From Anime Villains

Updated November 26, 2018
10.8k votes
2.5k voters
80.7k views
20 items
List Rules Vote up the villainous quotes that best capture the antagonists' personas.
If there's one things villains are known for, it's monologuing. Big Baddies love to talk about their ingenious plans or dive into their dark pasts.
Anime villains are no different. They may not be spitting inspiring anime quotes, but they can certainly light a fire under your feet. In some cases, like when Stain admonishes Tenya Iida for his fixation on revenge in My Hero Academia, villains do offer solid advice.
When they aren't motivational, the best anime villain quotes often reveal insights into why the evil-doer commits heinous acts. Motivations range from depression brought on by childhood horrors, like Madara Uchiha from Naruto, to an understandable loathing for humankind as expressed by Knives Millions of Trigun.
Whether or not the villain is sympathetic, hearing what they have to say makes their position clear and adds depth to the plot.
back to page 1
Stain Has Good Advice For Tenya Iida In 'My Hero Academia'
"Forget about yourself for a second and try saving others. Don't wield your power for your own sake. Because getting trapped by your own hate and acting out of pure self-interest... makes you the furthest thing from a hero."
Stain may actively attempt to kill Tenya Iida, but that doesn't mean he won't offer the would-be hero some advice. Stain assaults Tenya's brother Tensei because the villain believes pro heroes are obsessed with money and fame, not true heroism.
Tenya goes after Stain in the name of revenge, but the warning from Stain sticks with him long after the battle is over.

Is this chillingly evil?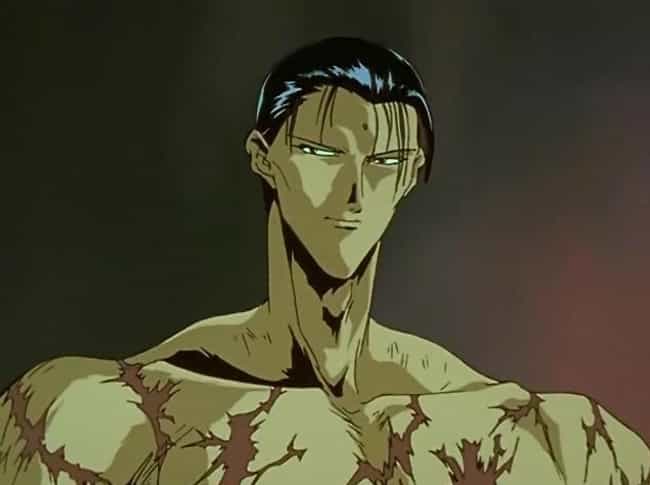 "Drop ink on the finest snow-white paper and it will inevitably absorb into black. Its purity demands it. Tainted men have immunities. Black does not absorb black."
Shinobu Sensui is a former spirit detective who was consumed by guilt after killing countless demons.
As a result, Sensui developed a severe case of multiple personality disorder, as well as a fierce loathing for human beings, including himself. He believes he's already tainted by evil, and therefore cannot get any worse.

Is this chillingly evil?
Donquixote Doflamingo Believes Might Makes Right In 'One Piece'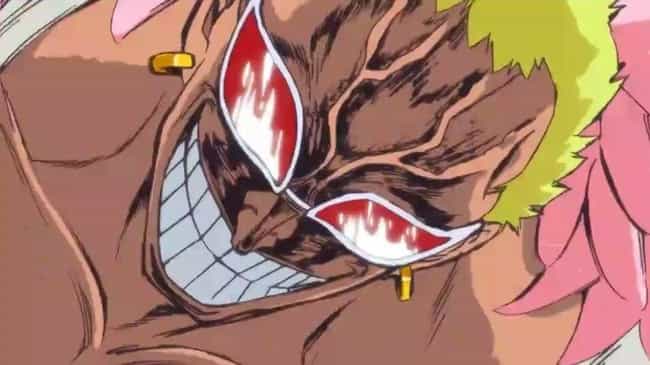 "Pirates are evil? The Marines are righteous? These terms have always changed throughout the course of history! Kids who have never seen peace and kids who have never seen war have different values! Those who stand at the top determine what's wrong and what's right! This very place is neutral ground! Justice will prevail, you say? But of course it will! Whoever wins this war becomes justice!"
This quote provides some major insight into the mindset of one of One Piece's most notorious villains, Donquixote Doflamingo. He's a sadistic, arrogant man who believes the strong have a right to make the rules, and the weak are welcome to die.

Is this chillingly evil?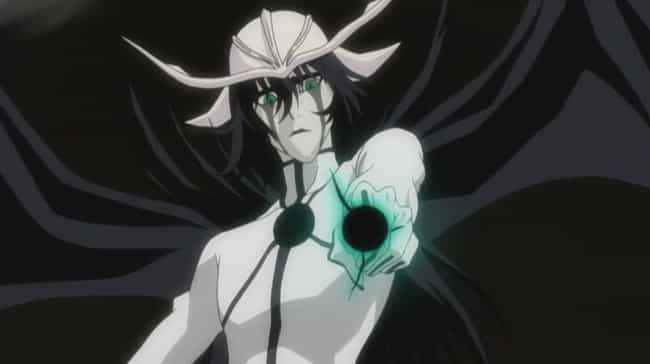 "Hearts, you say? You humans are always so quick to speak of such things. As though you carry your hearts in the very palms of your hands. But this eye of mine perceives all. There is nothing that it overlooks. If this eye cannot see a thing, then it does not exist. That is the assumption under which I have always fought. What is this 'heart?' If I tear open that chest of yours, will I see it there? If I smash open that skull of yours, will I see it there?"
Like many other great quotes from villains, this one offers a glimpse into the inner workings of the antagonist's mind. Ulquiorra Cifer is a cold, ruthless being who appears to have no sympathy for the suffering of others.
He doesn't understand emotions, either because he doesn't feel them or because he's so distanced from his own feelings he can't recognize them.

Is this chillingly evil?