Anime Underground
15 Great Anime With Virtually No Violence

905 votes
306 voters
9.1k views
15 items
List Rules Vote up the best examples of non-violent anime.
Anime can be awfully brutal, and that characterization causes people to wonder whether or not non-violent programs even exist. But there are actually plenty of shows that don't involve physical fighting or gore. So if a fan wishes to shy away from people assaulting each other, but still wants to experience an engrossing story, a great anime would be A Place Further Than The Universe or Space Brothers.
Even though it skips out on the ferociousness, non-violent anime isn't always appropriate for children. While many series are perfectly fine for young viewers, others contain mature themes that don't include physical fights. After The Rain is a strong example of this, dealing with a 17-year-old girl's crush on an older man. Others, like Shirobako, focus on the working life of adult characters, which would likely bore a young viewer.
back to page 1
This anime contains more sweetness than it does lightning. A recently-widowed father realizes he needs to start feeding his young daughter, Tsumugi, food that doesn't come from a convenience store. This prompts him to start learning how to cook with the help of one of his students. This heartwarming show features no violence whatsoever, just a lot of delicious meals, a realistically adorable little girl, and a little bit of sadness.

Is this a good non-violent series?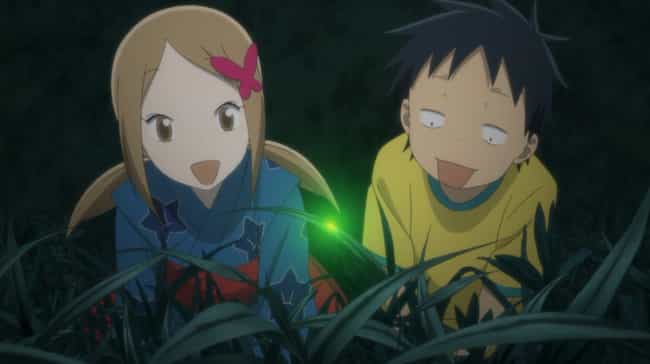 When 30-year-old Daikichi Kawachi's grandfather dies, the whole family is shocked to find out he left behind a six-year-old daughter, Rin Kaga. No one else in the family is willing to step up and care for the now orphaned girl, except for Daikichi, who must adjust to life as a single dad. Issues like finding affordable childcare, trying to maintain a dating life in a society that expects dads to have wives, and soothing a six-year-old through nightmares make for a compelling story that doesn't require gratuitous violence to carry it.

Is this a good non-violent series?
see more on Bunny Drop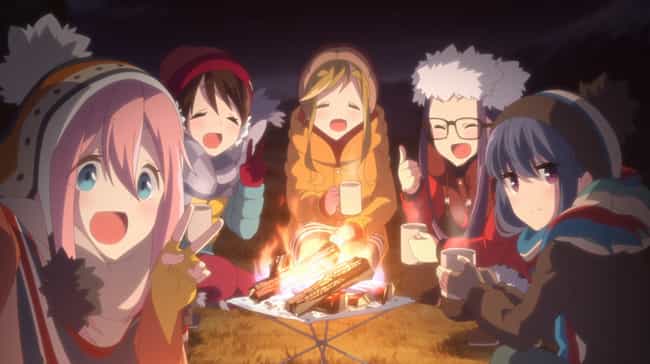 If you want to go camping, but don't want to deal with the inconvenience or the weather, then watching Laid-Back Camp might be your best option. This is an anime about a group of girls who take to the great outdoors, enjoying each other's company, eating delicious fire-cooked meals, and learning valuable survival skills.
Tripping and falling is a common occurrence in this anime, especially for Nadeshiko, but no one gets seriously hurt, and no one intentionally tries to hurt anyone else. This is a feel-good, educational anime that will leave you contemplating your own future camping trip.

Is this a good non-violent series?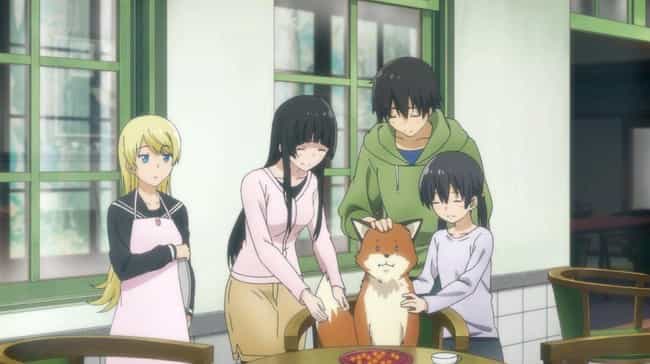 Joined by her black cat familiar Chito, 15-year-old Makoto Kowata embarks on a journey to learn about and master witchcraft. What follows is a combination of ordinary school life and whimsical magical adventures, including run-ins with fortune-telling dogs and screaming mandrakes. While some events are potentially dangerous (mandrakes are poisonous and can kill with their screams) nothing violent actually happens on this warm-hearted show.

Is this a good non-violent series?
see more on Flying Witch