Anime Underground
15 Great Anime With Virtually No Violence

Updated October 13, 2018
1k votes
355 voters
14.4k views
15 items
List Rules Vote up the best examples of non-violent anime.
Anime can be awfully brutal, and that characterization causes people to wonder whether or not non-violent programs even exist. But there are actually plenty of shows that don't involve physical fighting or gore. So if a fan wishes to shy away from people assaulting each other, but still wants to experience an engrossing story, a great anime would be A Place Further Than The Universe or Space Brothers.
Even though it skips out on the ferociousness, non-violent anime isn't always appropriate for children. While many series are perfectly fine for young viewers, others contain mature themes that don't include physical fights. After The Rain is a strong example of this, dealing with a 17-year-old girl's crush on an older man. Others, like Shirobako, focus on the working life of adult characters, which would likely bore a young viewer.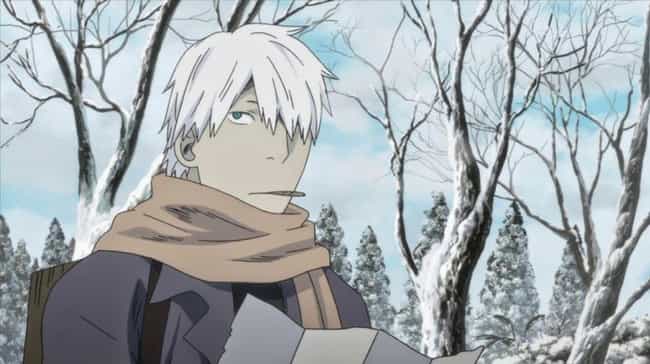 Mushi-shi is a gorgeously animated series about a world dominated by mushi, elemental life forms with magical abilities that range from creating sentient swamps to granting psychic powers to human hosts. In each episode, Ginko solves problems created by these creatures, and learns more about them. Because mushi can occasionally be dangerous to humans, this anime isn't completely without violence. However, its quiet mood and emphasis on harmony with nature nicely offset those brief moments of conflict.
Is this a good non-violent series?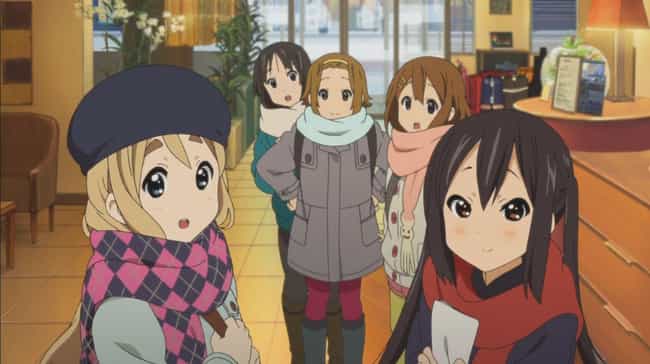 K-ON! is an example of the slice-of-life genre, and there's nothing violent about it. When amateur guitarist Yui Hirasawa joins the Light Music Club, she has no musical skill. Her fellow club members aren't thrilled, but if they want to keep the club from being disbanded, they'll have to show their new member the ropes. While creating music, the club members form meaningful friendships and learn to express themselves through art.
Is this a good non-violent series?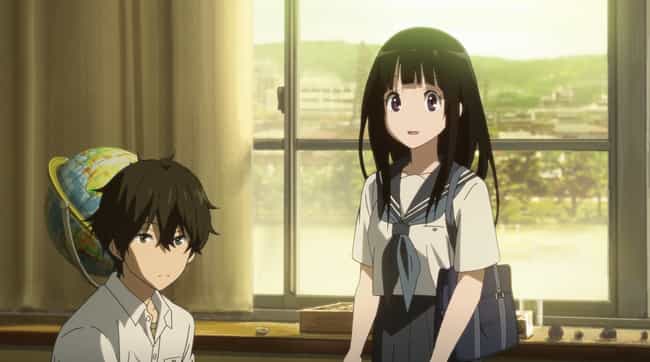 Not every mystery needs to be a blood-soaked murder case. Sometimes, as is the case with the mysteries solved by the Classics Club in Hyouka, the mysteries can be low key but still entertaining. They investigate a ghost haunting a hot spring, the reason why a student gets called to the office, and other subjects that are charming enough to drive the plot.
But the true power behind Hyouka lies in its characters. Houtarou Oreki is passive, lazy, and largely indifferent to the world around him, but Eru Chitanda's infectious enthusiasm forces him to re-evaluate his approach to life.
Is this a good non-violent series?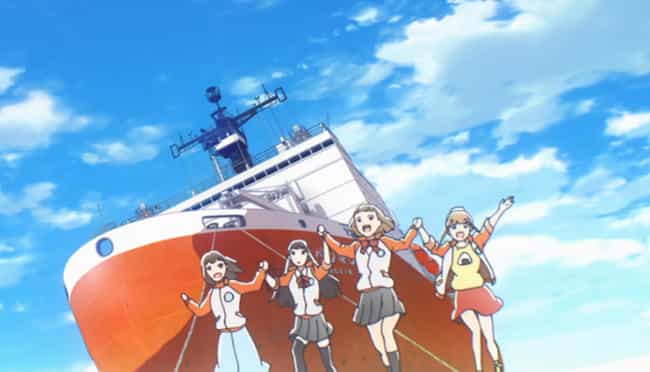 Mari Tamaki doesn't want to let her teen years pass by her without taking advantage of her youth, but anxiety is holding her back. When she meets Shirase Kobuchizawa, a classmate who is determined to go to Antarctica, she feels inspired to join her. Unless you count roiling waves powerful enough to induce seasickness, frigid weather, or other hazardous Antarctic conditions, there's no violence in this anime. It doesn't need it; the nuanced coming-of-age story and unique setting are more than enough to sustain this anime.
Is this a good non-violent series?