Film

The Best Annabelle Wallis Movies

71 votes
17 voters
1.6k views
10 items
List Rules Vote for your favorite movies, regardless of critic reviews or how big the role was.
List of the best Annabelle Wallis movies, ranked best to worst with movie trailers when available. Annabelle Wallis's highest grossing movies have received a lot of accolades over the years, earning millions upon millions around the world. The order of these top Annabelle Wallis movies is decided by how many votes they receive, so only highly rated Annabelle Wallis movies will be at the top of the list. Annabelle Wallis has been in a lot of films, so people often debate each other over what the greatest Annabelle Wallis movie of all time is. If you and a friend are arguing about this then use this list of the most entertaining Annabelle Wallis films to end the squabble once and for all.
If you think the best Annabelle Wallis role isn't at the top, then upvote it so it has the chance to become number one. The greatest Annabelle Wallis performances didn't necessarily come from the best movies, but in most cases they go hand in hand.
The list you're viewing is made up of different films like Diana: Last Days of a Princess and Right Hand Drive.
"This list answers the questions, "What are the best Annabelle Wallis movies?" and "What are the greatest Annabelle Wallis roles of all time?"
Diana: Last Days of a Princess
Diana: Last Days of a Princess is a television movie broadcast in the United States by TLC on August 12, 2007 and subsequent dates. It also has aired on Five, UKTV History, UKTV Drama in Great Britain, RTÉ in Ireland, ProSieben in Germany, TF1 in France, RTP in Portugal, Channel 7 Australia, Channel One in Russia, JIM in Finland and the History Channel in India. The film purports to be a fairly accurate account of the last two months in the life of Diana, Princess of Wales, leading up to her death on August 31, 1997. It is a mix of scripted scenes, actual news footage, and recent interviews with some of the principals present during the period portrayed, including Mohamed Al-Fayed and ...more on Wikipedia
Actors: Annabelle Wallis
Initial Release: 2007
Directed by: Richard Dale
Agree or disagree?
W.E. is a 2011 British romantic drama film co-written and directed by Madonna. It stars Abbie Cornish, Andrea Riseborough, Oscar Isaac, Richard Coyle, and James D'Arcy. The screenplay was co-written by Alek Keshishian, who previously worked with Madonna on her 1991 documentary Truth or Dare and two of her music videos. The film was panned by critics and a box office bomb, returning only a small fraction of its budget in box office revenue. The film tells the story of two women separated by more than six decades. In 1998, lonely New Yorker Wally Winthrop is obsessed with King Edward's VIII's abdication of the British throne for the woman he loved, American divorcée Wallis Simpson. But Wally's ...more on Wikipedia
Actors: Natalie Dormer, Abbie Cornish, Katie McGrath, Oscar Isaac, Andrea Riseborough, + more
Initial Release: 2011
Directed by: Madonna
Agree or disagree?
see more on W.E.
Right Hand Drive is a 2009 comedy-drama film written and directed by Mark Kalbskopf. ...more on Wikipedia
Actors: Annabelle Wallis, Laura Donnelly, Nancy Baldwin, Valmike Rampersad, Phil Pritchard, + more
Initial Release: 2009
Directed by: Mark Kalbskopf
Agree or disagree?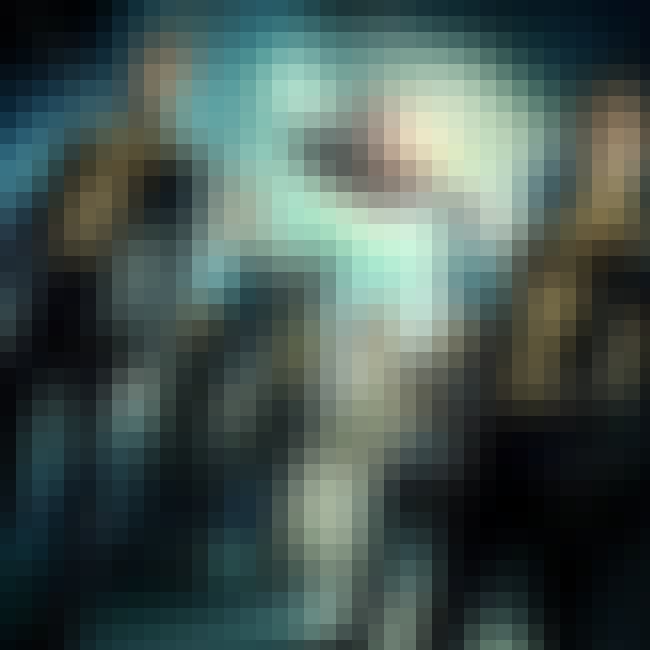 X-Men: First Class is a 2011 American superhero film, based on the X-Men characters appearing in Marvel Comics. It is the fifth installment in the X-Men film series. It serves as a prequel to the original trilogy. The film was directed by Matthew Vaughn and produced by Bryan Singer. The story is set primarily in 1962, and focuses on the relationship between Professor Charles Xavier and Erik Lehnsherr / Magneto, and the origin of their groups—the X-Men and the Brotherhood of Mutants, respectively. ...more on Wikipedia
Actors: Jennifer Lawrence, Hugh Jackman, Michael Fassbender, January Jones, Rebecca Romijn, + more
Initial Release: 2011
Directed by: Matthew Vaughn
Also Ranked
#7 on The Best Superhero Movies Ever Made
#8 on The Greatest Comic Book Movies of All Time
#6 on The Best Superhero Movie Sequels
#50 on The Best Adventure Movies

Agree or disagree?
see more on X-Men: First Class