Makeup Junkie
The Best Anti-Aging Moisturizer

452 votes
196 voters
89.7k views
15 items
The best anti-aging moisturizer can help improve the look of your skin. Not only that, but the right anti-aging moisturiser can also prevent the formation of fine lines and wrinkles. If your skin is sun-damaged, for instance, the right cream that help to lessen the appearance of those pesky lines that age you way beyond your years. I've listed what I believe are some of the best anti-aging moisturizers on the market today, including both day and night creams. See a favorite that works great for your skin? Vote it up. And if you've tried one (or more) of these moisturizers and didn't feel that it did the trick, vote it down.
What are the best anti aging moisturizers? Choosing the best anti-aging moisturizer or cream can definitely be confusing. With so many choices, how do you know what to pick? The basics: Look for a good every day anti-aging moisturiser that offers excellent all-day hydration without being too heavy or greasy (this can clog pores and give you the wrong kind of glow!).
Anti-aging skin care doesn't stop at night, however. Be sure to select a quality anti-aging night cream as well. Look for key anti-aging ingredients like Retinol (Vitamin A: great for wrinkles) hyaluronic acid (helps to plump up wrinkles and fine lines) and antioxidants to fight skin-damage and help skin repair itself. Retinol, in particular, is fantastic, because it helps skin produce more collagen. If you're just starting out with Retinol, go easy: skin could get irritated. Start out using the anti-aging moisturizer with Retinol every other day. Once your skin gets 'used' to the Retinol, you can begin using daily.
If you're looking for more great skin care products, check out these lists of the
best overall facial moisturizers,
moisturizers for men,
sunscreens,
self tanners,
lip gloss
and
lip balm.
Ranker may collect a commission from links on this page.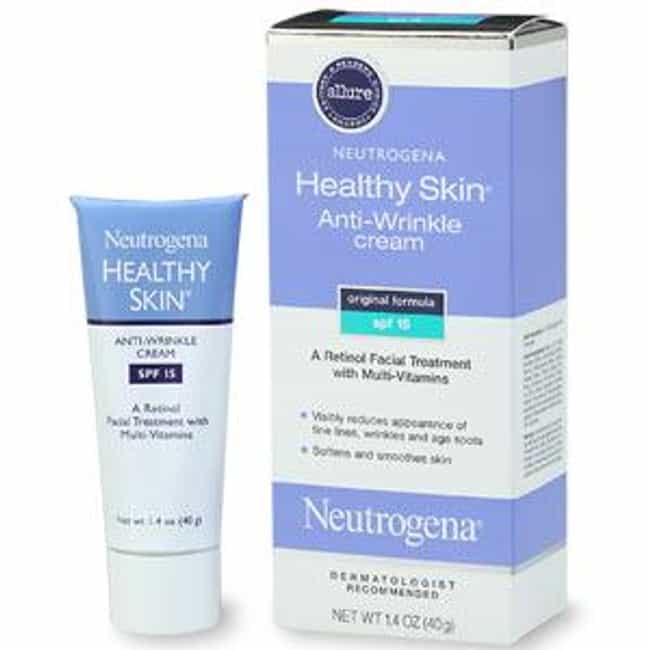 Neutrogena's Healthy Skin line is, quite simply, phenomenal. The Anti-Wrinkle Cream is one of the best in this line, offering great wrinkle-fighting protection in a lightweight moisturizer. There's little fragrance (always a plus) and the cream goes on smoothly. It's relatively inexpensive, too, and with ingredients like Retinol (a must) and hyaluronic acid (to plump wrinkles), it's a true bargain. If you want sun protection, try the formula with SPF 15. Neutrogena's Healthy Skin Anti-Wrinkle Night Cream is also fantastic!
Price: $12.99
Olay Complete All Day Moisture Lotion is one of those great facial moisturizers that continues to be incredibly popular year after year. Olay has managed to create a face lotion that is economical, effective and great for sensitive skin. The SPF 15 formula can't be beat. The formula isn't too heavy and it's also not too light - it's great for those looking for a good daily age-fighting moisturizer that won't break the bank.
Price range: $9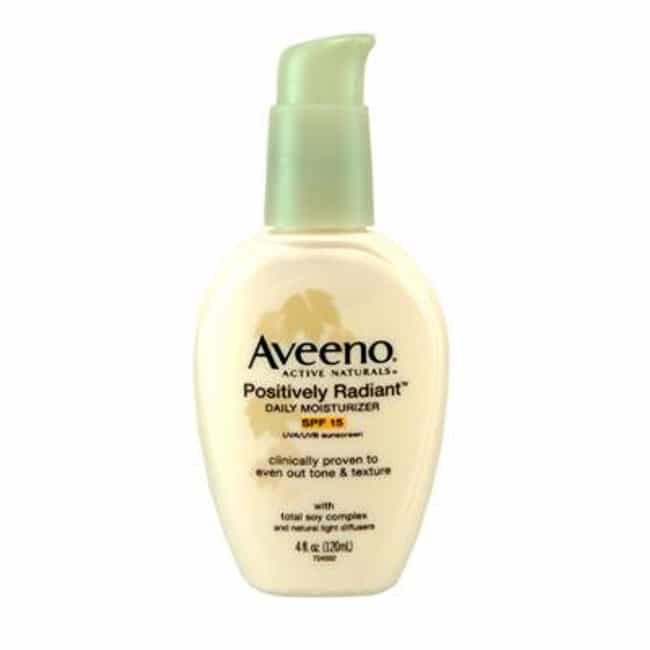 Aveeno makes great body lotions, so it's no surprise that the company's anti-aging facial moisturizer is so popular. Packed with beneficial soy, Aveeno's Positively Radiant Daily Moisturizer with SPF 15 helps to even skin tone and gives skin a healthy glow. Great if you have especially dry skin - though it might be a bit too heavy for those with oily and/or acne-prone skin.
Price range: $14 to $18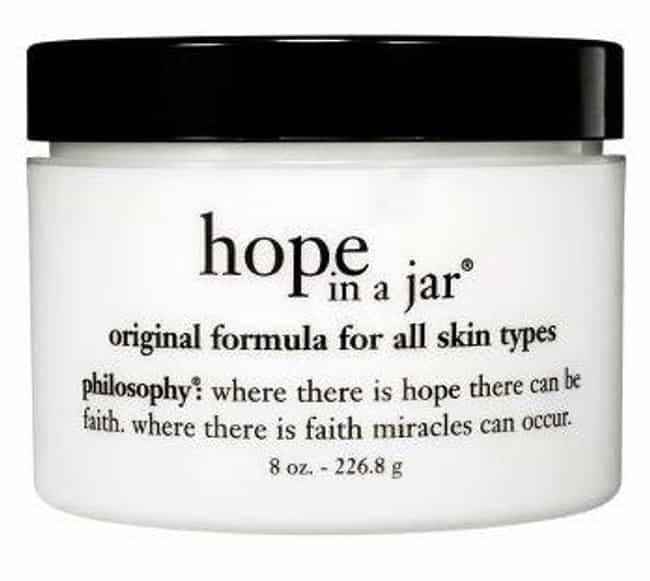 Philosophy's Hope in a Jar (or Hope in a Bottle) is one of the company's most popular products -- and with good reason. This lightweight skin cream offers fantastic anti-aging ingredients that help to smooth fine lines and wrinkles. Over time, this formula can also help even the skin tone, leaving behind nothing but radiant skin.
Price range: $38 to $105