Anime Underground
The Best Assassin Anime of All Time

10.9k votes
3.4k voters
212.7k views
29 items
List of the best assassin anime, voted on by Ranker's anime community. This may not be the most popular genre of Japanese animation, but all of these shows are worth checking out if you're looking for something new to watch. This poll includes video clips of each show, so if you haven't seen one you can watch it right here on this page. Explore the underground world of professional eliminators as they stalk their prey, inching closer and closer toward their next targets. The shows that are listed may have different sub-genres, but they're all about taking out people for money in one way or another.
List ranges from Future Diary to Darker than Black: Gemini of the Meteor, plus much more. What is the greatest assassin anime of all time? Scroll down and find out for yourself!
back to page 1
Nitroplus and Kadokawa Shoten have adapted the story, from the visual novel game created by Nitroplus, and distributed by Hirameki International, into an anime series produced by Bee Train under the direction of Koichi Mashimo, titled Phantom: Requiem for the Phantom. The series went on air on April 2, 2009. The series is about a Japanese national who gets kidnapped by an assassin syndicate called Inferno after he had personally witnessed an assassination while visiting the United States. ...more on Wikipedia
Is this the best?
see more on Phantom: Requiem for the Phantom
Sakurakouji Sakura is a girl who appears modest and graceful but in reality is skilled in martial arts. After witnessing a boy burning people with his blue flame, she is startled to see that the same boy is a transfer student, Oogami Rei. Oogami is a Code Breaker, one who does not exist. He is a seemingly cold-blooded killer who follows the principle of an eye for an eye, to use evil against evil. Convinced that killing is not right, Sakurakouji sets out to stop him and penetrate his icy heart. ...more on Wikipedia
Is this the best?
see more on Code:Breaker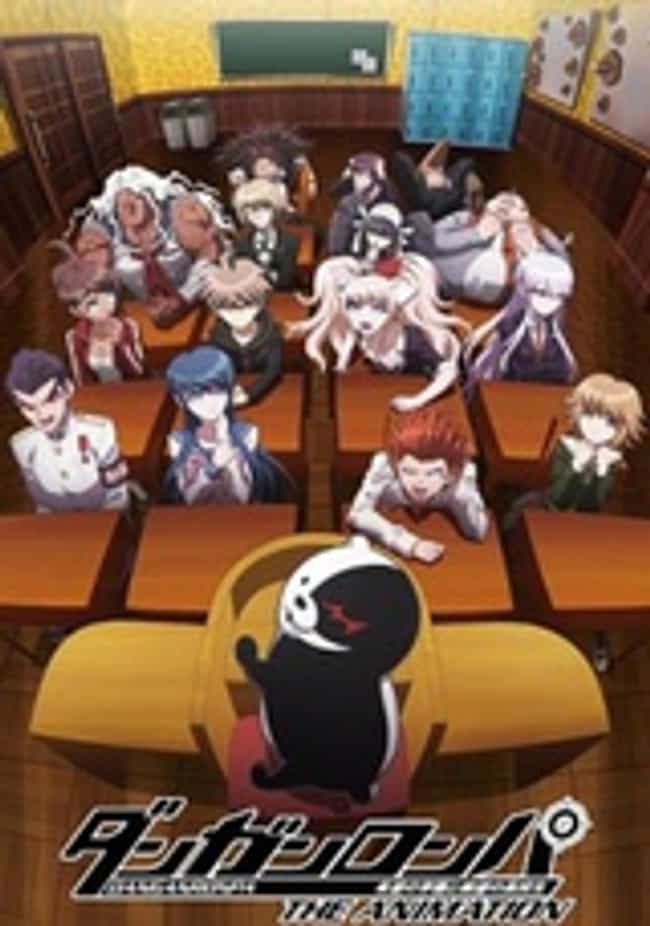 Danganronpa: The Animation is a 2013 anime television series based on Spike Chunsoft's mystery video game, Danganronpa: Trigger Happy Havoc. The anime is directed by Seiji Kishi. The 13-episode series aired in Japan between July 4 and September 26, 2013 ...more on Wikipedia

Is this the best?
see more on Danganronpa The Animation
Darker than Black: Gemini of the Meteor
Is this the best?