Anime Underground
14 Good Anime Recommendations For Atheists

927 votes
244 voters
5.8k views
14 items
List Rules Vote up the series that atheists will get the most out of.
Religion crops up surprisingly frequently in anime storylines—and not just religions common to Japan. Religious figures in anime appear quite frequently, with Christian motifs and themes coexisting alongside depictions of Eastern religions.
Though religious viewers may certainly appreciate these shows, some anime that deal with religion will probably resonate most with atheists.
What elements tend to appear in anime for atheists? In some cases, series feature irreverent or critical depictions of religious viewpoints. Other atheist anime simply don't address religion at all, even in contexts where a more religiously-minded series might include it.
If you don't subscribe to religious beliefs, add these anime to your watch list.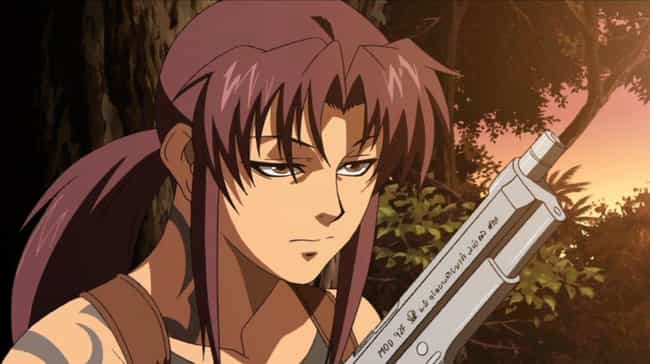 In a mercenary-laden world where violence and money make things happen, Black Lagoon appears to support an atheistic worldview. Revy used to believe in God, but stopped after she suffered beatings by the police for no reason.
No one came to help Revy because the circumstances of her birth made the world see her as unimportant. She began to see finance and power as more influential than any sort of divine force.
Revy's never proven wrong—no divine force intervenes in her life, but her combat skills and cash flow rarely fail her.

Is this a good anime for atheists?
see more on Black Lagoon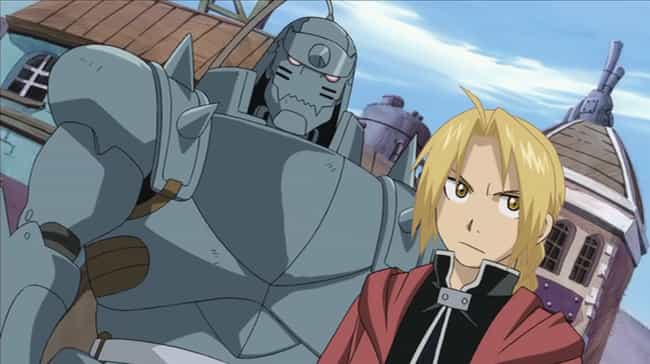 Though not mutually exclusive, science and religion often find themselves at an impasse with one another. Sometimes, science serves as a reason for atheistic beliefs.
In the world of Fullmetal Alchemist, people classify alchemy like a scientific discipline, not a form of magic. Specific laws govern it, and it requires diligent training to master. What's more, the show features characters who express agnostic or atheistic views, including the protagonist, Edward Elric.
Though some might interpret the Truth or the Eye of God as confirmation of religious beliefs, these are still approached as a matter of scientific inquiry and don't necessarily contradict atheism.

Is this a good anime for atheists?
see more on Fullmetal Alchemist: Brotherhood
The Saga Of Tanya The Evil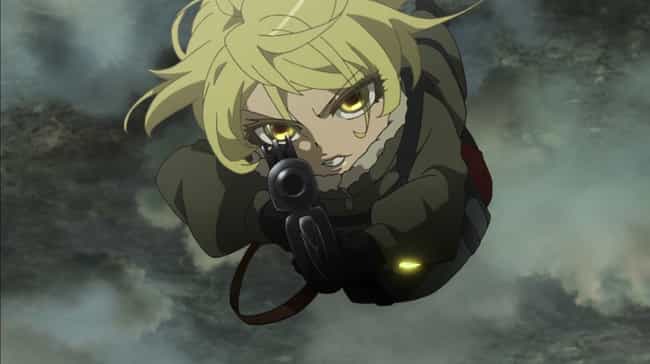 The Saga Of Tanya The Evil is one of the few anime that's specifically about atheism. When a Japanese salary man questions the existence of God, a malevolent individual called Being X – who claims to be god – reincarnates them as an impoverished little girl in a war-torn country in hopes that suffering will cause them to accept God.
Instead, this person – now named Tanya Degurechaff – dominates their new society, joining the military and quickly becoming one of its most powerful members. They retain their atheism, and are even less inclined to believe in or worship God.
Though many of Tanya's actions are undoubtedly evil, it's hard not to root for them, and Being X comes off as a cruel antagonist who isn't an actual god.

Is this a good anime for atheists?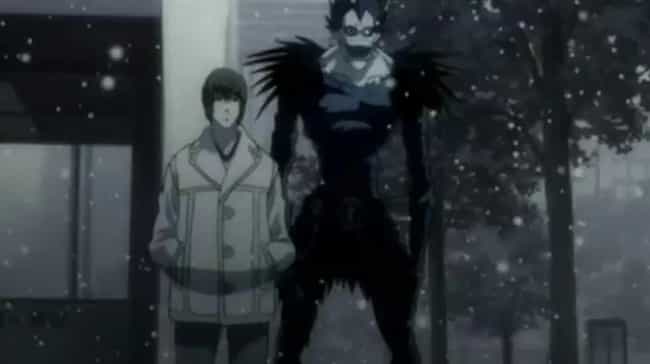 Gods exist in the world of Death Note, but they're not like the gods most religions worship.
Instead, their sole purpose lies in killing humans to extend their own lifespans. They have little interest in moral questions, and few opinions about what humans should do—though exceptions like Rem exist.
What's more, despite the presence of gods, there is no afterlife of any kind in Death Note, which lines up nicely with the typical atheist viewpoint. For all its supernatural elements, Death Note mainly showcases the impact of morality on a person's life.

Is this a good anime for atheists?
see more on Death Note