Culture
Audible's Best Original Dramas, Ranked

31 votes
13 voters
1k views
20 items
List Rules Like 'radio plays' of yesteryear, these original dramas are full stories made to be heard, available only on Audible. Vote up the best must-listen performances.
According to Audible, an Audible Original Drama is "TV for your ears." Written by the best working storytellers from a wide array of mediums, the best Audible Originals are highly produced podcasts that take audio-based stories to new heights. Whether you want informative and educational or salacious, hilarious, and addictive, the amount of great Audible Originals out there is staggering, so you're sure to find something you like. There are full cast performances of comedies such as Kate McKinnon's Heads Will Roll and even Audible Escapes like The Bridge Kingdom, which offers a softer romantic tale. There are even Audible Original Dramas for kids and the whole family, such as the musical I'm From The Sun and the sci-fi story Zero G. You can even listen to beautifully produced continuations of your favorite franchises like The X-Files or Alien.
With recognizable voices from your favorite celebrities at the helm and some of the greatest writers in entertainment - both current and classics - behind the scenes, the best Audible original dramas play with your senses despite only needing an ear or two to be heard. If you try Audible you get two free audiobooks - which means you can dive right into enjoying these Audible Originals. So why not pop in your earbuds, close your eyes, and vote up the best original dramas from Audible?
Ranker may collect a commission from links on this page.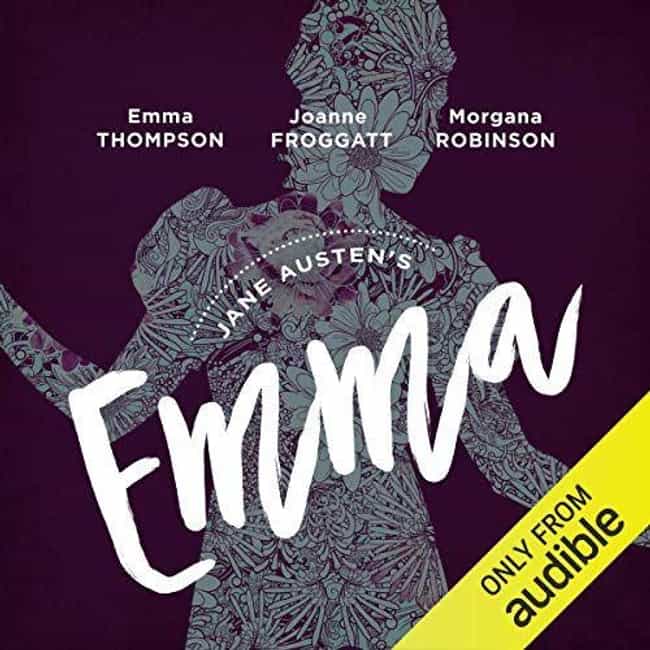 Cast: Emma Thompson, Joanne Froggatt, Isabella Inchbald, Aisling Loftus, Joseph Millson, Morgana Robinson.
Emma is perfectly content with her life and sees no need for either love or marriage; nothing, however, delights her more than matchmaking her fellow residents of Highbury. But when she ignores the warnings of her good friend Mr. Knightley and attempts to arrange a suitable match for her protegee Harriet Smith but her carefully laid plans soon unravel and have consequences that she never expected.
Length: 8 hours and 21 minutes.
Author: Jane Austen
First Published: 1815-12
Genres (Book): Romance novel, Children's literature, Comedy of manners, Fiction, Comedy, + more

Is this a great listen?
see more on Emma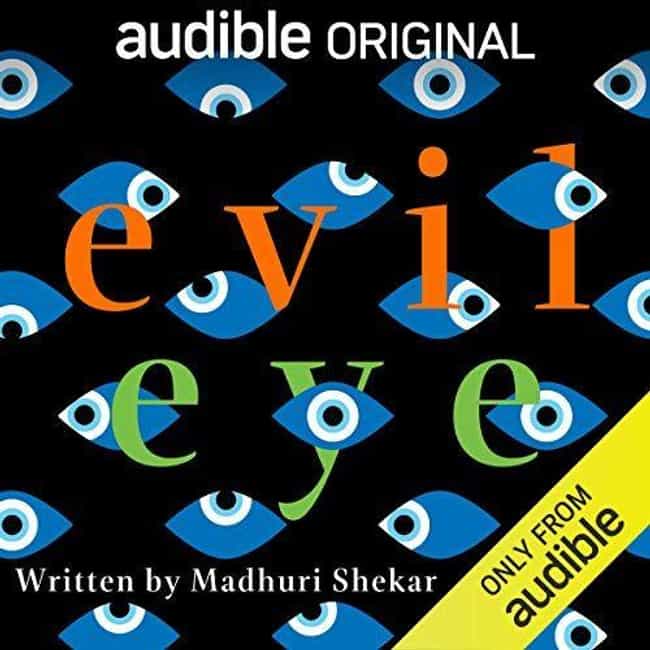 Cast: Nick Choksi, Harsh Nayaar, Annapurna Sriram, Bernard White, Rita Wolf.
Usha is convinced that the Evil Eye, a curse that brings continuous misfortune, was cast upon her daughter, Pallavi, in the womb. What else could have possibly left her driven, career-oriented daughter edging closer and closer to 30 without a prospective husband?
Length: 1 hour and 38 minutes.
Author: Madhuri Shekar
First Published: 2019
Genres (Book): Supernatural Thriller

Is this a great listen?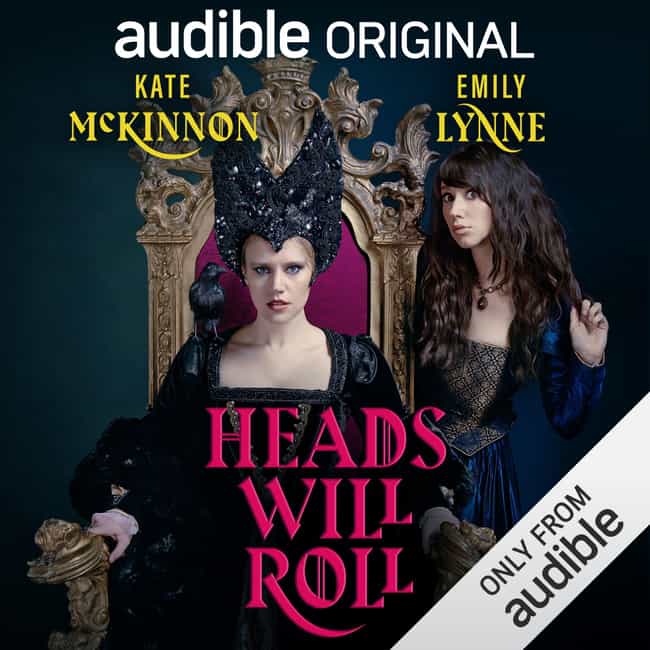 Cast: Kate McKinnon, Emily Lynne, Tim Gunn, Meryl Streep, Peter Dinklage, with a full cast.
Friends Queen Mortuana of the Night Realm and her ditsy raven minion JoJo must journey to find the "Shard of Acquiescence", which will put down the rebellion and save the throne from a peasant uprising. Their journey tests their friendship as they encounter everything from sensitive generals and whiny behemoths to princes with bird fetishes - and even the notion of democracy.
Length: 4 hours and 6 minutes.
Author: Kate McKinnon
First Published: 2019
Genres (Book): Humorous Fiction

Is this a great listen?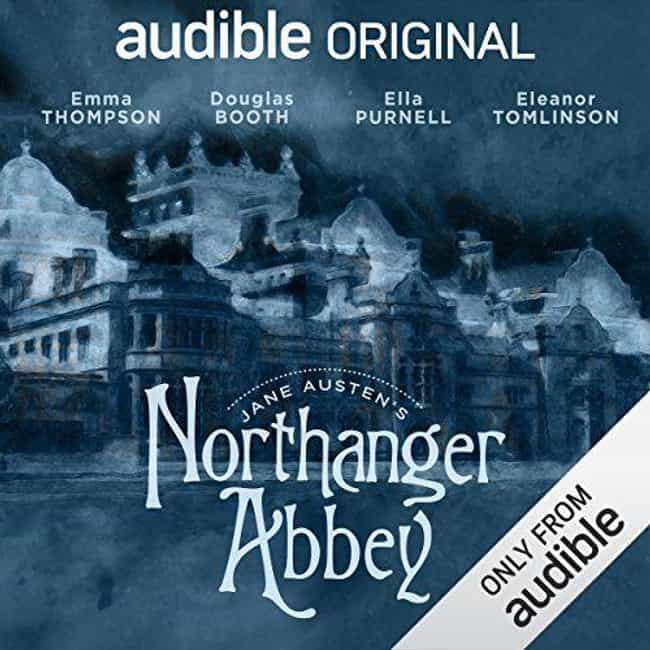 Cast: Emma Thompson, Douglas Booth, Eleanor Tomlinson, Ella Purnell, Jeremy Irvine, Lily Cole.
A coming-of-age tale for the young and naïve 17-year-old Catherine Morland, Northanger Abbey takes a decidedly comical look at themes of class, family, love, and literature. Reveling in the sensationalist - and extremely popular - Gothic fiction of her day, the story follows Catherine out of Bath to the lofty manor of the Tilneys, where her overactive imagination gets to work constructing an absurd and melodramatic explanation for the death of Mrs. Tilney, which threatens to jeopardize her newly forged friendships.
Length: 6 hours and 6 minutes.
Author: Jane Austen
First Published: 1817-12
Genres (Book): Romance novel, Satire, Fiction, Reference, Gothic fiction

Is this a great listen?
see more on Northanger Abbey