Entertainment
The Best TV Shows To Leave On In The Background

3.1k votes
865 voters
53.1k views
18 items
List Rules Vote up your favorite shows to mostly ignore.
When it comes to TV shows that are perfect to leave on as background noise while doing other things, everyone has their favorite. Maybe it's a show you've already seen several times through, a series with nice background music, or a reality competition you're not particularly invested in. There's one thing that the best background TV shows have in common, though: they provide mindless entertainment. You can watch while folding laundry, working from home, checking Instagram, or trying to fall asleep. Plus, if you focus on something else for a while and your mind wanders, you won't really end up missing too much of the action.
We're not talking greatest shows of all time here. With some shows, you have to be actively engaged throughout to make sure that you don't miss any tiny detail that might prove crucial later on. Think Lost, Game of Thrones, Fringe, The Wire. Meanwhile, there are other shows that are just so bad that you can't even stomach the idea of half-watching. You know - where you roll your eyes and ask yourself why they haven't been canceled yet. The best shows to watch while doing anything else but watching, however, are somewhere in the middle. You don't have to be too involved, but you still enjoy their novelty. What're your top picks?
back to page 1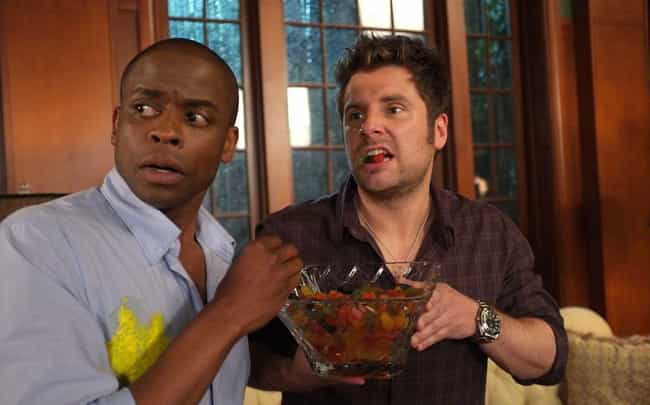 What it is: A comedy about a consultant for the Santa Barbara Police Department who poses as a psychic and solves crimes with his overly cautious best friend.
Why it's perfect background TV: The jokes are hilarious, but the cases of the week aren't necessarily compelling. However, we recommend you give this show your full attention at least from time to time - it may surprise you.
Actors: James Roday, Dulé Hill, Timothy Omundson
Premiered: 2006
Number of Seasons: 6
see more on Psych
What it is: A sitcom following a group of socially awkward geeks and their attractive next-door neighbor.
Why it's perfect background TV: It's mostly funny, but it's not the end of the world if you miss a couple of the jokes. Plus, the plot is easy to follow. Caution: you'll find yourself humming the theme song for days.
Actors: Johnny Galecki, Jim Parsons, Kaley Cuoco
Premiered: 2007
Number of Seasons: 6
see more on The Big Bang Theory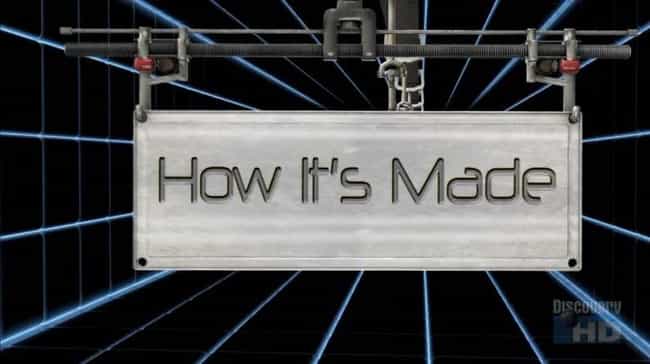 What it is: A show about how everything from hand-crafted to factory-made products are actually put together.
Why it's perfect background TV: The show is interesting, sure, but what makes it really great background material is the narrator's soothing voice. Even if you're not particularly curious about what's on the screen, you'll find yourself relaxed in no time.
Actors: Mark Tewksbury, Lynne Adams, Brooks Moore, June Wallack, Lynn Herzeg
Premiered: 2001
Number of Seasons: 18
see more on How It's Made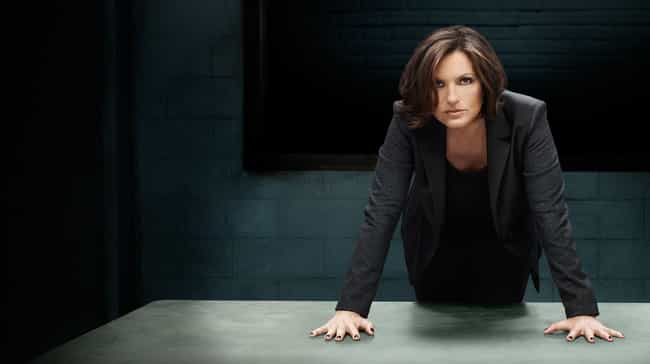 What it is: An police investigation series set in New York City dealing primarily with sex crimes.
Why it's perfect background TV: This is likely the show you binged before binging was cool. With 18 seasons to ignore in the background, missing some of the action won't do you much harm.
Actors: Mariska Hargitay, Christopher Meloni, Ice-T
Premiered: 1999
Number of Seasons: 13
see more on Law & Order: Special Victims Unit