Watchworthy
The Best TV Shows To Leave On In The Background

Updated July 23, 2019
3.8k votes
1.1k voters
68.8k views
18 items
List Rules Vote up your favorite shows to mostly ignore.
When it comes to TV shows that are perfect to leave on as background noise while doing other things, everyone has their favorite. Maybe it's a show you've already seen several times through, a series with nice background music, or a reality competition you're not particularly invested in. There's one thing that the best background TV shows have in common, though: they provide mindless entertainment. You can watch while folding laundry, working from home, checking Instagram, or trying to fall asleep. Plus, if you focus on something else for a while and your mind wanders, you won't really end up missing too much of the action.
We're not talking greatest shows of all time here. With some shows, you have to be actively engaged throughout to make sure that you don't miss any tiny detail that might prove crucial later on. Think Lost, Game of Thrones, Fringe, The Wire. Meanwhile, there are other shows that are just so bad that you can't even stomach the idea of half-watching. You know - where you roll your eyes and ask yourself why they haven't been canceled yet. The best shows to watch while doing anything else but watching, however, are somewhere in the middle. You don't have to be too involved, but you still enjoy their novelty. What're your top picks?
Data-driven recommendations based on voting from over 40 million monthly visits to Ranker.
Try the free app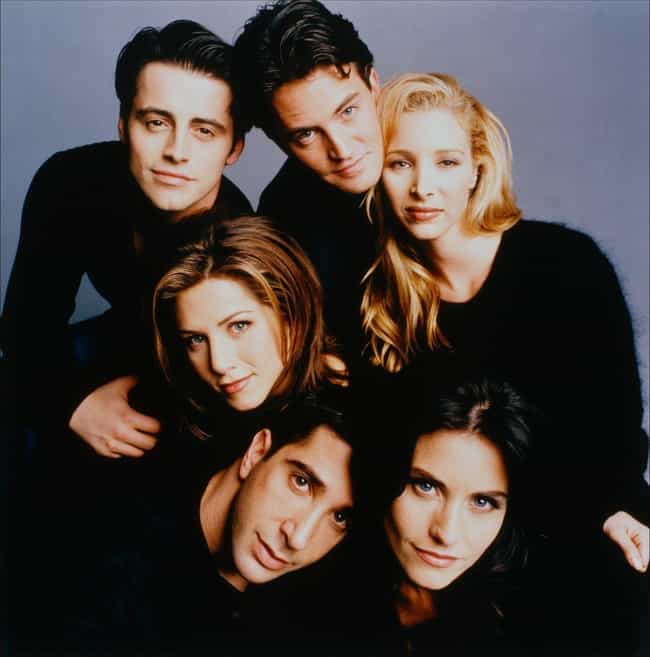 What it is: A show about six friends living and hanging out in New York.
Why it's perfect background TV: You've probably seen it already. Multiple times. Even if you haven't, you still know the main plot line, because you're a human with access to the Internet. No need to pay full attention, but it's still nice to laugh at the occasional joke.
Actors: Jennifer Aniston, Courteney Cox, Lisa Kudrow
Premiered: 1994
Where to watch
What it is: A political sitcom following the employees of the Parks Department in a small town.
Why it's perfect background TV: Even if you half-ignore the show, it will still make you chuckle. Plus, if you watch Parks while working from home, Leslie Knope will probably inspire you to actually get things done.
Actors: Amy Poehler, Jim O'Heir, Nick Offerman
Premiered: 2009
Where to watch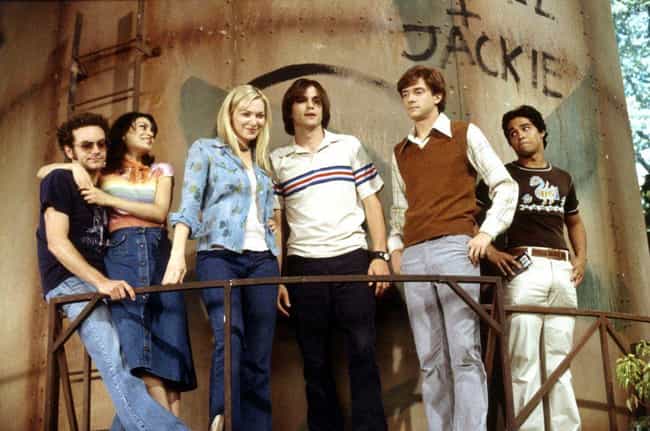 What it is: A hangout show about a group of friends set in the 1970s.
Why it's perfect background TV: Like most sitcoms, while the jokes are funny, they don't usually have much to do with the plot. And just because you have stuff to do and can't get baked and chill in your parent's basement, doesn't mean you can't watch someone else do it.
Actors: Topher Grace, Laura Prepon, Mila Kunis
Premiered: 1998
Where to watch
What it is: An animated series following the adventures of a New York City pizza delivery boy who was cryogenically frozen for one thousand years.
Why it's perfect background TV: Humans of the future will probably still watch this show in the year 3000. It's funny, it's sarcastic, it's the perfect series to fall asleep to.
Actors: Billy West, John DiMaggio, Katey Sagal
Premiered: 1999
Where to watch